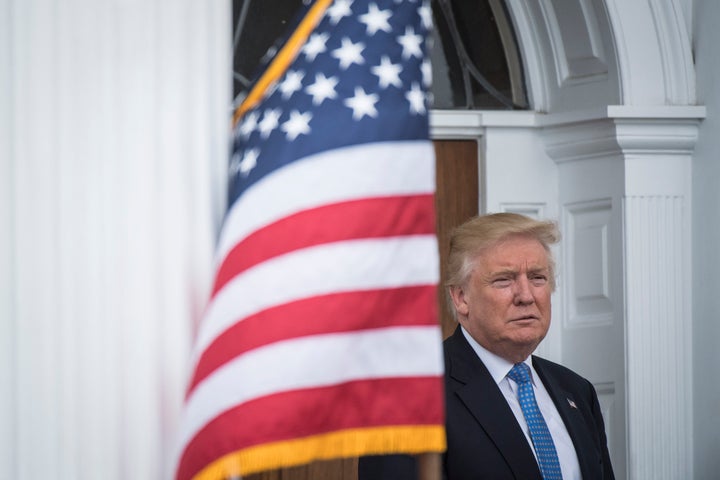 Donald Trump looks set to meet The Queen at Buckingham Palace next year after Downing Street confirmed the idea was "under consideration".
The prospect of the new US President being granted a full state visit – with all the Royal pomp and ceremony – drew closer as No.10 formally conceded 2017 was one option.
A trip as early as next summer would mean Trump would get to meet Her Majesty even quicker than Barack Obama, who had to wait two years before he was granted the honour.
But the news emerged as a row broke out over whether Trump should also be granted a further honour of addressing both Houses of Parliament, with some Labour MPs against the idea.
The Prime Minister's official spokeswoman said that the 2017 state visits had yet to be decided but the idea of holding one for the President Elect was actively being worked on in Whitehall.
"The position is that an invitation for a state visit is one of the things under consideration following the election of the US President," she said.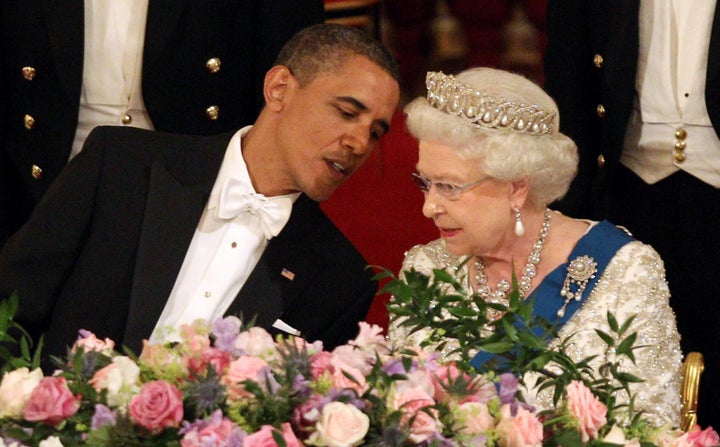 The Royal red carpet was rolled out for Obama in 2011, two years after he was inaugurated as President.
But in a clear bid to build strong links with the incoming White House team, it has emerged that an invitation for a UK state visit could be issued shortly after Trump is sworn in as president on January 20.
In line with tradition, The Queen will also send an official congratulatory message to the President to mark the inauguration.
Under usual protocol for a state visit, Trump and his wife Melania could stay with the Queen at Windsor Castle and attend a banquet in their honour on at Buckingham Palace.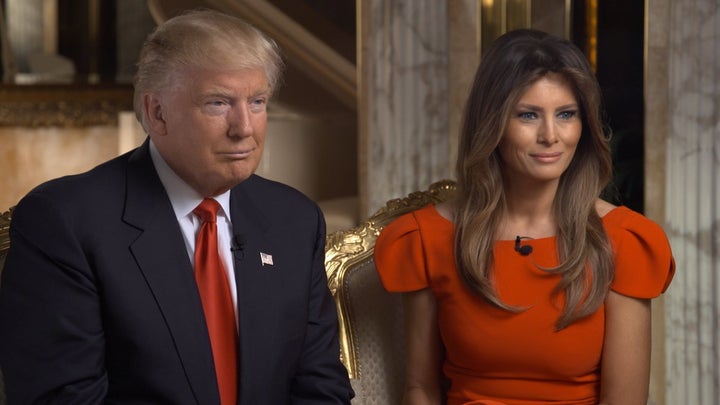 But the idea of granting the new US President a further honour of addressing the House of Commons and House of Lords has sparked controversy.
If he spoke in Parliament's medieval Westminster Hall, Trump would be following in the footsteps of not just Obama but also Nelson Mandela, Burmese opposition leader Aung San Suu Kyi and Pope Benedict XVI.
The London Evening Standard reports that Shadow Home Secretary Diane Abbott said it would not be "appropriate" for Trump to deliver a speech to peers and MPs.
Andy Slaughter, Shadow Justice Minister, said: "My view is he is going to be a disaster and I certainly would not turn up for it."
But Tory MP Michael Fabricant told the Standard: "The US is one of our greatest allies and it would be inconceivable that we would not invite its head of state to address both Houses of Parliament."
Some Tory MPs are keen to give Trump the full trappings of a state visit and Westminster Hall address in a bid to maintain strong links in the wake of Brexit.
German Chancellor Angela Merkel greeted Trump's election with a warning to uphold human rights and minority rights, but Theresa May sent a more traditional congratulatory message.
Related