When you're newly engaged, you should avoid posting a close up photo of the ring. That's according to Talter, whose latest etiquette guide reveals the so-called "do and don'ts" of wedding-related social media.
A close-up photo of your hand and new bling "looks too smug and braggy and most importantly, will leave followers wondering who you got engaged to", the publication said.
Instead, it advises announcing your news with a photo of yourself and your other half, your ring finger subtly in shot.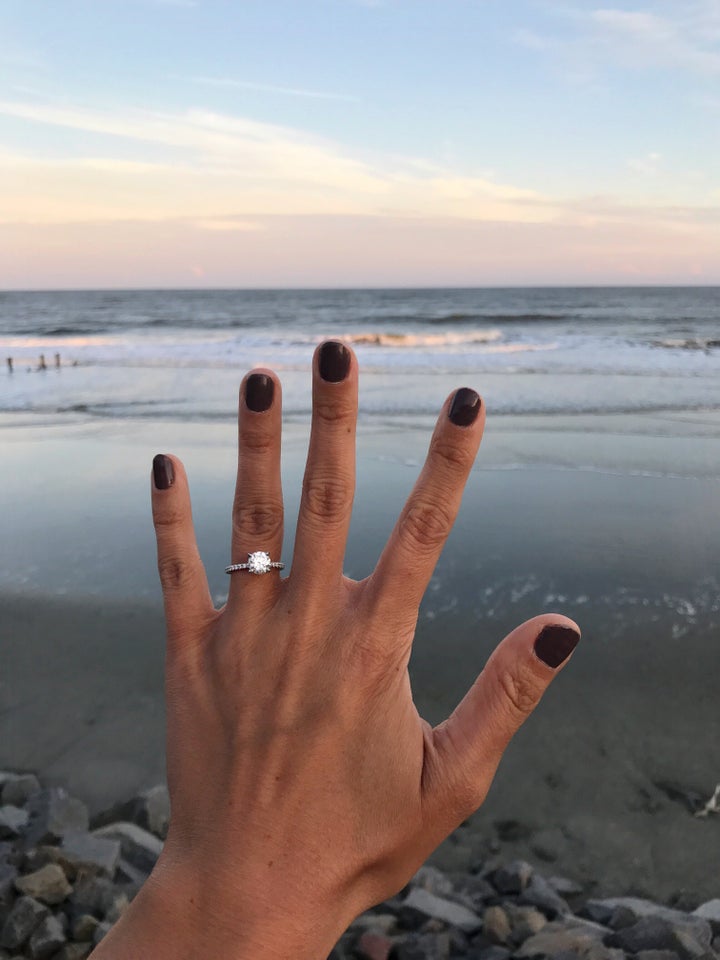 The advice will surely be welcomed by Mary McCarthy, the single gal behind the legendary Instagram account @notengaged, who posts photos of her hand sans engagement ring around the world.
Other advice in the guide includes not over-sharing details of wedding planning – or 'wedmin' as we like to call it – on social media. "Sorry to be frank but no one wants to see a weekly or monthly wedding countdown, in the same one no one cares about your running route at 6am on a Saturday morning," Tatler says.
Spamming your followers with hen do photos is also a no no, apparently.
We love seeing a good montage of people covered in glitter singing karaoke, but Tatler reckons those on the hen do are likely to have mutual friends, so if you all post multiple photos and videos it'll be too much for the poor folk who didn't get an invite.
There are also rules set out for the big day. The big one is being clear with guests about your photo preferences and whether you're happy for pics to be taken and posted.
"If you've chosen a wedding hashtag, don't be the first one to post it – this is a task for one of your bridesmaids," Tatler adds.
And after the big day, honeymoon posting should be limited to one snap each day and you should remember that while you want to keep talking about your wedding forever, others may not. Keep the throwbacks to a minimum.
"Every time one of your bridesmaids has a birthday, it's not an opportunity to post a picture of you in your wedding dress with her pictured being a dutiful maid. Got it?" Tatler asks.