A bride-to-be was left distraught after discovering her fiancé had organised to send her down the aisle in a bumper car.
Kloe Salt entrusted Lawrence - or Loz - Hollins with organising their big day on Sky One's new series of 'Don't Tell The Bride', where couples are given £14,000 to plan their wedding, provided the bride has no involvement.
But she soon came to regret the decision when she realised her wedding would be taking place on a hired fairground ride in the car park of Rodbaston Hall.
Lawrence, 26, from Staffordshire, said he wanted a fairground-themed wedding because it was on a Bonfire night a few years back that he realised he loved Kloe, so he wanted to recreate the special night.
But Kloe, 25, who has a seven-month old daughter with Lawrence, was far from impressed.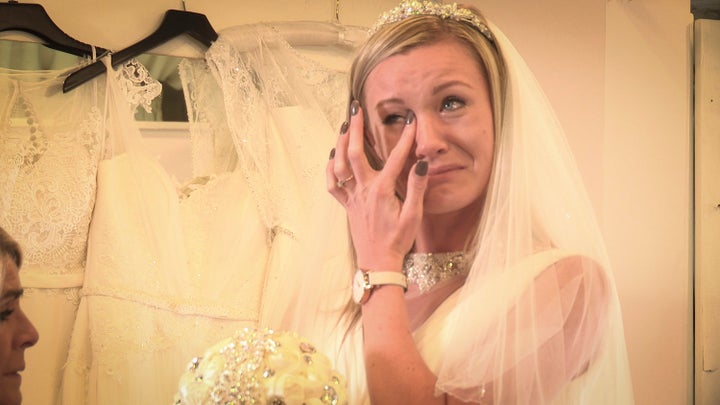 Kloe had hopes for a beach wedding and a simple Grecian-style dress, but her fiancé's grand plans couldn't have been further from it.
He had arranged for them to marry in a car park fun fair, complete with a bumper car wedding cake and a circus-esque marquee for the evening celebrations.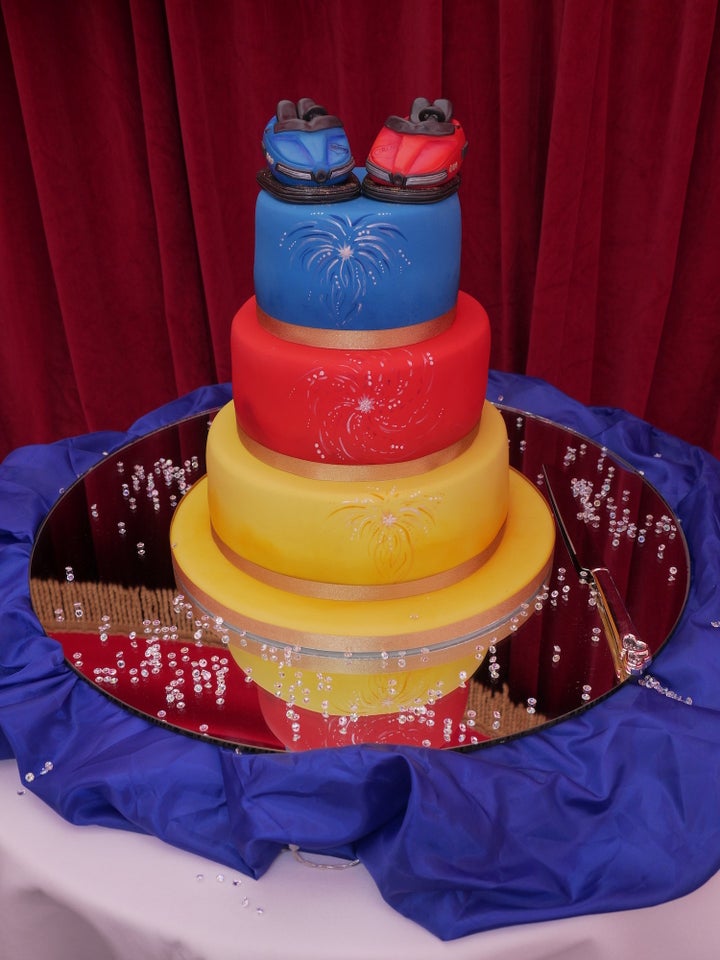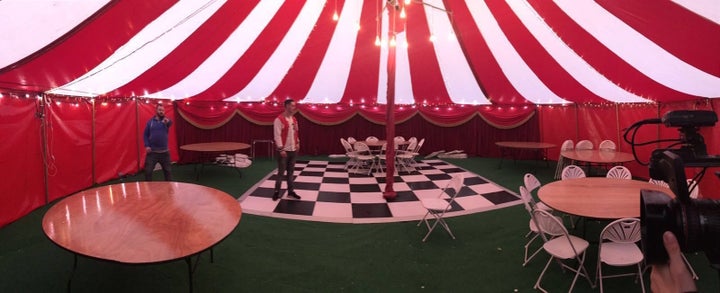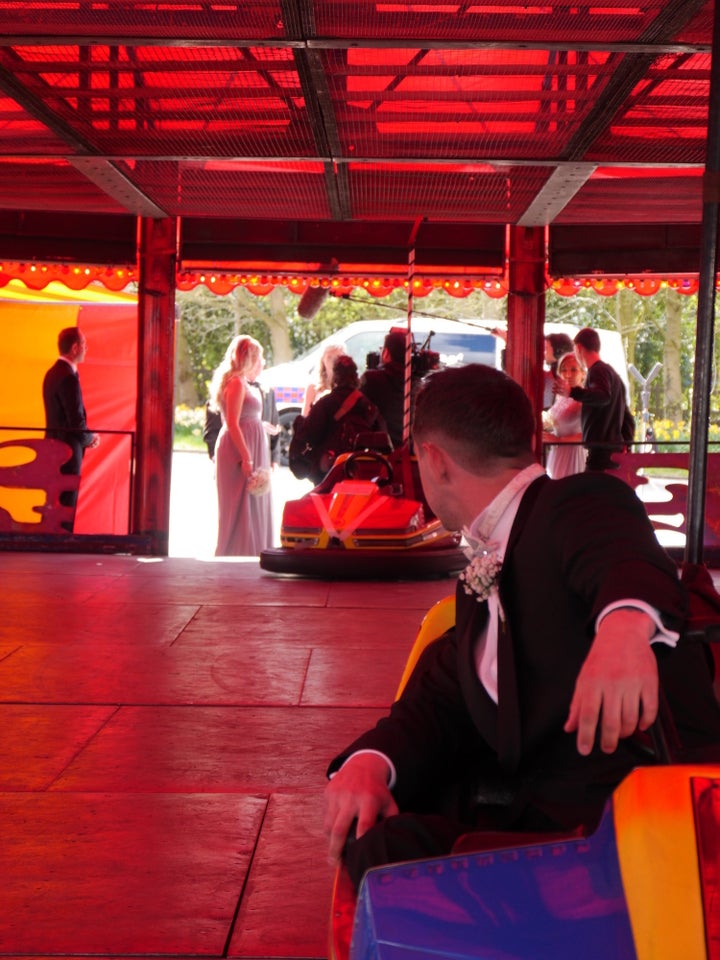 A tearful Kloe almost called off the wedding when she spotted the bumper car which Lawrence had decorated especially for her, with a banner saying, "here comes the bride".
The 25-year-old, who wanted her grandad to walk her down the aisle, said: "I don't want to do this. Why has he done this? What the fuck.
"I'm not doing it, I am not getting in that car, I want to walk down the aisle."
To make matters worse, Lawrence had chosen a dress for her which was not to her liking - a heavily embellished strapless number with a fishtail skirt.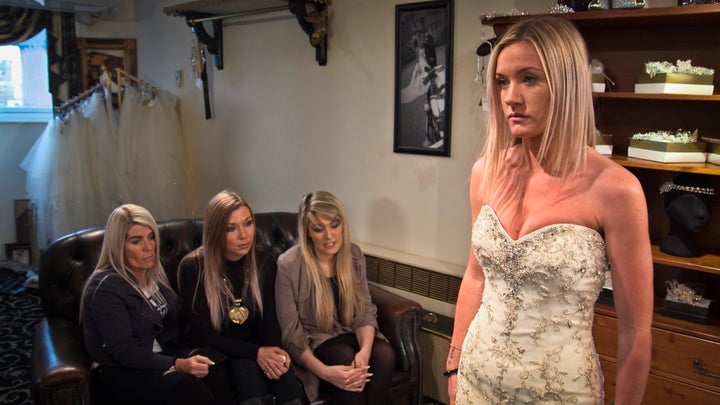 On their wedding day, close friends and family members were seated in additional bumper cars while the rest of the guests stood around the outside of the ride.
It was touch and go as to whether anyone would even turn up, as Lawrence didn't send the invites out until four days before the big event.
But despite plenty of tears and tantrums, the couple's big day went ahead.
Afterwards, Kloe told the Birmingham Mail: "Actually Loz didn't do too badly on some of the things. The bridesmaids dresses were lovely, I was dead proud of him for that."
She explained that the tears might have been a result of heightened emotions, as a few days after they married she found out she was pregnant.
"That's why I was crying at every little thing," she said. "I couldn't understand why I was so emotional but it was my hormones."
'Don't Tell the Bride' airs on Sky One at 9pm every Thursday.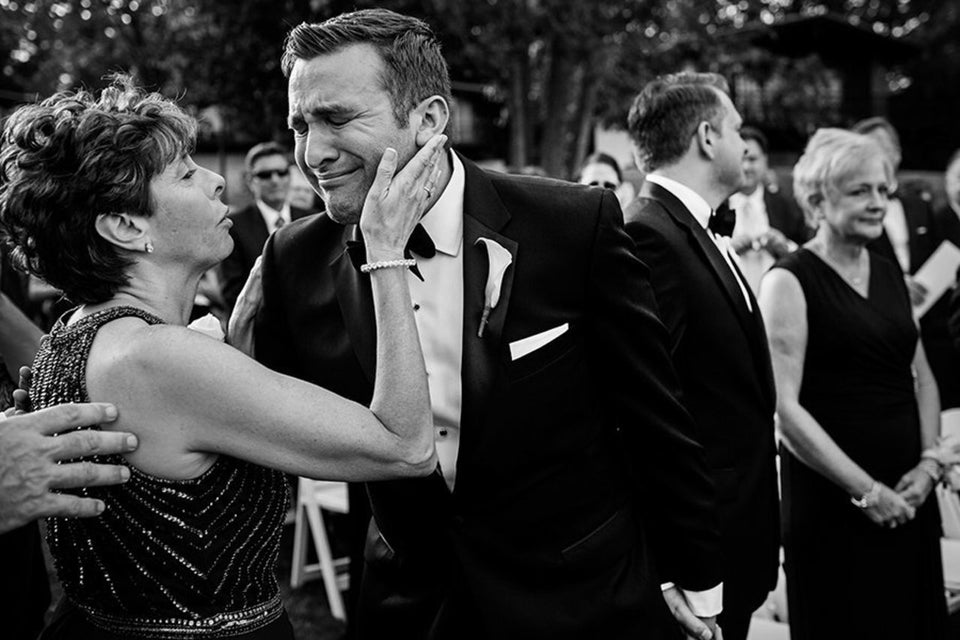 Emotional Grooms At Weddings