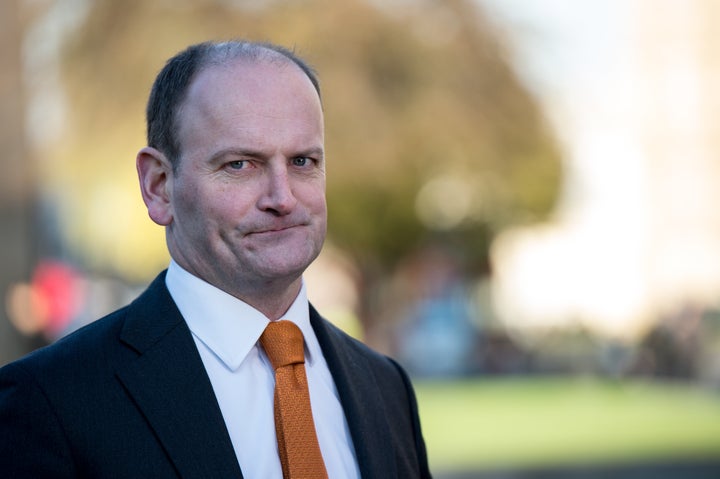 Douglas Carswell's Ukip future will be decided at a crunch meeting of the party's ruling committee at the end of the month, Huff Post UK can reveal.
Members of Ukip's NEC who want to see Carswell kicked out of the party are currently putting together a dossier of evidence against the Clacton MP, and will present it at a meeting on Monday March 27.
Both Carswell and Hannan confirmed the plot last year in the book 'The Brexit Club', but it is only now that Ukip is considering taking action against their only MP.
Huff Post UK has learnt that an NEC member has been calling journalists to double check the veracity of the admission, and also to discover if there was any further evidence of the plot.
Ukip donor Arron Banks is one of those demanding Carswell be kicked out the party, and he has been invited to appear before the NEC on March 27.
Banks told Huff Post UK he was considering not attending and "instead just sending a copy of the chapter from The Brexit Club."
As well as the admission of the Tate Plot – so-named as the plan was hatched by Carswell and Hannan in secret meetings at the Tate Britain – many in Ukip believe their only MP did not sufficiently lobby for Farage to get a knighthood in recognition of his role in securing Brexit.
Carswell has strongly denied the accusation, despite leaked emails showing him suggesting Farage should get a lower grade honour – such as an OBE or MBE "for services to headline writers".
The meeting was part of a broader inquiry into whether Carswell should be kicked out of Ukip, with a party source saying it was needed as there are "facts to define" as part of an "ongoing" investigation.
Despite Carswell's unpopularity with some in Ukip – including former leadership candidate Bill Etheridge MEP – others are wary about kicking him out of the party.
One NEC source told Huff Post UK they believed any disciplinary action should wait until after the local elections set for May 4 – especially as voters will be going to the polls in Carswell's county of Essex.
The source was worried that booting out Carswell before the elections would damage Ukip's chances of improving on the six councillors it has on Essex County Council.