People with Down's syndrome are individuals, with their own strengths, weaknesses, personality traits and interests.
Joseph, for example, loves going to the gym where he meets up with his friend Jason.
The pair met when Joseph started going to the gym that Jason works at.
In the video above, Joseph describes Jason as his "favourite man at the gym" and Jason says his pal is "funny" and a "joy to be around".
"He's also strong and he tries hard at the gym, always asking for new and creative ways to do things differently," Jason adds.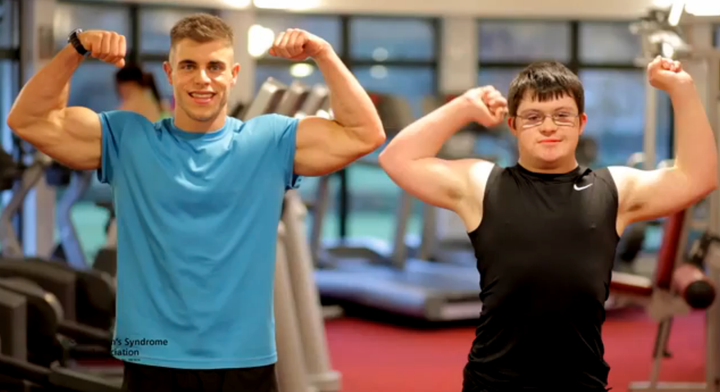 The campaign seeks to highlight that when children and adults with Down's syndrome are given opportunities to participate, the "whole community benefits".
Visit the Down's Syndrome Association's website to download a pack about how to ensure your community is inclusive.