We've heard stories of people sending parcels, phones and even teeth (don't ask) to others via Uber. But nothing could prepare us for this.
In what is possibly the cutest drunken move ever, a man and his pals from Utah sent an injured baby bird to an animal sanctuary in an Uber because they were too drunk to drive.
Tim Crowley was "day drinking" with mates outdoors on a sunny Saturday afternoon when he saw the little bird fall from the sky. When he took a photo of the bird and sent it to the Wildlife Rehabilitation Center of Northern Utah, he was immediately told to bring it in.
Too drunk to get behind the wheel, Crowley considered requesting an Uber to escort the tiny casualty to the nearest sanctuary. "At first it was a joke, like, 'Hey, maybe we should just call Uber!'" he told Fox13. "Then we were like, 'No, really. Why not? We're paying them.'"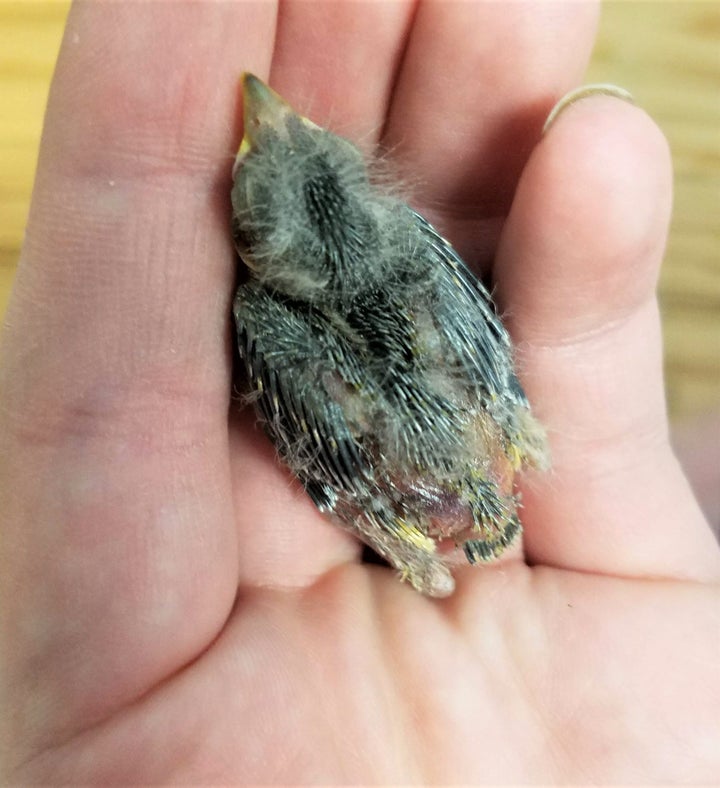 It took two attempts to order the bird a ride – the first Uber driver refused to take Crowley's new feathery friend, but the next driver agreed.
Buz Marthaler, chairman of the wildlife sanctuary, said the two-week-old Lesser Goldfinch was unaccompanied when the Uber turned up at the animal sanctuary. "It was just crazy," he said.
The wildlife sanctuary took to Facebook this week to share news of the act of kindness. "While we feel we've seen it all and can't be amazed by anything, there is always someone out there to prove us wrong," staff wrote.
"Thank you to the rescuer who helped this little one get the care it needed in a timely manner and thank you for keeping yourself safe and others on the road safe as well."
The bird – referred to as 'Petey Uber' by sanctuary staff – would have died had it not been helped by Crowley and his pals, said Marthaler. It joins 250 other birds being cared for by the sanctuary right now.
A spokesperson for the sanctuary told HuffPost UK that Petey Uber is "doing very well" – the baby bird has been moved to a small cage with another tiny buddy, also a Lesser Goldfinch, which is approximately the same age.
"They both are slowly being weaned from hand-feeding to foraging for themselves and once they master that they will be moved to a larger flight cage just prior to release into the wild," they said.
We do feel chirpy at a happy ending.