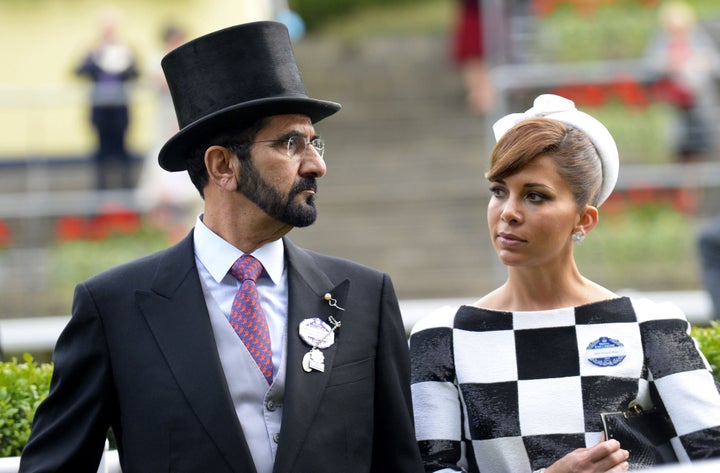 Princess Haya bint al-Hussein is said to be in hiding in London "in fear for her life" after walking out on Sheikh Mohammed bin Rashid al Maktoum.
After first seeking refuge in Germany, along with the couple's children who are aged 11 and 7, she is believed to be now living in an £85m townhouse in Kensington Palace Gardens.
Princess Haya, who has not been seen in public since May, was educated at Bryanston School in Dorset and went to Oxford University. She is the daughter of the late King Hussein, half-sister of current Jordanian King Abdullah II and has close ties to the UK royal family.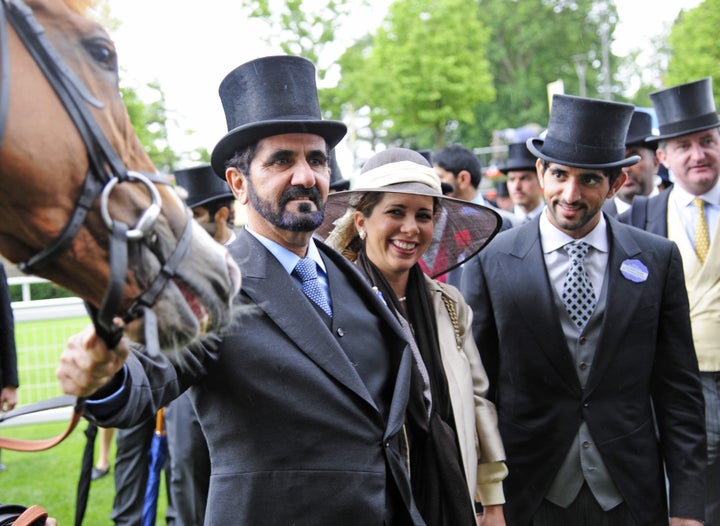 Mystery has shrouded the 45-year-old's departure from Dubai, where her billionaire husband is also the prime minister and vice president.
The Times writes that the sheikh had become "increasingly disturbed by what he saw as her closeness to the former British army officer, who provided security for the family." It claims she lavished gifts on the married bodyguard, prompting senior members of the royal court to scrutinise what they viewed as "inappropriate intimacy" between the two.
It adds the officer worked for UK Mission Enterprise Limited, a London-based security and concierge company owned by the Dubai government which provides security for the royal family.
Although Sheikh Mohammed has not commented publicly on the matter, the 69-year-old is an avid poet, publishing his work online in Arabic and English, with the assertion: "All my poems are a result of personal experience… I have never written any verse without it being a reality of my life."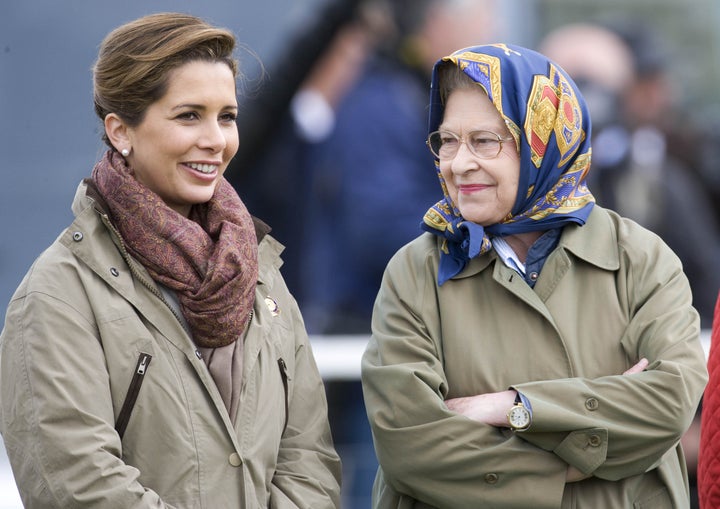 "You have met my undying fervor with silence. Why would you respond, when you deny I exist?"
Another poem in Arabic states: "I no longer care whether you live or die, you no longer have any place in my life, go to the person that interests you."
Without naming Princess Haya, further verses bitterly urge: "Go to whom you get busy with."
Reports in the British media say Sheikh Mohammed, who took Princess Haya as his sixth wife in 2004, has hired divorce lawyer Helen Ward to represent him, while his estranged spouse is said to have recruited Fiona Shackleton, who represented Sir Paul McCartney in his divorce from Heather Mills.
Analysis by Israeli newspaper Haaretz reports Sheikh Mohammed is "humiliated" but will "negotiate fairly to end the marriage on condition that his children are returned to him."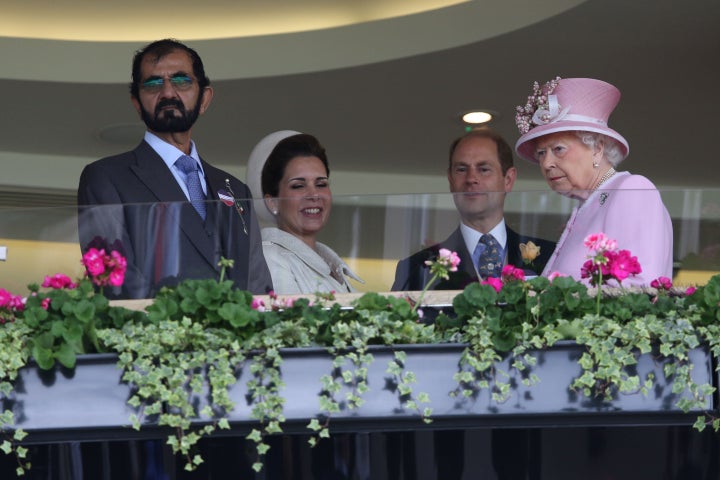 Believed to have fathered 23 children, the sheikh recently endured criticism after he apparently forcibly returned one of his daughters to Dubai after she attempted to flee in February last year.
Human rights organisations raised serious concerns about Princess Sheikha Latifa after she appeared in a 40-minute video saying she was being held prisoner and accused her father of abuse.
After executing a daring escape bid from the Emirates with the help of a former French spy and her martial arts instructor, Princess Latifa was said to have been brought back to the UAE after armed commandos stormed a yacht carrying her off the coast of India.
Ten months later, a state-run news agency carried a government statement saying the princess was "at home and living with her family in Dubai," along with photographs of her having lunch with former Irish President and United Nations human rights chief Mary Robinson.
But her supporters continue to allege she was abducted against her will, with some claiming the pictures revealed Princess Latifa looking "dazed and sedated".
Robinson herself described the princess as "troubled" and "vulnerable" and said she was receiving medical attention from her family.
Robinson told the Irish Times: "You have to bear in mind that this is a troubled young woman who has a serious medical situation. She's receiving psychiatric care and they don't want her to endure any more publicity."
According to BBC sources, Princess Haya is said to have recently discovered "disturbing" details behind the return of Princess Latifa.
It claims Princess Haya, a former Olympic athlete who represented Jordan in equestrian events at the 2000 games in Sydney, has since then faced increasing hostility and pressure from members of her husband's extended family "until she no longer felt safe there."
It adds: "A source close to her said she fears she may now be abducted herself and 'rendered' back to Dubai."
Radha Stirling, CEO of Detained in Dubai said: "The UAE is a male-dominated society, and Princess Haya's husband, Sheikh Mohammed bin Rashid Al Maktoum, wields absolute power over Dubai. If she was abused, she could not go to the police; if she wanted a divorce, she could not go to the courts."
The case is delicate given Britain's close ties with the UAE and Sheikh Mohammed's own friendship with the British royal family. He owns Britain's biggest racing stables, Godolphin, and is a regular at Ascot where he is frequently seen in the company of the Queen.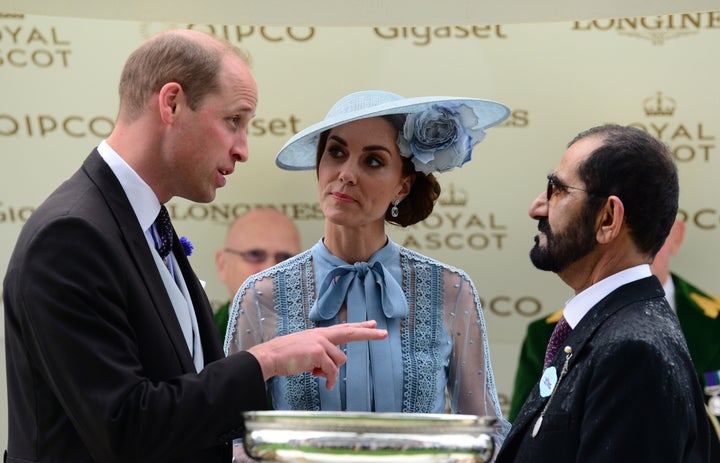 Links between Princess Haya's home country of Jordan and the Emirate are also under strain amid the separation.
Dr Raihan Ismail, from ANU's Centre for Arab and Islamic Studies, told ABC's The World Today: "She is the half-sister of King Abdullah and she is seeking a divorce, and some have suggested it is causing diplomatic tensions between the UAE and also Jordan."
A spokesman for the UAE Embassy in London said there would be no comment on what it described as "allegations about individuals' private lives."