Whether or not this actually happened, it is testament to the kind of method acting effort Dustin Hoffman was celebrated for putting in, from his breakthrough role in 'The Graduate' to his gender transformation in 'Tootsie'.
Despite all this, he tells HuffPostUK that the hardest role he's ever taken is…Shifu, the diminutive panda who must teach hero Po the martial arts in the 'Kung Fu Panda' series, of which the third film is now in cinemas.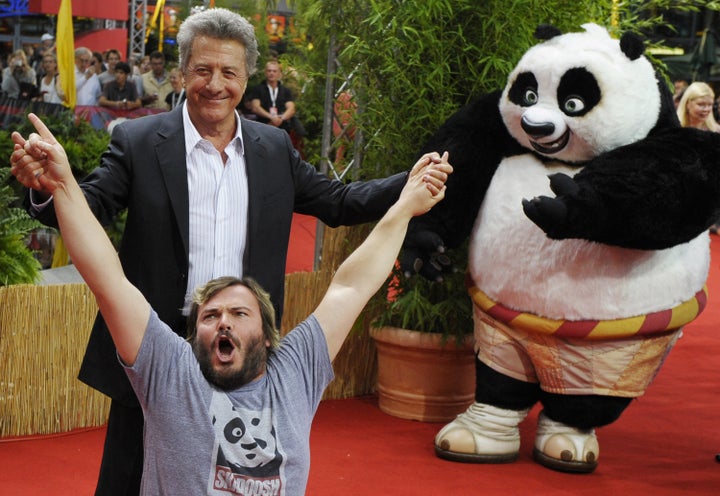 "I'm serious," he tells us. "Animation is truly the hardest thing I ever did. I hated it. I thought I'd be in the room with other people to bounce off, and instead I was in there for hours on my own.
"When I got home, I said, 'I just finished my very first day at work.'"
Dustin has actually been acting for nearly half a century, with his role of Benjamin Braddock in 'The Graduate' the one that propelled him to early superstardom in 1967. He bats off any talk of prodigious talent, calling it "an unearthly combination of great script, great director, great music, you have no way of knowing how it's all going to pan out and therefore no way you can take the credit."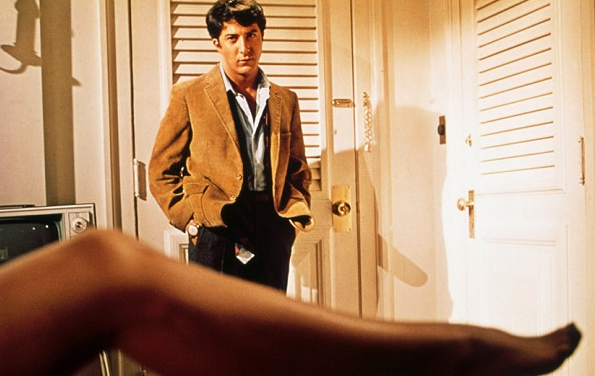 It's the same reason he keeps working now, long after he could have been forgiven for resting up.
"It still doesn't seem real to me," he admits. "When I get recognised on the street, I know it's the character people are reaching out to. They're thanking you for the world that you were lucky to be part of creating.
"The danger in this business is when you start mistaking that for thinking it's you."
Dustin, who happily admits to having a soft spot for Brits in general, Billy Connolly in particular, recently flew this way to present an Achievement Award to his Scottish pal at the NTAs.
"Everyone is special, but he's even more special," he laughs. "As a person, he's wonderful, and as an actor, he's supreme. Comedy gets a bad rap, but it's so difficult, and he's a master. So yes, respect for Billy."
Kung Fu Panda 3 is in UK cinemas now.
Popular in the Community