"I was in shock. I was numb with shock," Josefine Speyer tells The Huffington Post UK.
In 2001, the psychotherapist lost her mother within three months of her husband dying.
Now she hosts free monthly meetings at a local cafe in West Hampstead, London, in the hopes of giving people a platform to talk about death openly.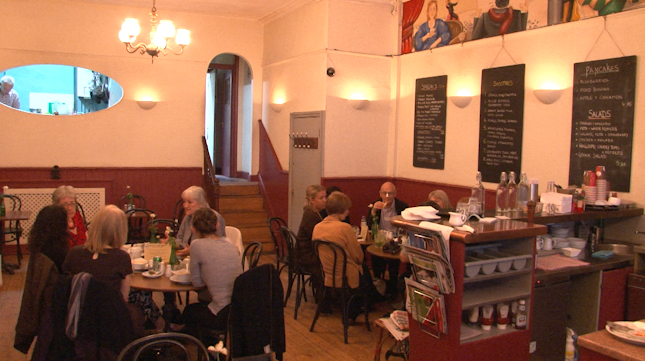 "In real life people are not happy to talk about death," says Speyer. "It's not the done thing. There's a kind of shyness about talking about death."
Her own experience of bereavement helps shape the conversations she has with the Death Cafe's attendees.
On average, most of these are women between the ages of 18 and 87.
Despite the subject of conversation, Speyer is keen to highlight how the atmosphere can often be light-hearted.
"Death Cafe has a very enlivening and life-affirming effect on people, creating a sense of intimacy and warmth amongst strangers," she explains.
"There is laughter as part of the conversation."
She adds: "Sudden death is like shock it numbs you."
It is "about talking about death where nobody will interrupt you, tell you what you should be thinking, there is no expert to tell you, to direct you, it's a group-lead conversation.
"It's not a counselling group, it's not bereavement group. It's a place where people come to talk about death."
Dying Matters Awareness Week aims to "help people talk more openly about dying, death and bereavement".
It was set up by a coalition of groups, including organisations from the NHS as well as voluntary and independent health sectors.