People who are worried about weight gain after quitting smoking should try electronic cigarettes, according to a new study.
Researchers discovered that it's the nicotine found in cigarettes that reduces smokers' appetites. Therefore e-cigarettes, which contain nicotine but no tobacco, could be effective at curbing weight gain in those trying to quit.
The new study comes after a recent Slimming World survey found that more than half of smokers (51%) said worrying about piling on the pounds had caused them to avoid giving up.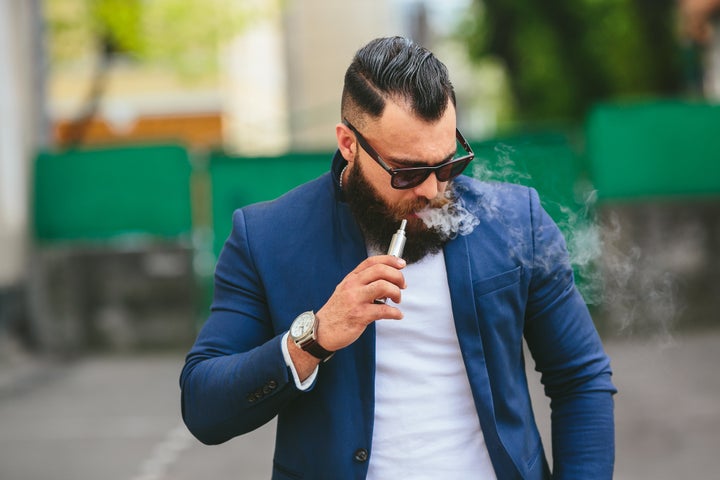 Researchers said e-cigarettes with food flavourings may replicate some of the sensations associated with eating. Likewise, the hand-to-mouth action conducted when vaping may make people less likely to overeat.
One of the researchers involved with the study, Linda Bauld, said: "Weight gain prevents some smokers from quitting, so we need to explore alternative ways of helping these (people) control their weight while removing the risks of tobacco."
She said smokers who switch to vaping can change their nicotine content, so they start off on a higher strength e-liquid and then taper down gradually.
Bauld stressed that her team did not find evidence to support any promotion of e-cigarettes to non-smokers who want to stay slim.
Another study by Harvard concluded that e-cigarettes posed a potentially deadly threat, after researchers discovered that 75% of flavoured e-cigarettes contained diacetyl, which has been linked to severe respiratory disease.
The latest study, published in the journal Nicotine & Tobacco Research, comes just weeks after a survey of 2,000 people found that smokers are delaying their quit attempts by an average of 7.5 years – during which time they smoke an extra 41,000 cigarettes, costing them £19,270 and 314 days of life – simply because they worried that giving up would lead to weight gain.