Part of Southern California which lies on the San Andreas fault is set for a large and long overdue earthquake, an expert has warned.
In comments quoted by the Los Angeles Times, Jordan said: "The springs on the San Andreas system have been wound very, very tight. And the southern San Andreas fault, in particular, looks like it's locked, loaded and ready to roll."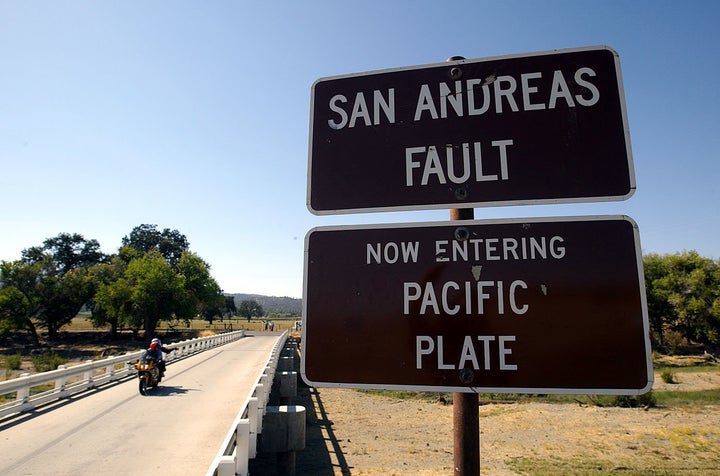 The last big earthquake on the southern fault – measuring 7.9 in magnitude – occurred in 1857, tearing up 300km between Monterey County and the San Gabriel Mountains near Los Angeles.
The San Andreas system forms the boundary between the North American and the Pacific tectonic plates, but as scientists point out, earthquakes should be shifting around 16ft of accumulated plate movement every 100 years.
Thus in this instance, the San Andreas "has not relieved stress that has been building up for more than a century."
The newspaper refers to the 2008 US Geological Survey report which warned that a magnitude 7.8 earthquake on the Southern Andreas Fault would cause more than 1,800 deaths, 50,000 injuries and $200billion in damage and disruptions.
While he agreed with the fact the 810mile stretch of the San Andreas fault - which runs almost the entire length of California - has been especially quiet of late, he cautioned against predictions of cinematic-style destruction.
Dr Allen, of UC Berkeley's Seismological Laboratory, said: "It is certainly possible that we will have a big earthquake and there will be a lot of damage, though seeing all of San Francisco collapse is very unlikely."
Warnings of a similarly large earthquake in the Bay Area specifically, have also been prevalent in recent years.
In 2015 research geophysicist Thomas Brocher spoke to CBS News after a magnitude 4.0 earthquake rattled the same area in July.
Brocher said a large quake is expected on the Hayward Fault "any day now", in a prediction backed up by the Seismological Laboratory, which warned the "clock is ticking."
The last big earthquake on this fault – measuring a 6.8 in magnitude – occurred in 1868 and killed dozens of people in what was then a sparsely populated area. The number of residents in the same area is now more than 7 million.
According to his data, four major faults in the region are moving along the surface and are primed to collide in a huge way.