Three people made a narrow escape from an ambulance which caught on fire at a hospital on Monday, it has been revealed.
Two private ambulance staff were praised for pulling an elderly patient to safety from a Medicar European vehicle before the blaze took hold at East Surrey Hospital in Redhill.
The vehicle's driver, Paul Thompson, and a member of staff, named only as Jo, were praised for their "quick actions" following the incident on Monday.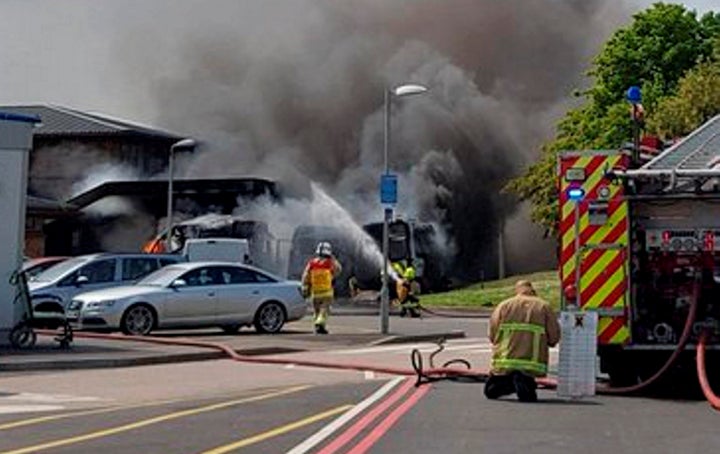 According to Get Surrey, Chris Jones, a senior partner in Kent-based ambulance company Medicar European, said that the pair were waiting with an elderly patient on board.
He said: "It was a patient transfer, we were taking them in, the patient was on a stretcher.
"They are pretty standard vehicles and there were no signs of any problems, but then Paul noticed a whiff of smoke coming from behind the dashboard itself."
Jones said that that the incident was though to be a "genuine accident", possibly due to "an electrical fire behind the dashboard itself".
The patient was "absolutely safe", he added, and was taken home by another crew later.
East Surrey Hospital said the vehicles had been taken away for examination.
Footage captured the fire and at least one explosion which forced the Redhill hospital to close to emergencies.
Witnesses described hearing loud bangs and "explosions" shortly after 2pm.
Images taken at the scene show smoke and flames near the hospital entrance.
Emergency services were called at 2.15pm.
The nearby A23 Horley Road had to be closed in both directions while fire crews tackled the blaze.
Surrey and Sussex Hospital Trust announced at 4.15pm that the fire was "under control".
Michael Wilson, chief executive of the trust, later said: "The hospital is fully open and operational.
"Grateful thanks go to our staff and the fire, police and ambulance teams for their quick response."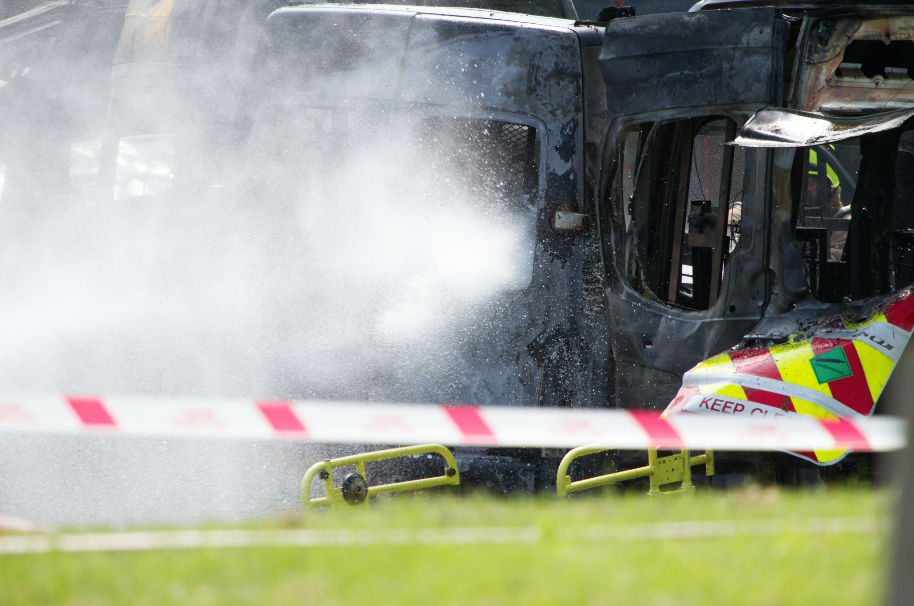 twitter.com/@itakephotosuk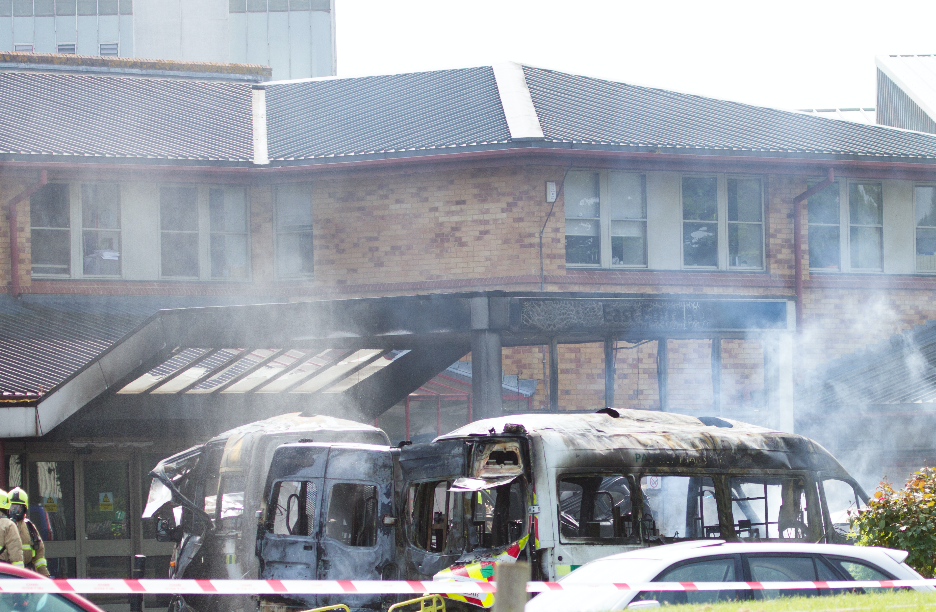 twitter.com/@itakephotosuk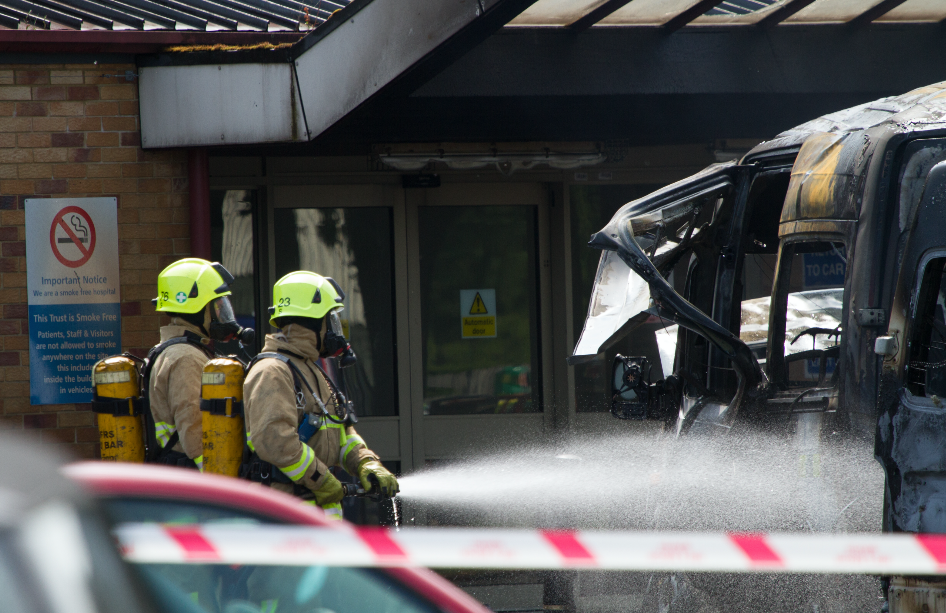 twitter.com/@itakephotosuk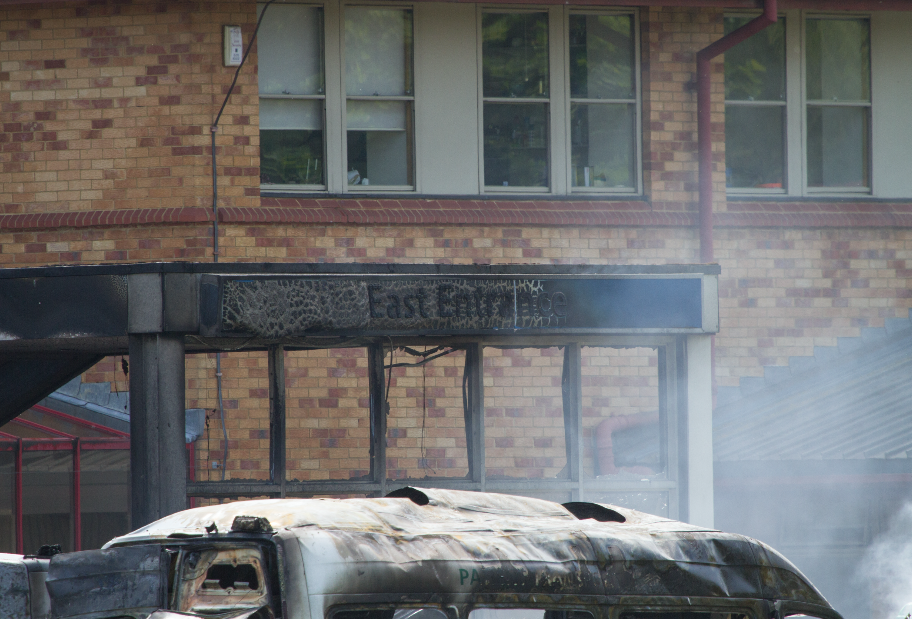 twitter.com/@itakephotosuk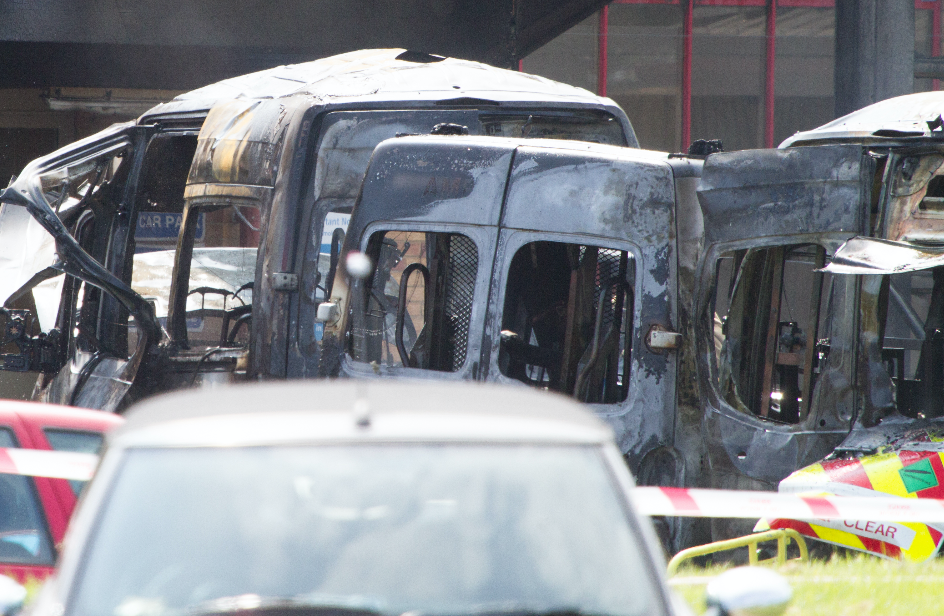 twitter.com/@itakephotosuk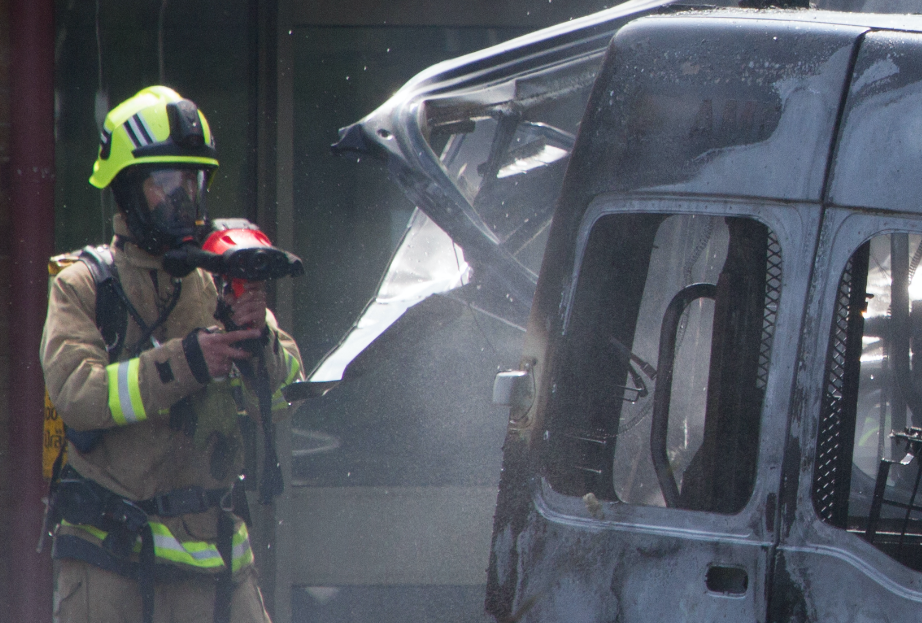 twitter.com/@itakephotosuk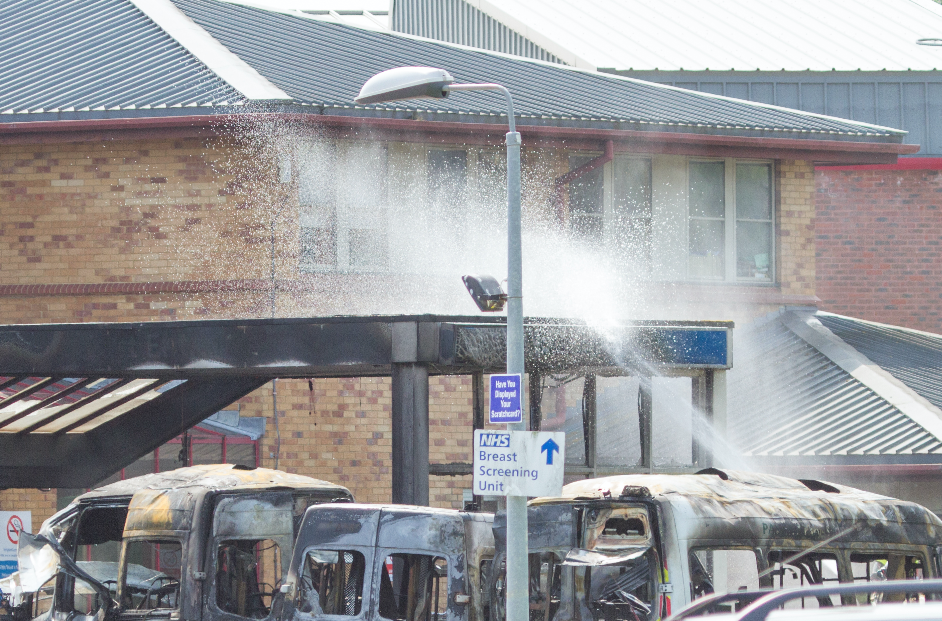 twitter.com/@itakephotosuk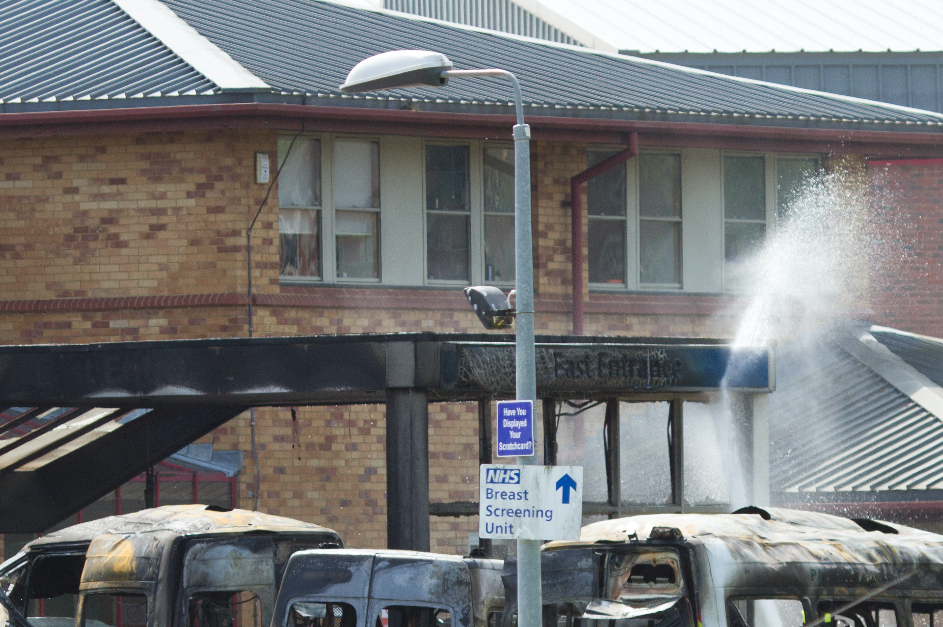 twitter.com/@itakephotosuk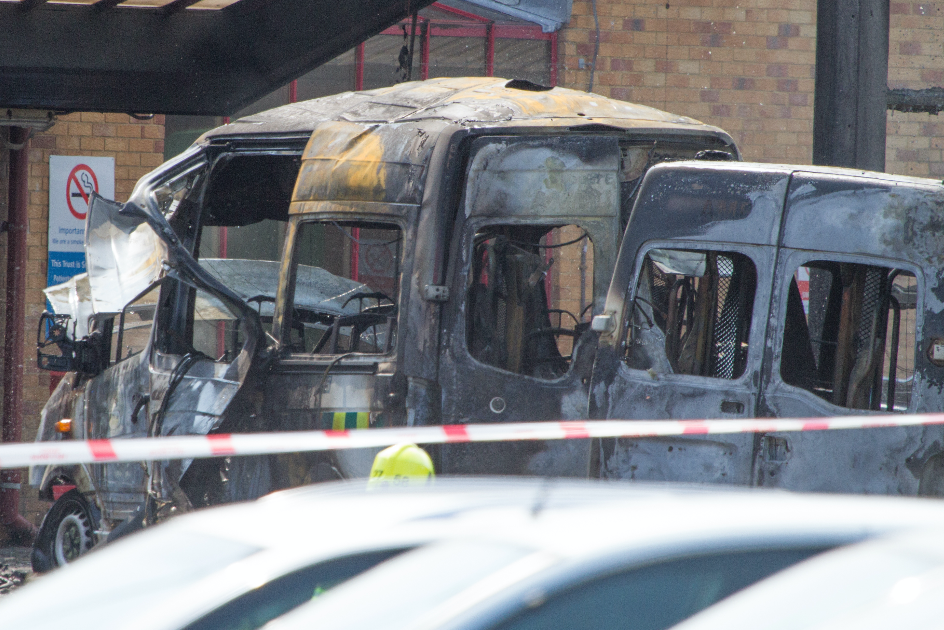 twitter.com/@itakephotosuk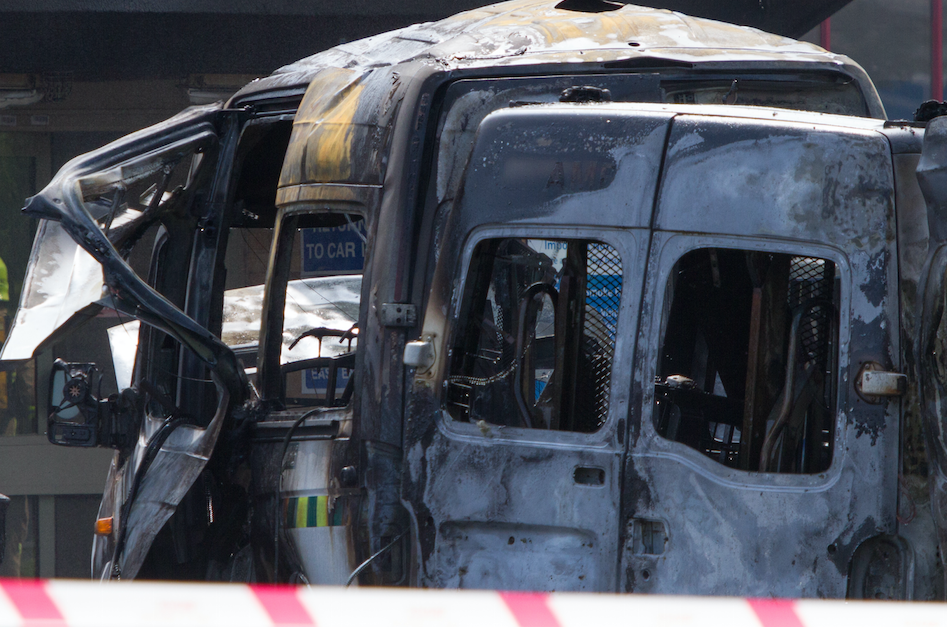 twitter.com/@itakephotosuk