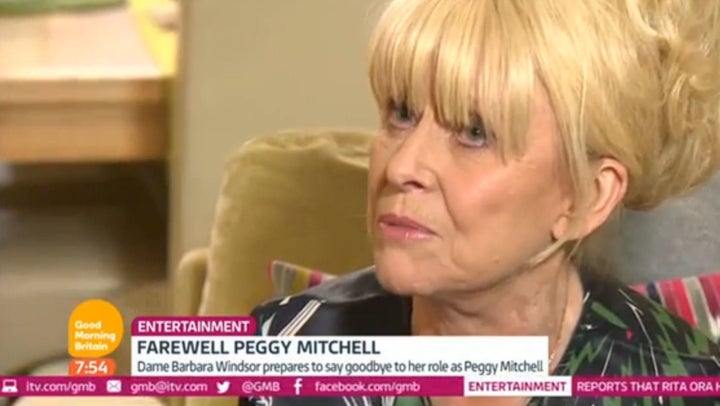 Becoming teary as she spoke to showbiz correspondent Richard Arnold, she said: "They were hard but - sorry I'm going to get upset - I did my crying afterwards, I had to.
"I had to give this performance and she's quite tough and I hope people accept the way I played her with cancer because I have to tell all the viewers that everybody's different."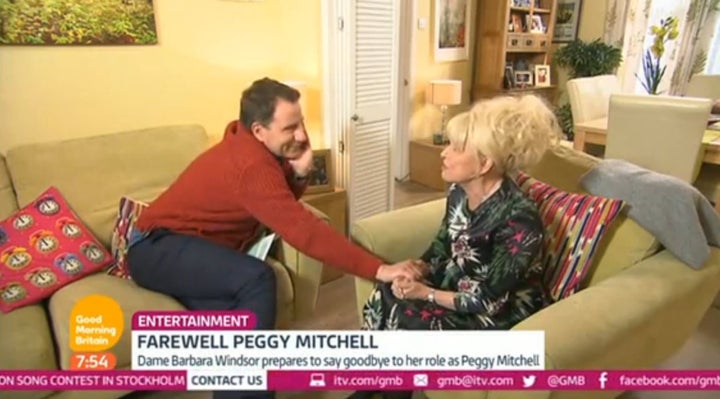 She also admitted that she had doubts about killing the character off after enjoying the on-screen union with Peggy's sons, Grant and Phil, played by Ross Kemp and Steve McFadden.
Speaking of Ross' return as Grant, Babs said: "It was fabulous and what I loved about him, bless him, he said 'oh I'm nervous' and I thought, 'thank God' because I was nervous... because Steve is Steve, he's being doing it forever, he's got it all sorted out, so the two of us were kind of [holding] hands you know.
"I tell you what was great - when they stood either side of me that was it, I felt, 'we're back! What am I doing killing myself off? Am I mad?'
"I felt good and I have to say Ross enjoyed it because it took a lot to get him back and it was a little phone call from me in the end that did it," she added.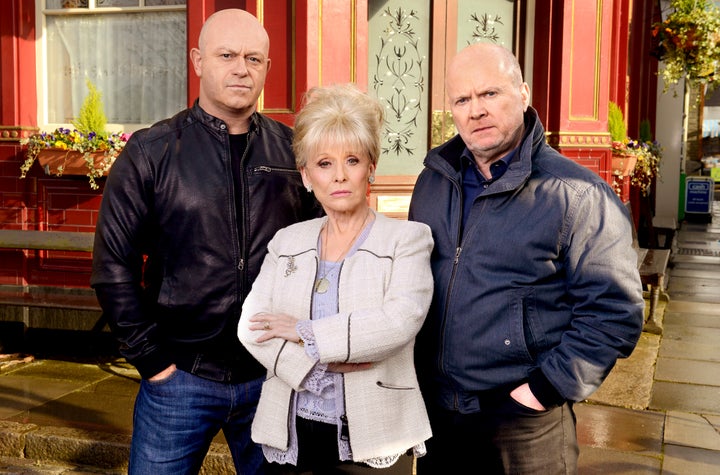 Find out everything you need to know about Peggy's final storyline here.
Catch up on all the latest soap news and spoilers here.
'Good Morning Britain' airs weekdays from 6am on ITV.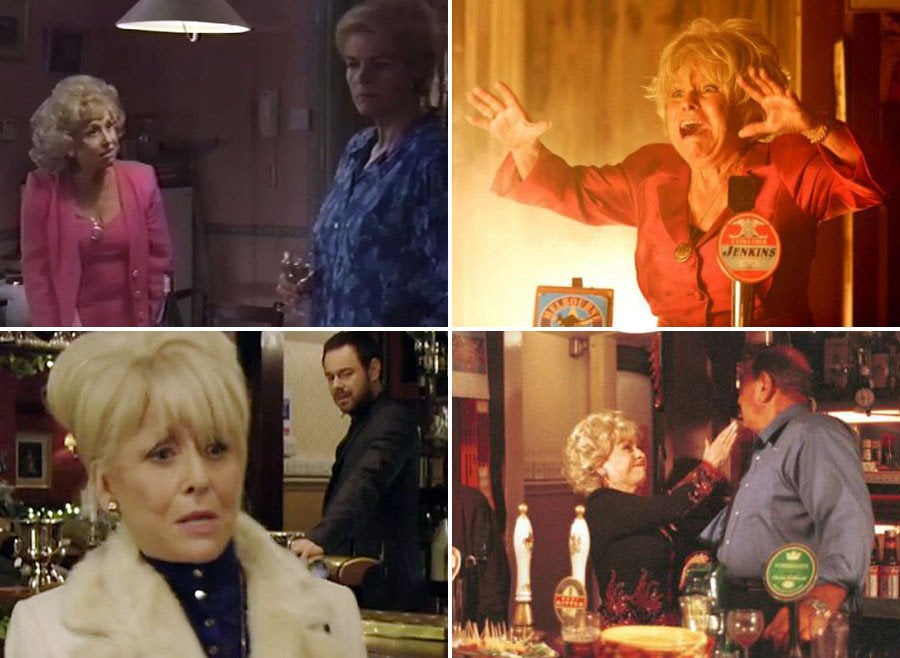 Peggy Mitchell's Most Iconic 'EastEnders' Moments
Popular in the Community