We haven't seen or heard anything from Dean Wicks in 'EastEnders' since back in February, when he pleaded not guilty to the attempted rape of Roxy Mitchell.
Now though, his trial has finally arrived, and while Matt Di Angelo is not reprising the role, next week's episodes will see Roxy and his family giving evidence, before then coming to terms with the verdict.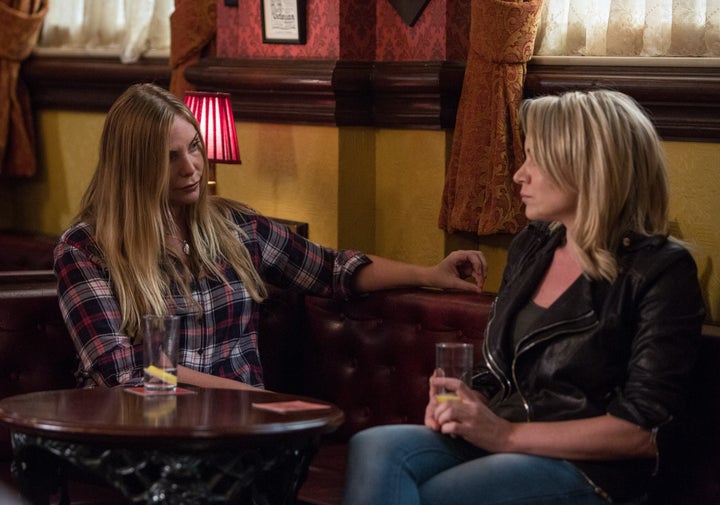 It all begins as Roxy prepares to give evidence against her former boyfriend, and it's fair to say she's nervous ahead of her moment in court.
She's not the only one struggling though, and Buster begins to get frustrated when Shirley refuses to open up about the trial.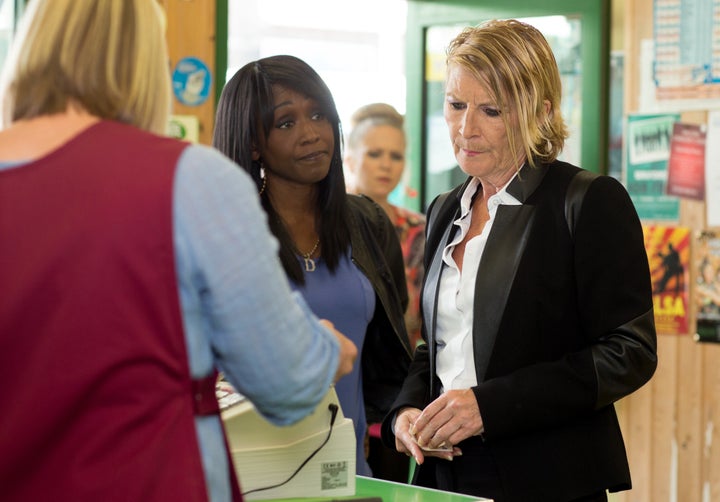 Outside the court, she admits to Mick that things didn't go too well, and when Shirley and Roxy learn that the verdict will be delivered the next day, they begin to fear the worst.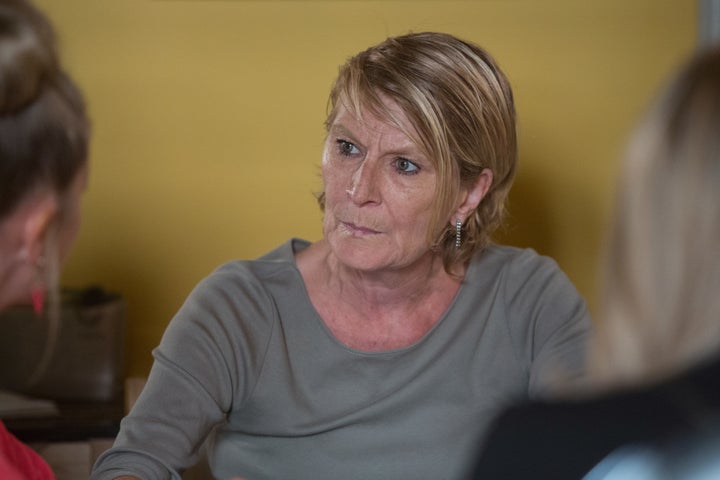 It's not until the day of the verdict that the various women of Albert Square begin to find solace with each other, and Ronnie, Roxy, Linda and Shirley all sit together at the pub as they wait for the verdict to come in.
But will Dean be found guilty or not guilty?
These 'EastEnders' scenes air from Monday 15 August. Catch up on all the latest soap news and spoilers here.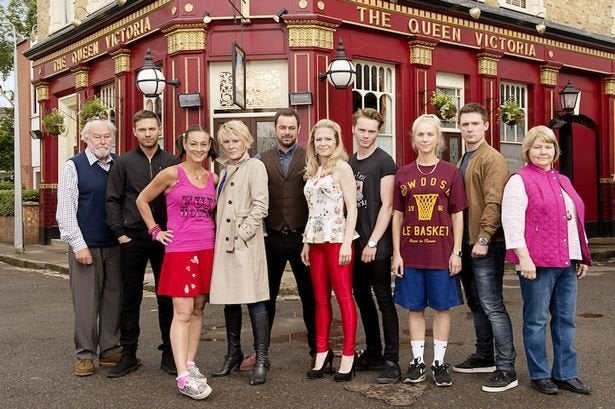 'EastEnders': The Ups And Downs Of The Carters