Lee Carter and Whitney Dean's big day arrives in Friday (4 November) night's 'EastEnders', as they prepare to get married.
Sadly, the Groom isn't feeling too confident when the moment arrives, and there's every chance the wedding may not go ahead.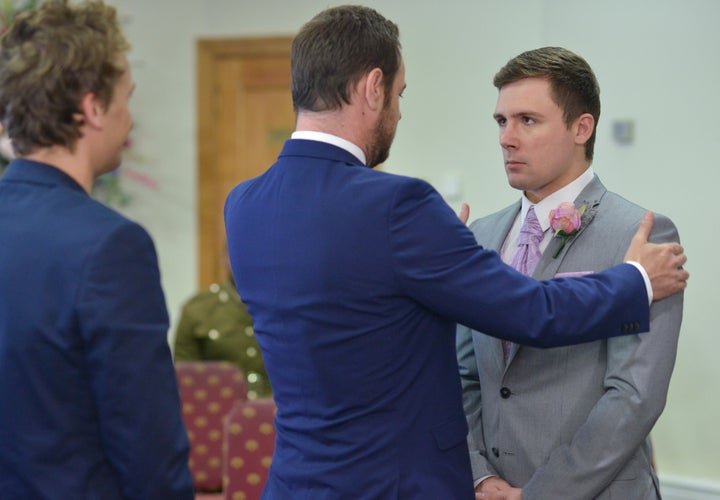 As Lee suffers last-minute neves, his dad Mick Carter - who got wed at the start of the year - is on hand to offer some advice.
Will his words of support be enough to convince his son that everything will be fine?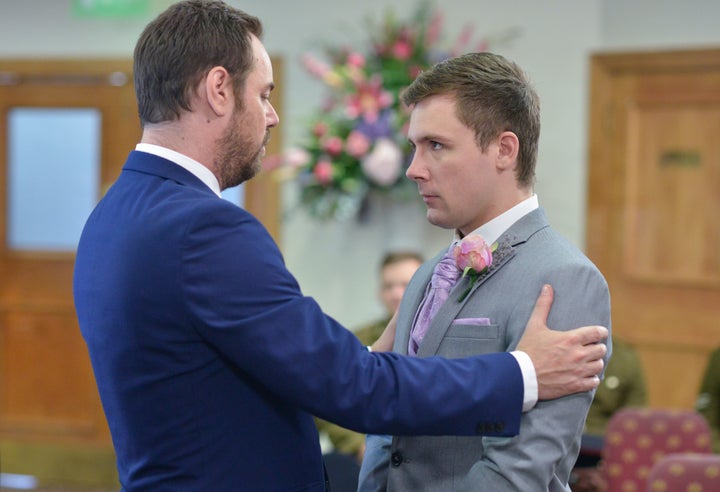 These 'EastEnders' scenes air at 8pm tonight. Catch up on all the latest soap news and spoilers here.
NOW READ: