If you feel your food bill is getting out of control, BBC show 'Eat Well For Less?' is back to show you how to cut down on spending.
In the first episode of the new series, presenters Gregg Wallace and Chris Bavin meet the busy Butler family from Wales.
While figures from the Office Of National Statistics show the average weekly food bill for a family of four in the UK is £81.40, the Butlers spend over three times as much at £253.81 per week.
On top of that, parents Neil and Angela give their teenage daughters an additional weekly food allowance for snacks, which brings their weekly total up to £308.69 per week - over £16,000 per year.
But by the end of the show, the family learn how to save a whopping £5,000 per year. So how did they do it and more importantly, how can we?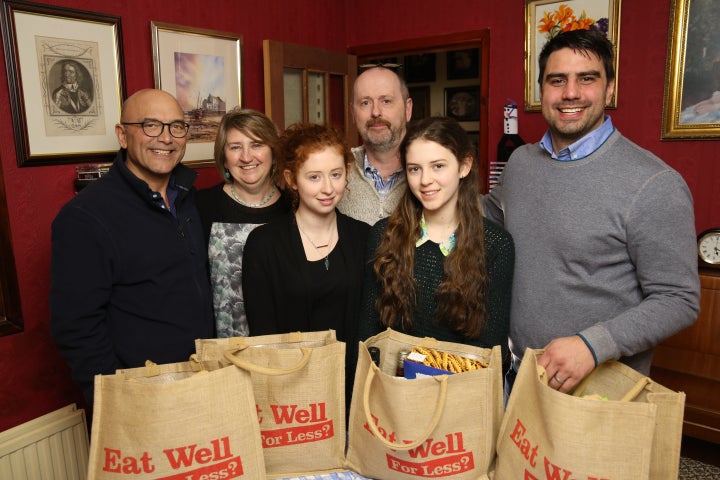 Prepare Your Own Veg
As busy teachers, Neil and Angela rely on pre-prepared veg such as crushed garlic, diced onions, sliced mushrooms and shredded carrot at the start of the programme.
But according to the presenters, these can cost up to 10 times more than their loose, unprepared alternatives.
If you want to save cash, try to set aside some extra time for cooking (and buy a decent knife).
Shop With A List
During the show, Angela explains that she recently went out to buy some swede and ended up spending £85.
If you want to save cash, look at what's in your cupboards already, then make a shopping list. Most importantly, once you get to the shops make sure you stick to it.
Try Meat-Free Alternatives
At the start of the programme, Angela proudly declares that a meal without meat isn't really a meal, much to the disappointment of her vegetarian daughter Alice, who tends to eat a different microwave meal from the rest of the family.
But then Angela is taught how to make lentil bolognese and her mind is changed forever.
Angela usually spends £10.64 making beef bolognese for three, with premium mince, pre-prepared veg and a sauce from a packet.
But the lentil version costs just £3.16 for four - a whopping save of over £7 for just one meal.
On top of that it's healthier, as lentils are a good source of protein and also count as one of your five-a-day.
Do One Weekly Shop
Before Gregg and Chris arrive, Angela and Neil go to the shops at least three times per week with no budget in mind.
On top of that, they give the girls extra money for buying (unnecessary) snacks on the go.
If, like them, you want to save money, do one big weekly shop and only pop out for fresh extras (such as milk and bread) when absolutely necessary.
Don't Be Blinded By Brands
Flashy brands come with big old flashy prices to match. By switching out their breakfast foods such as cereal, toast, porridge and tea for cheaper alternatives, the Butler's discover they'll save £463 per year.
On top of that, they also realise that many own-brand products purchased in supermarkets contain less sugar than those they previously ate, so always look at the labels and the price tag to find the best option for your family.
'Eat Well For Less' is on BBC1 on Wednesday 13 July at 8pm.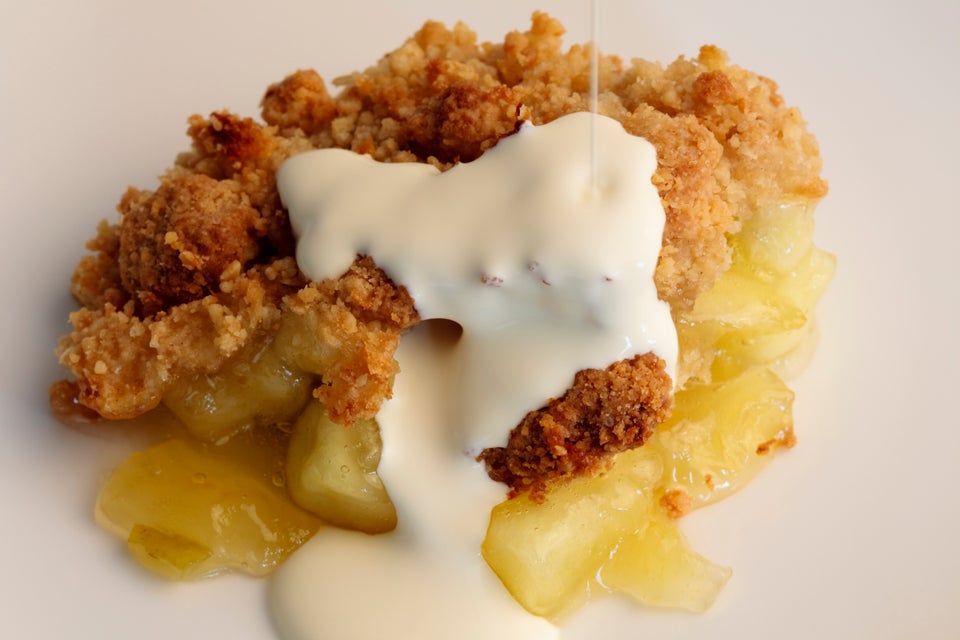 9 Of The Most Googled Foods In The UK