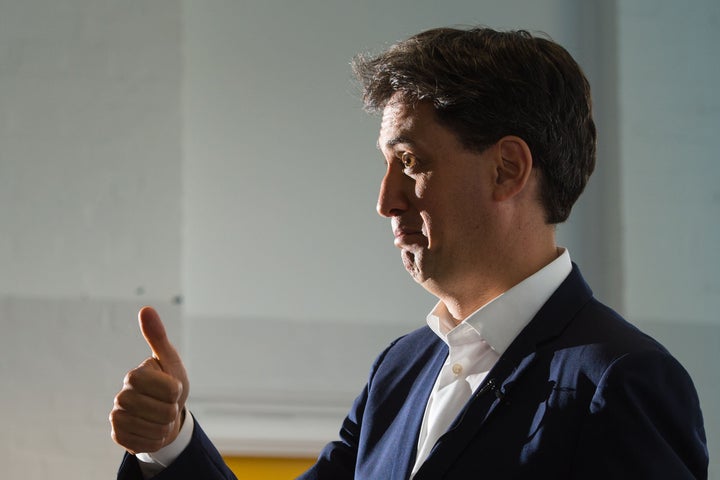 Ed Miliband has hinted he would like to return to the Labour frontbench at some point in the future, as Jeremy Corbyn carries out his latest reshuffle.
The former Labour leader told the BBC this morning he "wasn't invited formally" to return to the shadow cabinet. And said it was better for him to "serve on the backbenches" for the time being.
However asked if this meant he ruled out a return to the frontline, Miliband said: "No it doesn't mean that. It means at the moment I am happy doing what I am doing."
Before Corbyn was re-elected Labour leader last month, Miliband said he should resign as his position was "untenable".
In the interview on the Victoria Derbyshire Show, Miliband also said he believed parliament should have a vote on the terms of Brexit. "There's no mandate for a huge separation from the single market, a hard Brexit, I don't believe, and that's why Parliament has to be consulted," he said.
Corbyn is finalising a bruising reshuffle which has seen some rebels return to the fold, while others prepare to step up opposition to his leadership.
The Labour leader moved to ease disquiet at the thrust of the front bench shake-up by revealing that 10 MPs who had previously walked out on him have now returned to serve.
In a move clearly aimed at overshadowing the resignations of two whips after the controversial sacking of chief whip Rosie Winterton, Corbyn noted the number of people willing to re-enter the top team after his landslide re-election by the membership.
However, the total of returnees is still just a quarter of the 63 MPs in shadow posts who turned their backs on him in the mass walk-out after the shock Brexit referendum vote, though there are more posts still to fill.
Popular in the Community