The missing Airbus 320 was flying from Paris to Cairo when it disappeared over the Mediterranean on May 19 with 66 people on board, triggering a flurry of speculation as to the cause, including suggestions it was brought down by terrorists.
Rapidly emerging details painted a murky picture of what actually happened but the claim that the plane sent a distress call before it came down has now been confirmed.
"The investigating committee received satellite reports indicating receiving an electronic distress call from the plane's Emergency Locator Transmitter (ELT)," Egypt's State Information Service said.
It follows reports that the search area for the plane has been narrowed to a three-mile radius, as search teams strive to find the plane's black boxes before their signal runs out.
The teams are waiting for a specialised ship designed to carry out deep water searches.
It has previously been reported that the plane's crew made verbal distress calls.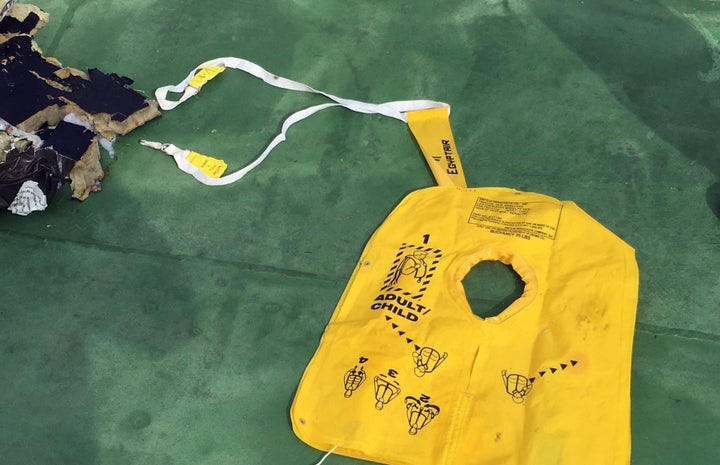 Ships and planes from Egypt, Greece, France, the United States and other nations have been searching the Mediterranean north of the Egyptian port of Alexandria for the jet's voice and flight data recorders, as well as more bodies and parts of the aircraft.
Because of the difficulties in finding the black boxes, Egypt has contracted two foreign companies, Alseamar and Deep Ocean Research, to help locate the flight data recorders of the plane.