Smoke was detected in the toilet and electrics of EgyptAir flight MS804 minutes before it crashed, a report has claimed.
Spokesman for the French air accident investigation agency, Sebastien Barthe told the Associated Press that the plane's automatic detection system sent messages indicating smoke a few minutes before it disappeared from radar.
He said the messages "generally mean the start of a fire."
He added: "We are drawing no conclusions from this. Everything else is pure conjecture."http://www.huffingtonpost.co.uk/entry/egyptair-ms804-crash-debris-images-plane_uk_574037eee4b00006e9aeadaa?fob8db5rav0od2t9
Search crews are continuing to hunt for any signs of the missing plane in the Mediterranean Sea.
Greece's defence minister Panos Kammenos said the items were found slightly south of where the aircraft had vanished from radar signals on Thursday morning.
The European Space Agency says one of its satellites has spotted a possible oil slick in the same area of the Mediterranean Sea where Flight 804 disappeared.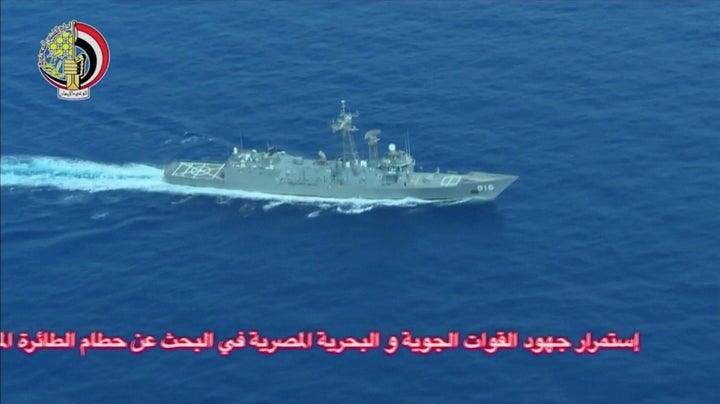 The Airbus 320, which was carrying 66 passengers and crew from Paris to Cairo, disappeared from the radar at 2.45 am local time on Thursday morning.
No distress call was made by the pilots.
The 56 passengers on board included one Briton, 30 Egyptians, 15 French, one Belgian, one Iraqi, one Kuwaiti, one Saudi Arabian, one Chadian, one Portuguese, one Algerian and one Canadian.
There were 10 crew members including three security guards.