The Good Morning Britain star questioned "what she was doing" on Tuesday's show after the snaps of Liz in the snow – dressed in a big fluffy cardi and not much else – went viral.
The 55-year-old jokingly captioned the pics: "How could I resist?"
RuPaul's Drag Race star Michelle Visage commented "You are not human", but Piers was clearly not as impressed.
As he addressed the photos on GMB, co-host Susanna Reid said the Austin Powers star looked "fabulous".
Piers responded: "Yeah, she looks fabulous, but what are you doing Liz? A bit of snow and you get your kit off. And who took the pictures? Your 19-year-old son, you said, took the pictures? Isn't that a bit creepy?
"What is all this! It's what we call in the business 'thirsty and a bit creepy'."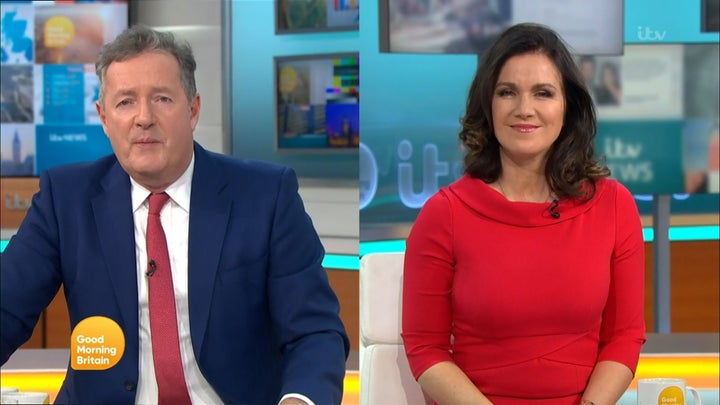 Calling out Piers' hypocrisy, Susanna responded: "You can't accuse other people of being thirsty when you're on national television and you have at least two columns and you're on every single podcast young."
Piers continued: "You can think two things when you look at it – one, she looks great. Which she does. But also, 55? Getting your 19-year-old son to take pictures of you stripping off in the snow?"
"Sorry," Susanna interjected. "After women go over 50 are they not allowed to bare any flesh? That's what happened to Davina McCall! She got trolled."
"No, Davina didn't do this," Piers responded. "Come on, you can think she looks great but come on! You're 55 – put your clothes on."
Last year, the British star shared another lockdown look, but on this occasion it was something a little more familiar.