Eminem took on the National Rifle Association on Sunday night (11 March), with a politically-charged performance at the iHeartRadio Music Awards.
During the ceremony, Eminem gave a performance of 'Nowhere Fast' which centred around the theme of gun violence, appearing on stage with Kehlani who appears on the track.
He opened the performance with a new rap, commenting on the current debate around gun control in America, during which he observed: "This whole country is going nuts, and the NRA is in our way, they're responsible for this whole production, they hold the strings, they control the puppet."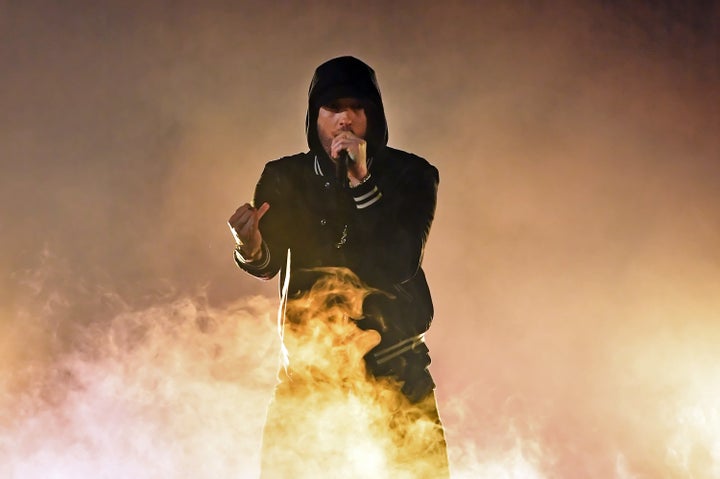 Later, he rapped: "Gun owners clutching their loaded weapons, they love their guns more than our children."
The performance was introduced with a poignant speech from Parkland shooting survivor Alex Moscou, who declared: "We're tired of hearing politicians send their thoughts and prayers to us, and doing nothing to make the necessary changes to prevent this tragedy from happening again.
"If those elected to represent won't do what's right to keep us safe, we're going to be too loud for them to ignore."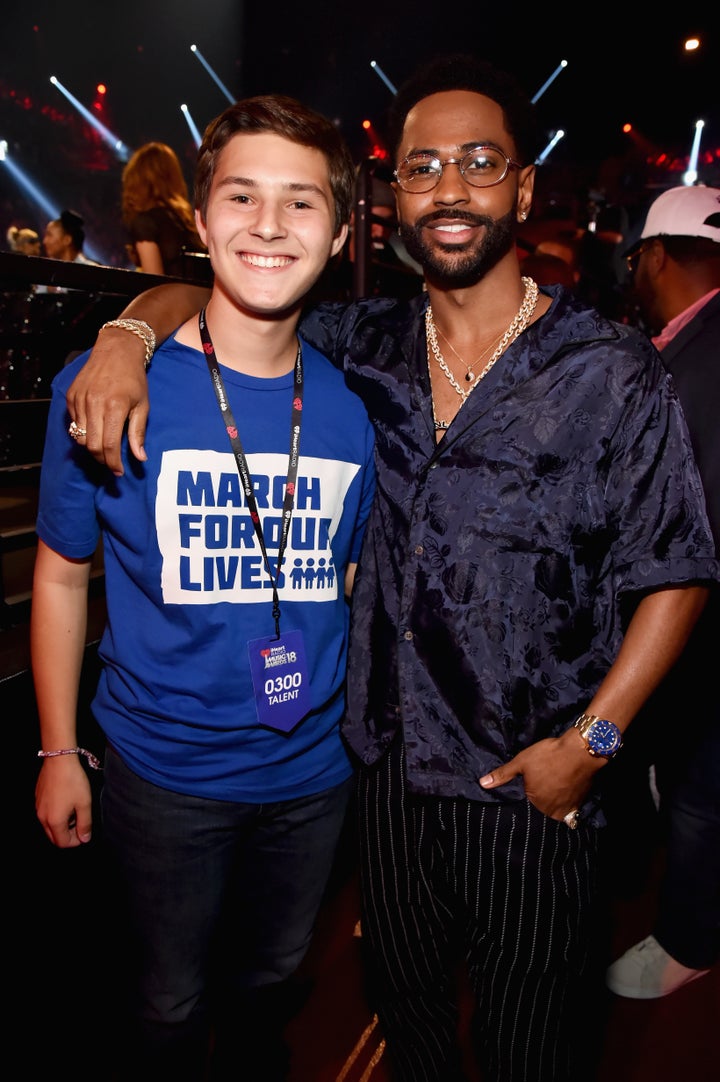 This isn't the first time in recent history that Eminem has used an awards show as a platform for his political commentary, previously taking aim at Donald Trump in a headline-grabbing freestyle at the BET Awards last year.
"And if you can't decide who you like more and you're split on who you should stand beside, I'll do it for it for you with this. Fuck you."
Watch his performance with Kehlani in full below:0