The former Tory leader and Work and Pensions Secretary recited a passage from 'Lose Yourself' from the Good Morning Britain sofa where he was appearing on TV.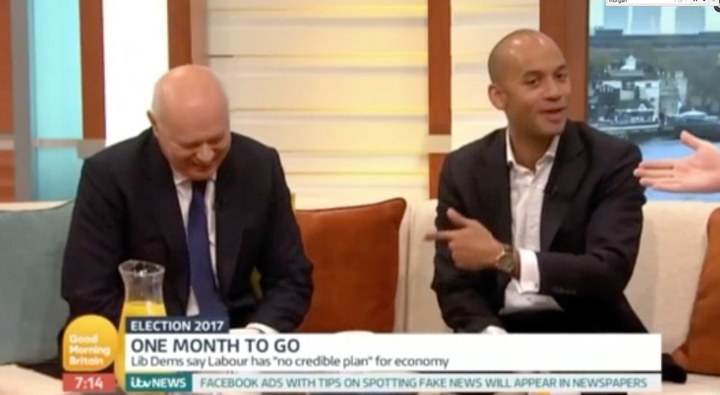 Urged on by GMB host Piers Morgan to repeat the lyrics he reportedly first referenced during a commercial break, Duncan Smith rose to the challenge.
"Well you were talking about Eminem earlier on, and I said that of course in those Lose Yourself lyrics there's some lyrics for Diane Abbott," Duncan Smith says.
"Well it's half way down and he says:
"'He opens his mouth but the words don't come out, he's choking now, everybody's joking now, and the clock's run out.'"
Duncan Smith appeared to be referring to the moment last week when Labour's Shadow Home Secretary gave a car crash radio interview by struggling to explain how the country would pay to recruit 10,000 more police officers.
Abbott said the cost would only be £300,000, leading the LBC host interviewing her to ask: "£300,000 for 10,000 police officers? What are you paying them?"
But Duncan Smith's surprise performance was declared by Piers Morgan to be "one of the greatest iconic cultural moments I've probably ever experience on this sofa".
Morgan said IDS was "the last person you'd expect" to know Eminem lyrics.
Predictably, Twitter went into meltodwn.
IDS seemed to follow in the line of his former fellow cabinet colleague Michael Gove, who last year rapped the lyrics from the Wham! rap.