"Without Emmaus I would have probably ended up dying on the streets," says Sean, 56.
He's just one of the 11,000 homeless people Emmaus has helped to make a new start since it launched 25 years ago.
The charity, which celebrated its momentous birthday this weekend, provides homeless people with a roof over their heads, a job to progress in and above all, a sense of community.
Men and women like Sean are taught to refurbish furniture and sell it on to the public. They live onsite in one of the 28 Emmaus communities across the UK for as long as they need to.
"It's saved my life. It's given me purpose," Sean says. "I don't think I've ever felt as powerful, just by getting out of bed and going to work in the morning."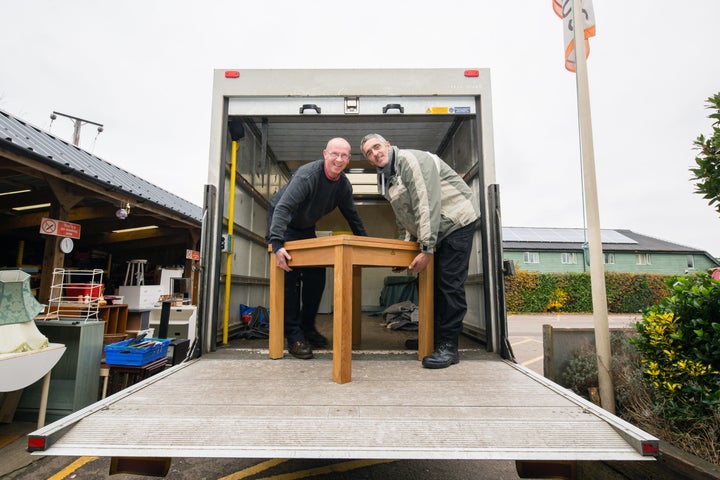 Sean was homeless for more than two years before finding the charity. He struggled with alcohol dependence and was forced to leave his home when a volatile relationship became unbearable.
"The relationship was an alcoholic relationship that towards the end was fuelled by alcohol abuse, domestic violence and verbal violence," he explains.
"I had to leave the property in the end and chose to go on the streets."
After six months of sleeping rough in London, Sean headed towards Huntingdon in Cambridgeshire in the hope of finding people he knew.
Once there, he was repeatedly in trouble with local police, usually for theft of alcohol, until an officer put him in touch with Addaction, a charity dedicated to helping with substance abuse.
After completing a two-week detox in hospital, Addaction helped Sean to connect with Emmaus. He's now in his fourth year as an "Emmaus companion", the title given to all formerly homeless community workers.
"Because I've been here so long now, I'm a bit of a troubleshooter," he explains.
"The staff can put you anywhere in the community - whether that's driving a vehicle, working in the warehouse, in the coffee shop or on the counter. I get shifted around on a daily basis."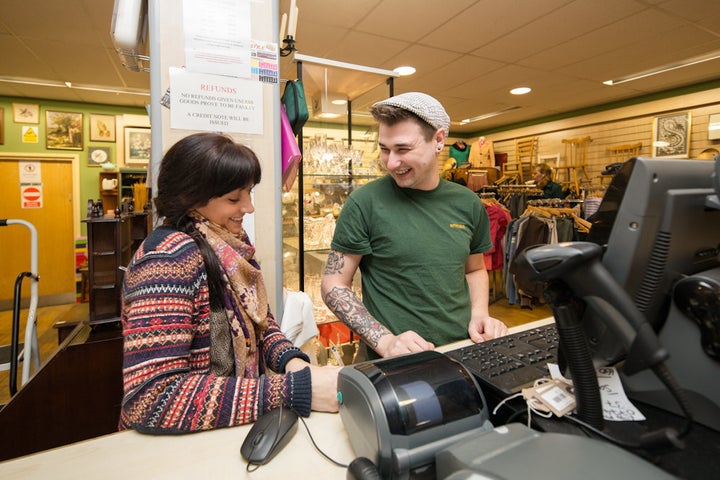 Working is at the heart of the Emmaus concept. The UK charity was founded by Selwyn Image who decided to set up a social enterprise after a frank conversation with a homeless man in a soup kitchen.
Selwyn wanted to find a new way to help the people using the shelter but the man shot down every idea he had.
Increasingly frustrated, he asked: "Well, what do you want?" The man responded: "I want somewhere where I can work, where I feel I belong, and where I can recover my self-respect."
Selwyn was reminded of a work-based community, called Emmaus, that he'd visited in France years ago. He tracked down its founder, Abbé Pierrein, who was delighted by the idea of someone setting up an Emmaus in the UK.
In 1991, the first UK site opened in Cambridge, with little more than a muddy field and some kind-hearted volunteers.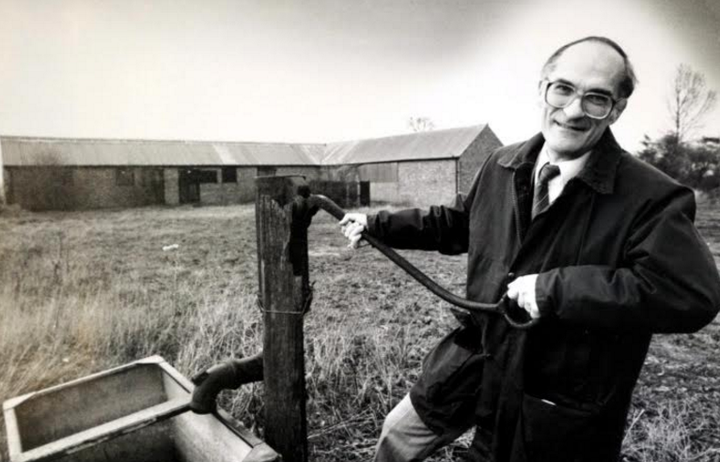 Today, there are more than 700 Emmaus UK companions living in 28 communities stretching from Glasgow to Dover.
While up-cycling furniture remains a key source of income for most, each branch has its own individual personality, providing a set of services which meet the needs of its local area.
Emmaus companions may also work as removal drivers, gardeners or staff in tea rooms. They're given an allowance for their hard graft, as well as free accommodation, food and essentials.
Thanks to the skills they learn on site, many of the companions are able to find work and return to mainstream living. There is no minimum or maximum stay at Emmaus and crucially, no worker is forced to leave before they feel ready.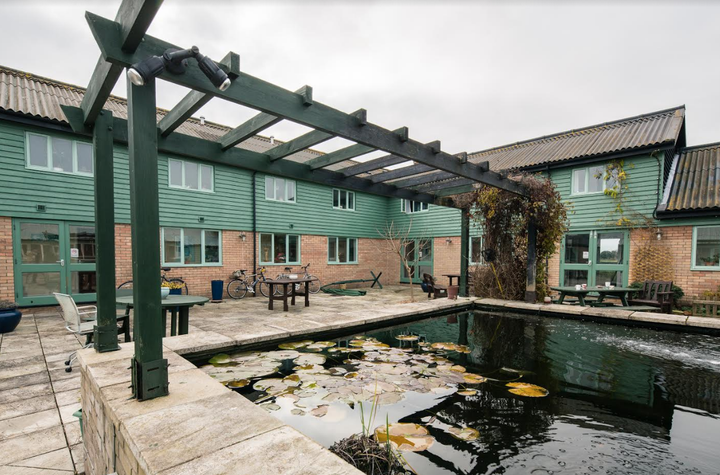 The companions may all have homelessness in common, but the situations which led to them living on the streets vary greatly.
Tom, 51, had a very "normal" life before he became homeless, but found himself without a bed in the space of six weeks.
"One minute I had a nice relationship, a nice house, a nice job and everything," he says.
"My job went because I was off for a while with depression and my relationship broke down."
Tom travelled from Rochester in Kent to London and tried to get overnight stays at various homeless shelters.
But he soon discovered that many places could only help him for a couple of nights each month.
"I learnt the routine from other homeless people of getting a bit of cardboard, putting a sleeping bag on top and sleeping like that," he says.
"Eventually I found my space, which was outside of a bookshop by Nelson's Column."
After eight months, London-based charity No Second Night Out, who help people new to sleeping rough, helped pair him with Emmaus.
He worked at the Colchester branch for two years before moving to the Cambridge community four months ago.
"It's changed my outlook and everything. I wouldn't say I was selfish before, but I'm more helpful now," he says.
"I think I was very lazy in the past but it's opened my eyes up to the homeless people out there - not all of them are drunks or what you call junkies or anything like that. They've all got problems and they all need help, and I'm here to do that now."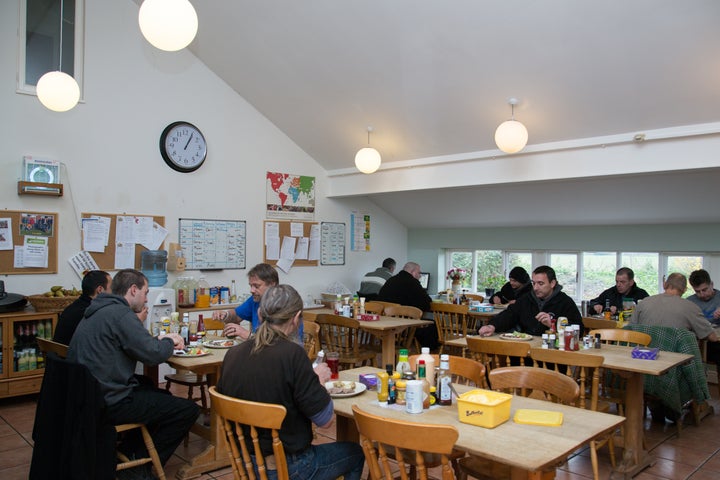 Hearing stories like Tom's and Sean's is what keeps Emmaus president and humanitarian Terry Waite motivated to continue pushing the charity forward.
Since becoming president in 1992, shortly after his release from captivity in Lebanon, Waite says he's seen countless people "regain their dignity as human beings" thanks to the organisation.
One of his personal highlights from the past 24 years, was having dinner with a group of associates to celebrate his 75th birthday at a restaurant by a London market.
He found himself sat next to a formerly homeless Emmaus companion, who had worked his way up through the organisation.
"This man turned to me and said 'I never thought I'd be eating a meal in this restaurant. For 10 years I slept under the tables in that market, looking up at the restaurant thinking 'lucky so and sos.'" Terry says.
"He hadn't got there because of charity, he got there because of his hard work, he was determined and Emmaus had given him the opportunity - that's what we can do."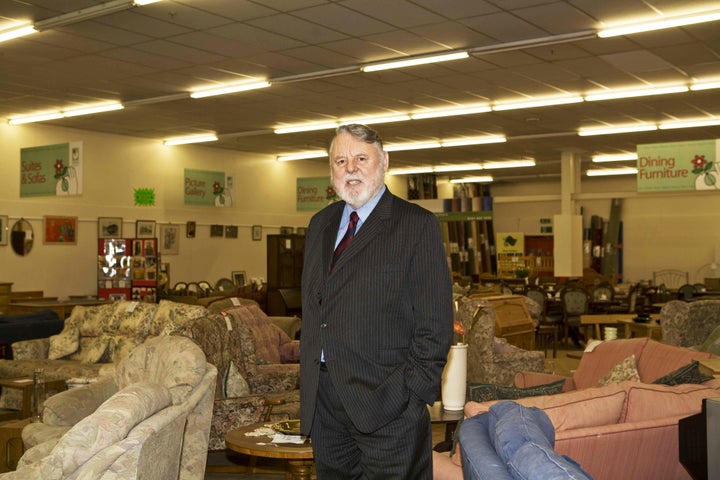 Terry is amazed at the extent the charity has grown over the last quarter of a century and sees is as a sign "there is a need for this kind of community which enables people to get back into life and doesn't just hand out charity".
With that in mind, he doesn't plan to rest on his laurels any time soon.
"I made a vow that I'd like to see an Emmaus community established in every UK city before I die," he says.
"I'd also like to see them established in the United States where there's a tremendous need. I'm 77 now, so I've got an incentive to live!"
To find out more about Emmaus, including where to find your local community, visit www.emmaus.org.uk.
Related