Charity Dingle has finally returned to 'Emmerdale' following actress Emma Atkins' maternity leave, and the character doesn't seem to have any plans to change her ways.
She also has a surprise in store for the village, as she's going to announce herself as the new joint owner of the Woolpack. *gulp*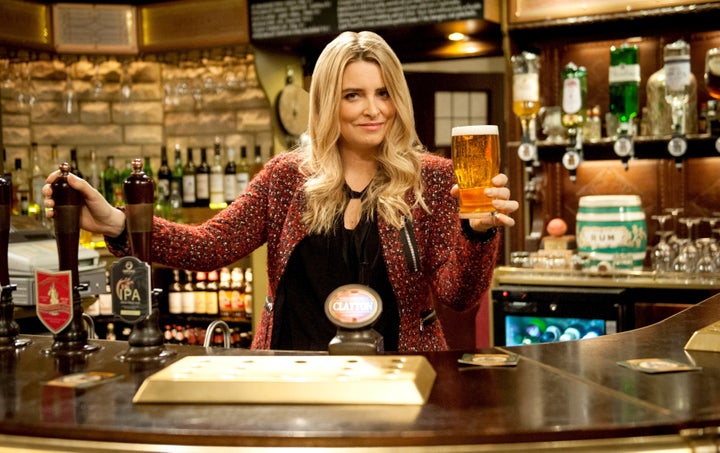 Emma has played Charity on and off since 2000, and she's shared her delight at finally stepping behind the bar - though it's fair to say her co-stars have given some much-needed mentoring.
Speaking of her character's change of scenery, Emma says: "It is just brilliant to see her behind the bar. Something very different.
"She will be under the watchful eye of Chas [Lucy Pargeter], but both characters can give as good as they get so it will be a colourful dynamic.
"My pint-pulling can literally floor my workmates, by being brilliant one minute and horrendous the next. It's a continuity extravaganza as I'm learning the ropes from the props guys and Lucy of course.
"It's a skill in itself having to say the lines, work the props and try and give a fluid performance without having an expression of dread wondering if the pint will have a good head of 'froth' on it!"
Catch up on all the latest soap news and spoilers here.
Related