Tamba's top tip when it comes to names is to beware of choosing names that rhyme, sound similar or are easily confused with each other. We have heard of close calls when it came to administering drugs to babies on the neonatal ward who had very similar sounding names.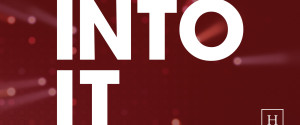 In the new episode of 'Into It', the team is debating whether the idea of a TV watershed is outdated, in light of the complaints from 'Emmerdale' viewers over a polarising rape scene which aired earlier this week.
Emmerdale's special episode was ground-breaking. As the episode kicked off, we immediately saw Ashley switching from one place to another as he left hospital. One minute in pyjamas, the next in his day clothes. This captured his own reality and exasperating memory problems and confusion - even viewers on Twitter questioned Emmerdale's continuity - but it was all completely intentional.
Hosted by the charming and patient Richard Madeley, the RTS earlier this month had announced that their judging panel this year had changed to include more women and people from minority backgrounds.
Michael Grade, onetime Controller of BBC 1, introduced Tony and they settled down on a sofa for a fascinating walk through Tony's musical life, interspersed with renditions of his songs by guests ranging from Marti Webb, Joe McElderry and Rhydian to one very special guest who, like the biblical good wine, was kept till last.
When Gail is visiting her son in hospital, it is Stella who suggests bringing a 'bottle' over the following day. When Chesney is feeling "a bit down", Tyrone pops is head in with eight cans of lager. Now I don't mean to sound like a miserable sod, but how many of us are guzzling back seven nights a week? If you are, please get help.
What's that coming toward you in the sweaty haze of the bar? It's drunk, it's loud and it looks vaguely familiar. No, it's not your mother at a wedding, it's a soap actor on the prowl, looking for love or at least the closest they can get to it without ending up in the papers. But you must resist.
Stupidly, I hadn't remembered to Sky-plus the game. And I didn't have my notebook with me to jot down presenter Adrian Chiles' actual words verbatim. But he definitely said it, I swear he did.