We don't like to pick favourites when it comes to soaps, so before we do this, let's just remember that all of next week's 'Emmerdale' episodes are must-watch ones. Got that? Ok.
Now, that being said, we think there's one ep we're especially looking forward to tuning in to, and it's Wednesday's (19 October), which tells Emma and James Barton's story.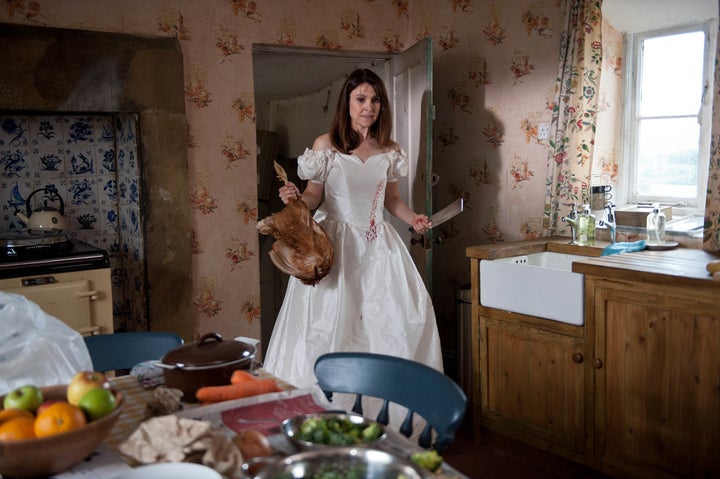 The Huffington Post UK headed down to a top secret location to see some of the scenes being filmed, where yes, Gillian Kearney was wearing Emma's '80s-tastic wedding dress.
We could attempt to explain the utter brilliant, madness that is their storyline ourselves, but seeing as we caught up with Bill Ward and Gillian, let's have a look at what they had to say instead.
In an attempt to explain how things develop, Bill told us and other reporters: "James is stuck in a house with a woman who's gone off the rails [that's Emma, obviously], and they love each other but that's not enough.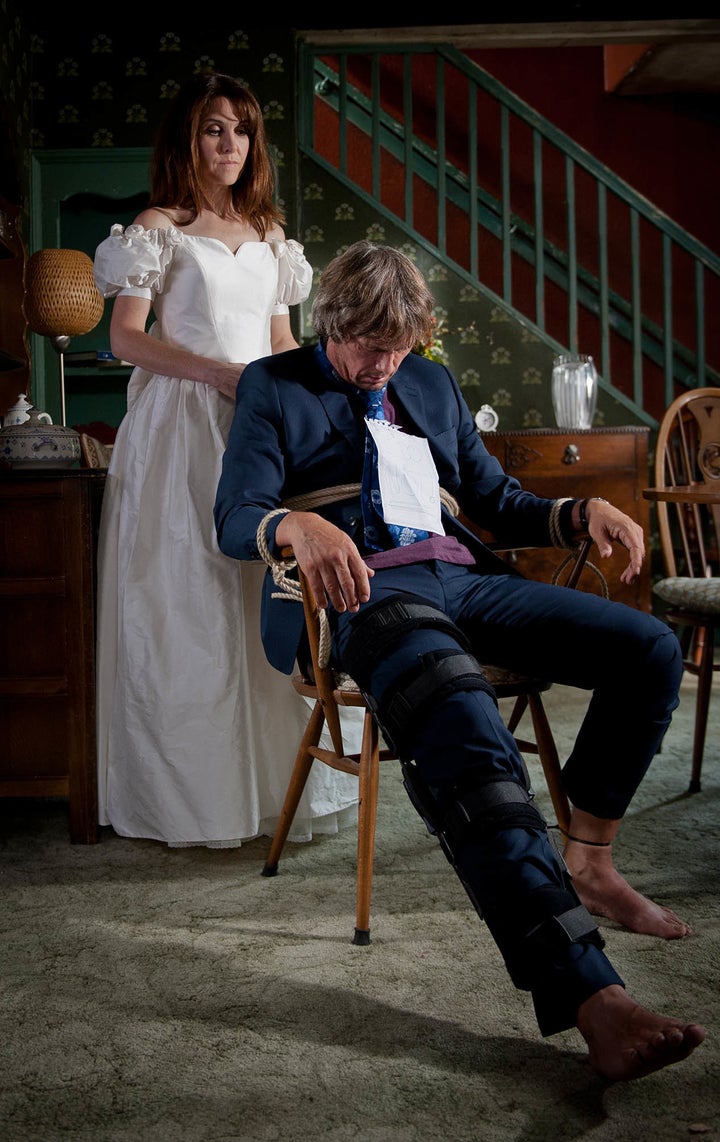 "So he's definitely in fear of his life, not to begin with, but certainly by the end of it. That's why he escapes, because - when she walks back in through the door, in her wedding dress with blood on it, with a chicken in one hand a meat cleaver in another, while he's tied to a seat with cable ties and rope, with his wedding vows stapled to his tie - he knows he's in trouble."
Yes, that's right. By the time we reach the end of their episode, Emma will be clutching a chicken she's murdered (the family cat is also mysteriously dead by this point) - and James will regain consciousness to find himself tied up. And wearing his wedding suit. Clutching his vows.
Meanwhile, on a (slightly) brighter note, Gillian told us what it's like to read your scripts, and find a 'Misery'-esque episode and stunts in the filming schedule.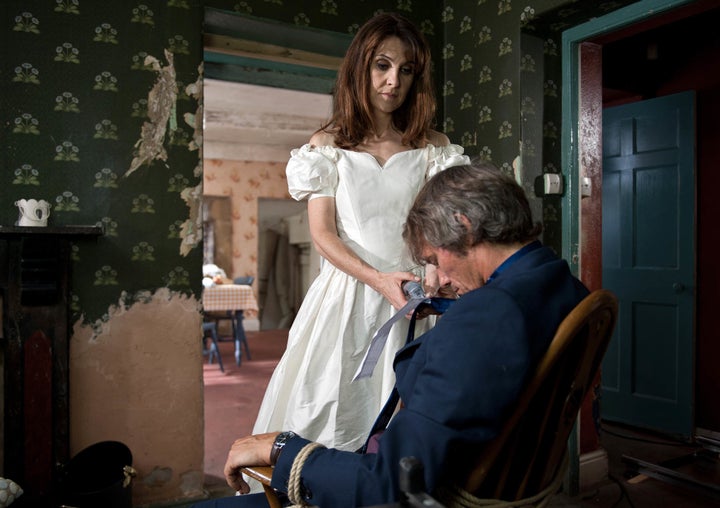 "It makes me laugh because Emma's such a corker, she's got so much more personality than me really," she offered. "She's quite intelligent, which is a shame because she hasn't got much going for her, and she tends to fail at everything.
"She's always trying to find ways to make her life perfect and that's what's devastating for her because she was almost there.
"She's got into Wiley's farm, she was setting up home with James, they were getting married, set up a life type of thing, and then she overhears in the hospital and overhears he'd done this thing with Moira and she breaks."
This episode airs on Wednesday 19 October.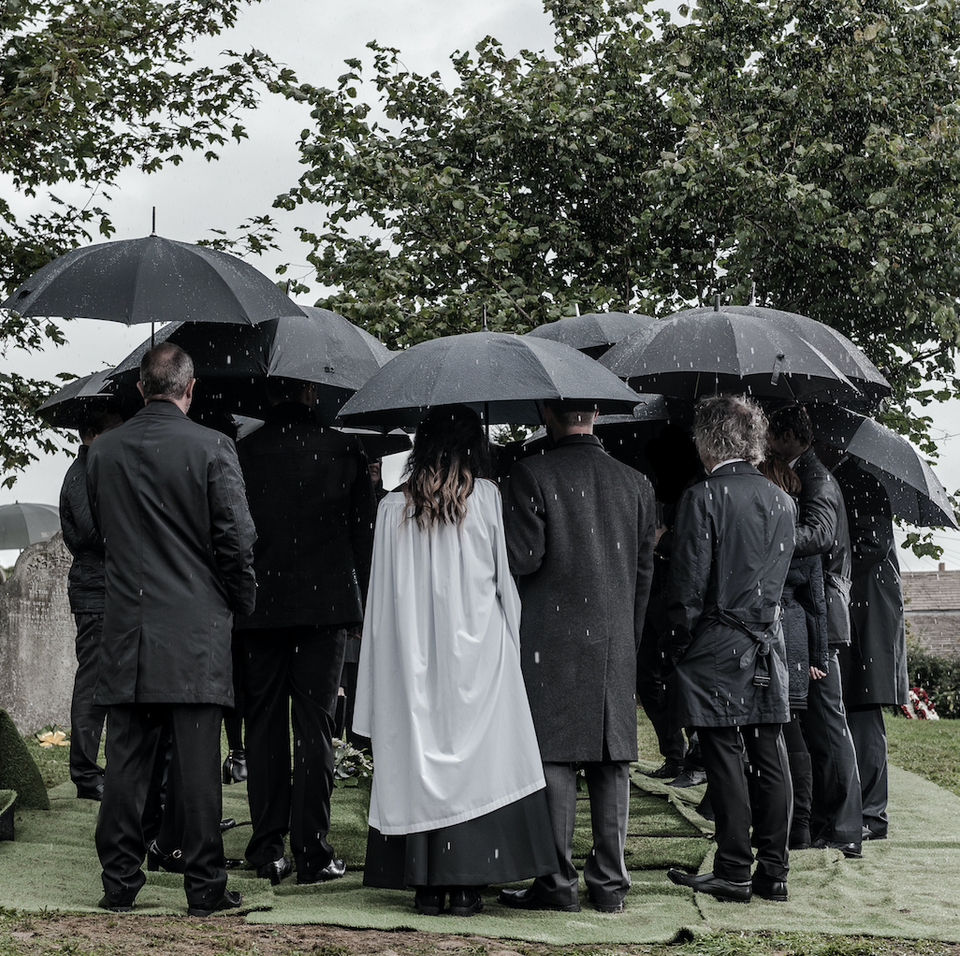 'Emmerdale' October Drama: All The Photos