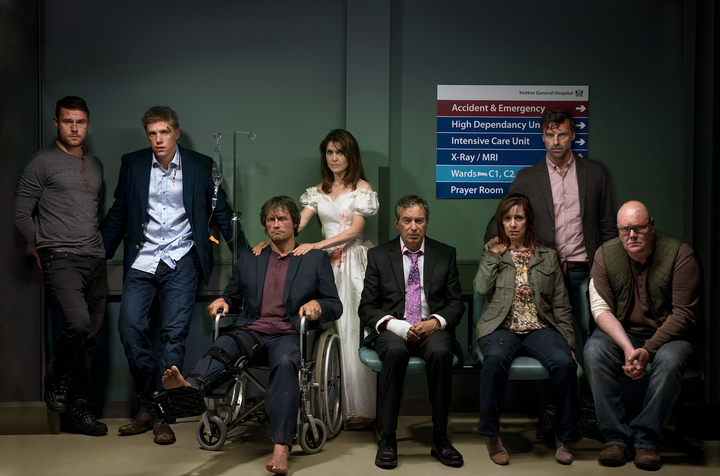 'Emmerdale' fans, the moment you've been waiting for has finally arrived. It's time for the soap's much-hyped week of drama, and we can promise you there won't be a dull moment.
The autumn action was first teased by show producer Iain MacLeod waaaay back in June, and while bosses are keeping some details under lock and key, we can reveal a number of spoilers about the bumper episodes.
So without further ado, here's everything you need to know. Well, everything we can tell you…
1. The episodes will take an unusual format
The first show of the week will begin with a flash forward to a funeral, with a number of Dales' residents gathered at the graveside.
The action will then rewind to the start of the day, and each of the following episodes will focus on the same 24 hour period, shown from the perspectives of different characters. Their stories will then come together in one, huge, life-changing incident, which will be screened in next Thursday's (20 October) second episode.
2. At least one character will die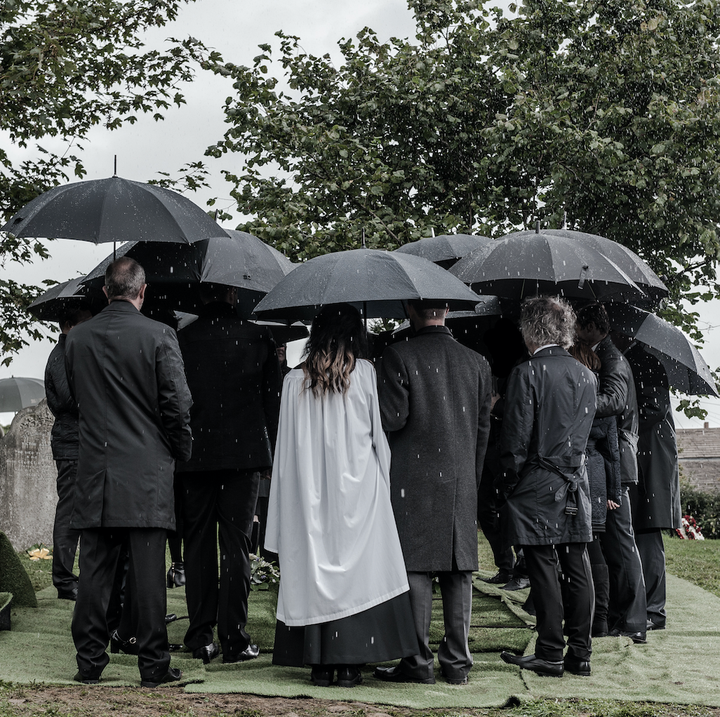 There are a lot of major characters at play here, and yes, we'll be bidding farewell to at least one of them in the final scene of the week. At least three will be left needing serious medical treatment, but who will take their last breath? You'll have to wait and see.
3. Yes, ONE HALF OF ROBRON COULD DIE
We don't use capital letters lightly here at HuffPost HQ, but to be honest, they are entirely necessary here. Obviously, the death is going to leave us all reaching for the tissues, but saying farewell to either Aaron Dingle or Robert Sugden would be… well, let's just not. We just feel a duty of care to highlight that it could happen. Sorry.
We were lucky enough to join the cast and crew on location, getting a sneak peek at the scale of the stunts that were filmed. Sadly, we've been sworn to secrecy on what we saw exactly, but take our word for it: You won't want to miss it.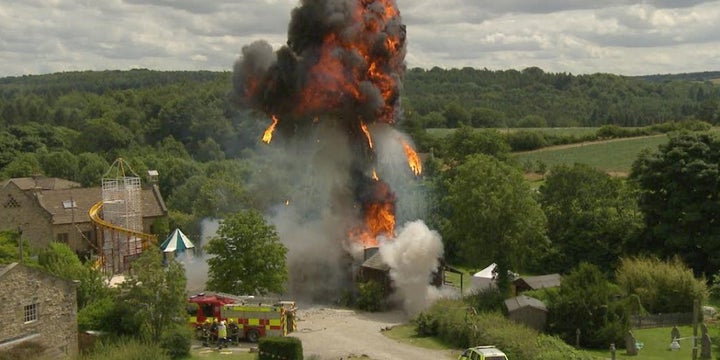 5. We've already had a cryptic trailer
This clip, revealed last week, doesn't give much away. But now that we know each episode will focus on a different character set, let's have a look at how each of them are affected.
We've compiled some detailed rundowns, but for the headlines from each episode, stick with us here...
6. Monday: Aaron Dingle and Robert Sugden
Lachlan White will be the one that drives Robron into danger, when he does his best to scupper Robert's plans to propose. The couple will then bundle him into the boot - because that's obviously the best plan, right? - but when Lachlan escapes, the chase leads Robron dangerously close to a huge cliff.
The flash forward: Aaron appears to be drowning in a lake, but then is seen simply emerging from the bath.
7. Tuesday: Pierce Harris, Rhona Goskirk and Paddy Kirk
When Rhona joins Paddy and Marlon on a camping trip with Leo, she ends up making peace with her estranged husband. Sadly, Pierce arrives to see the two of them embrace, and when he gets the wrong end of the stick, Paddy and Rhona rush off after him.
The flash forward: Pierce stares at his own hands, which are covered in blood, while Paddy looks down at a red paint spillage.
8. Wednesday: James and Emma Barton
James's 'Misery'-esque nightmare continues, as he plots his escape from Emma. When he hears a lorry go past, he takes the chance to call for help - but can Emma thwart his plans?
The flash forward: James is seen falling, and at Wylie's farm he is seen falling out of the bed.
9. Thursday: Ashley Thomas
Laurel offers to postpone Dotty's christening, as Ashley's health has been worsening. On his insistence, it takes place, but at the church, a devastating scene develops as Ashley fails to recognise his baby daughter, rushing out of the service.
The flash forward: Ashley comes to surrounded by blood, but he is then seen coming to at home, hearing the radio.
Catch up on all the latest 'Emmerdale' news and spoilers here. See all the pictures from their October Super Soap Week below...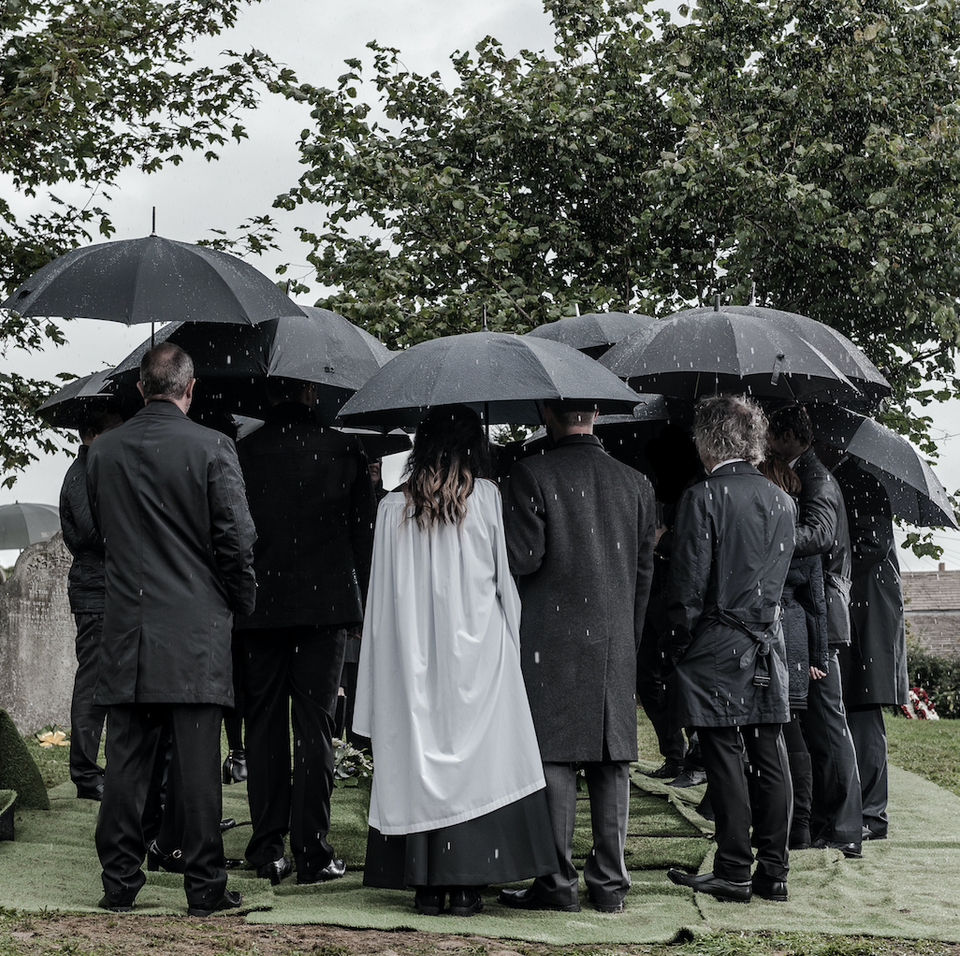 'Emmerdale' October Drama: All The Photos