Here are the 9 most unmissable moments from the 69th Emmy Awards.
1. The actual Sean Spicer turned up
The most controversial moment of the night came when host Stephen Colbert brought out former White House press secretary Sean Spicer onto the stage to troll his old boss, President Trump.
Spicer then questioned the size of the Emmys' audience - in a nod to his former job, where he lied about the number of people at Trump's inauguration. "This will be the largest audience to witness an Emmys, period," he proclaimed.
Cue collective disbelief from the celeb audience…
And his appearance didn't go down with viewers…
2. That '9 To 5' reunion (complete with a dig at Trump)
Thirty-seven years after their feminist comedy classic hit the big screen, the '9 to 5' stars reunited to present the award for Outstanding Supporting Actor in a Limited Series or Movie (which went to Alexander Skarsgård for 'Big Little Lies').
"Back in 1980, in that movie, we refused to be controlled by a sexist, egotistical, lying, hypocritical bigot," Jane Fonda told the audience, to which Lily Tomlin responded: "And in 2017 we still refuse to be controlled by a sexist, egotistical, lying, hypocritical bigot."
3. Lena Waithe's inspiring acceptance speech
The actress and writer took to the stage with Aziz Ansari to accept the Emmy for writing the 'Thanksgiving' episode of 'Master Of None'. The episode deals with Lena's character Denise coming out to her family and was based on her own real-life experience.
In her emotional speech she paid tribute to the LGBTQIA community, who she told: "The things that make us different, those are our superpowers - every day when you walk out the door and put on your imaginary cape and go out there and conquer the world because the world would not be as beautiful as it is if we weren't in it."
4. Anna Farris and Allison Janney giving everyone #FriendshipGoals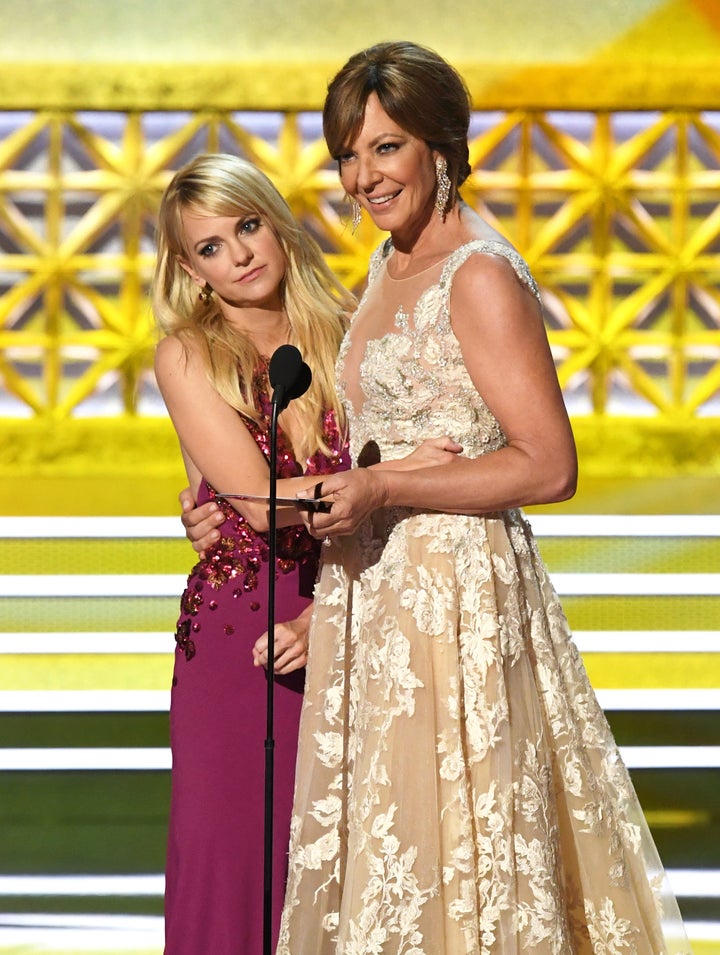 In her first public appearance since splitting from husband Chris Pratt, Anna Faris stunned on the red carpet in a embellished purple gown before taking to the stage to present the gong for Outstanding Variety Special.
Her 'Mom' co-star, Allison Janney was by her side for support, and pulled her in close as they playfully ribbed each other on comedic timing.
5. Best Supporting Actress nominee Jackie Hoffman refusing to pretend she wasn't upset she didn't win
We all love watching the fixed-grins on the faces of nominees as the winner is read out, in case we spot even the slightest smidge of resentment/disappointment. But after losing out to 'Big Little Lies' star Laura Dern in the Best Supporting Actress category, 'Feud' star Jackie Hoffman couldn't hide her disappointment, shouting "Damn it!" as Laura's name was called.
She still hadn't got over it hours later, when she tweeted: "Laura Dern had famous parents. Forgive me for being from real people #elitism #Emmys2017"
6. Someone at the Television Academy mixing Up RuPaul with another black Emmy winner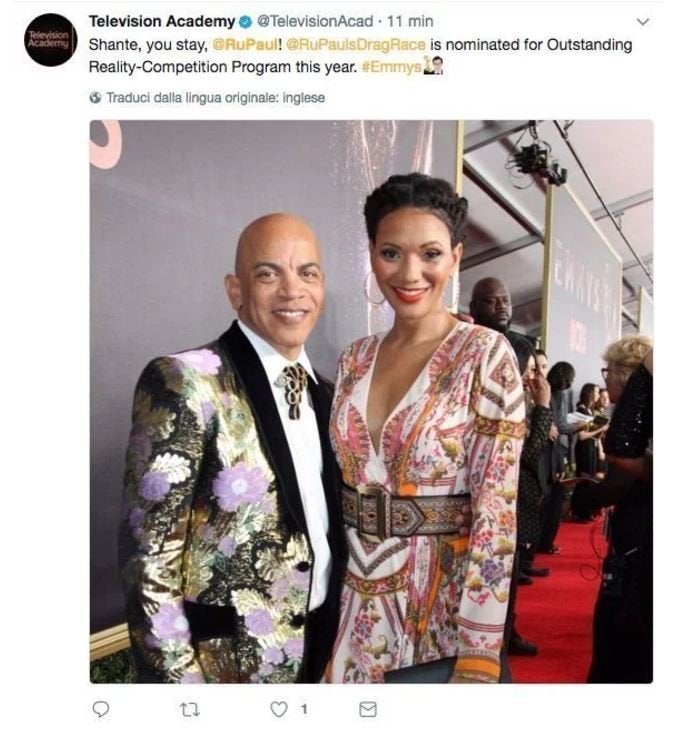 Didn't the Oscars 'Hidden Fences' mix-up not teach the Academy anything? Evidently not. As the stars arrived on the red carpet, the Emmys' official Twitter account sent out a tweet congratulating RuPaul Charles on scoring a second nomination for Outstanding Reality-Competition Program for 'Drag Race'.
The only problem was instead of posting a photo of the legendary drag queen, they shared a (quickly deleted) picture of musical director Rickey Minor instead. *Facepalm*
7. Nicole Kidman's winner's speech shining a light on domestic abuse
After winning the Lead Actress in a Limited Series or Movie Emmy for her performance as a domestic abuse victim in 'Big Little Lies', Nicole Kidman ended her speech with a word of awareness for victims of violence.
"We've shone a light on domestic abuse," she said. "It is a complicated, insidious disease. It exists far more than we allow ourselves to know. It is filled with shame and secrecy, and by you acknowledging me with this award, it shines a light on it even more. So thank you, thank you, thank you. I bow down to you."
8. Speaking of Nicole Kidman…
After her 'Big Little Lies' co-star Alexander Skarsgård won Best Supporting Actor in a Limited Series or Movie, Nicole planted a congratulatory kiss ON HIS LIPS. Tbh, we would have done the same.
9. James Corden cosying up to Sean Spicer
Considering how often James Corden has laid into the Trump administration on 'The Late Late Show', many a Twitter eyebrow was raised over this snap of him getting up close with former White House press secretary Sean Spicer backstage at the awards.
Tracee Ellis Ross in Chanel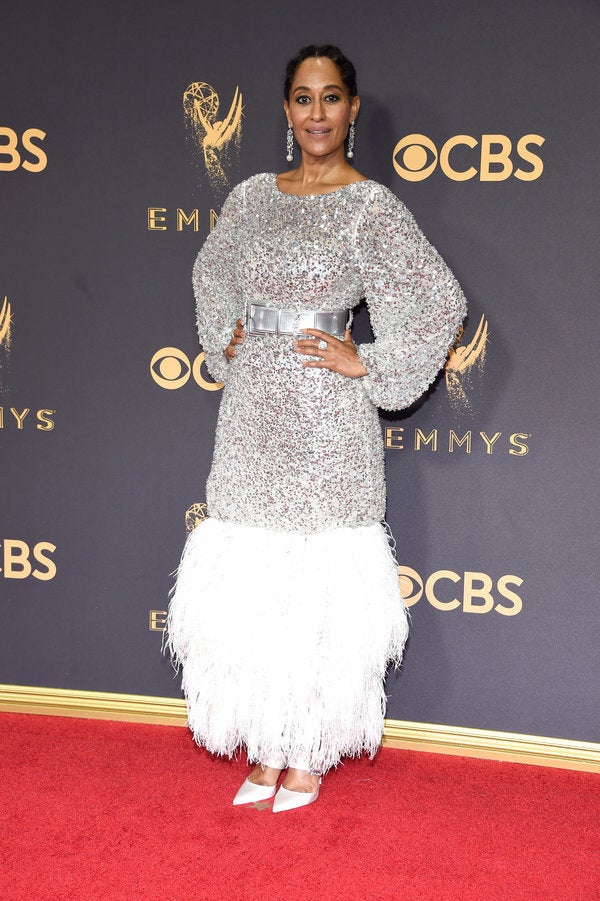 Kevin Mazur via Getty Images
Viola Davis in Zac Posen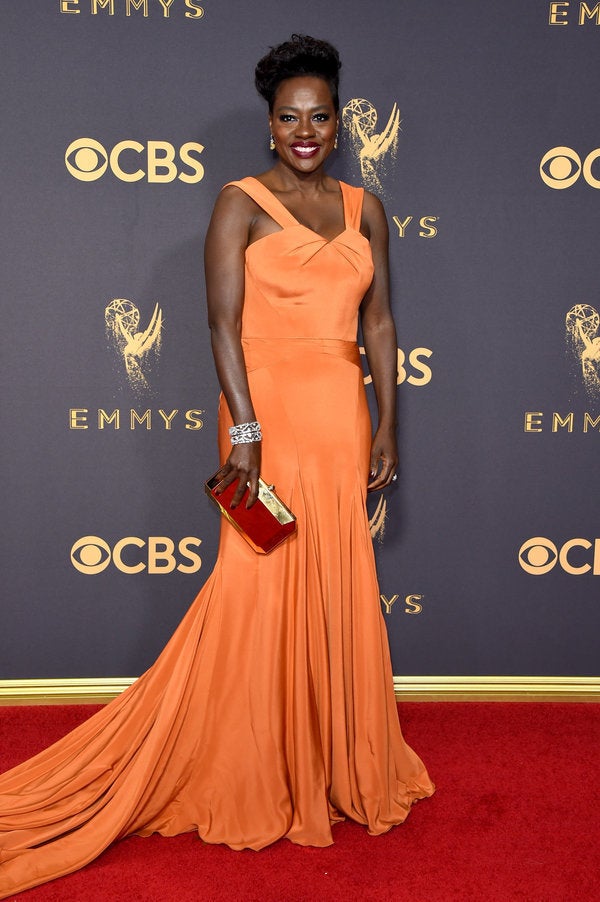 John Shearer via Getty Images
Nicole Kidman in Calvin Klein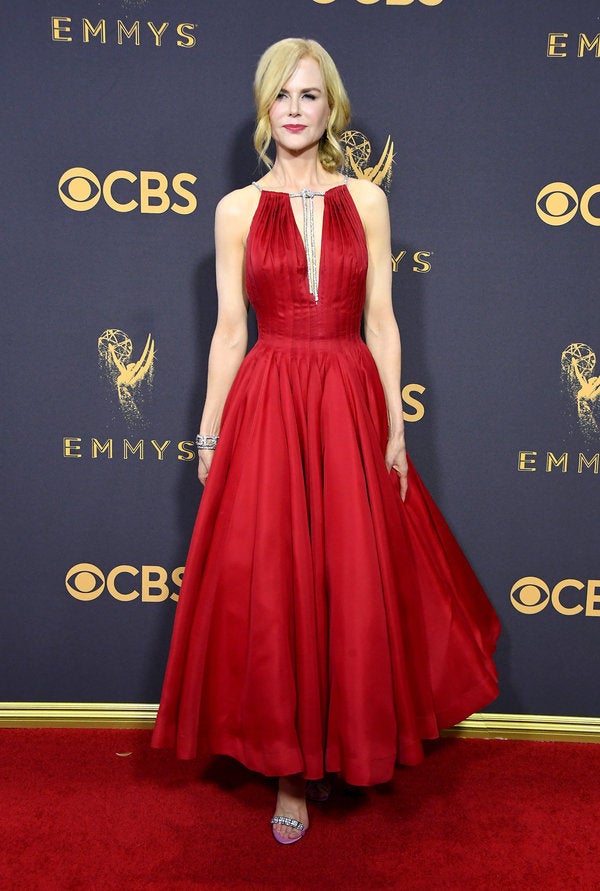 Steve Granitz via Getty Images
Sarah Paulson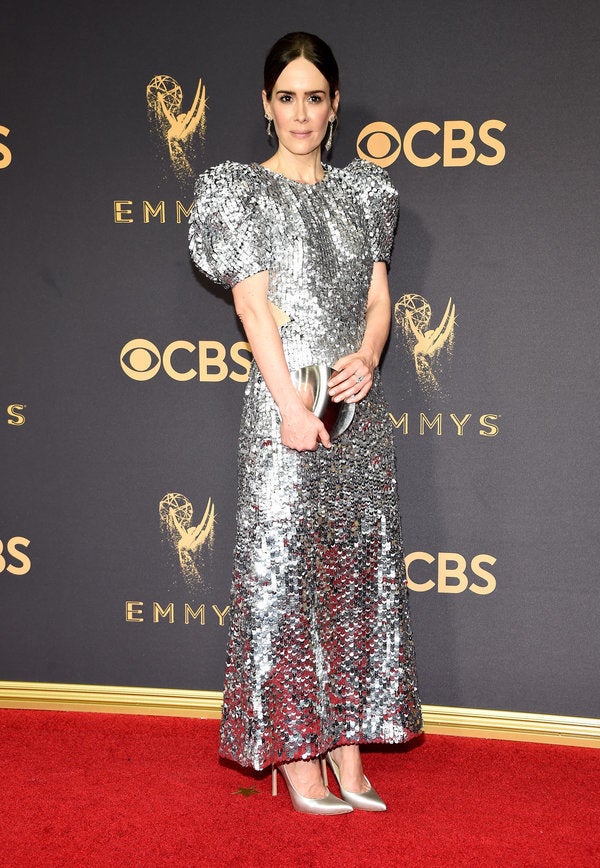 Kevin Mazur via Getty Images
Laverne Cox in Naeem Khan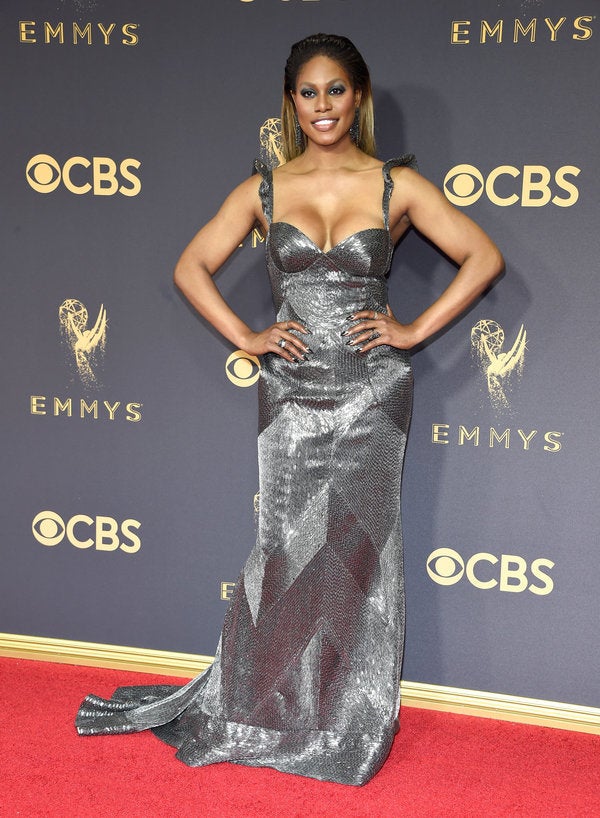 Kevin Mazur via Getty Images
Lea Michele in Elie Saab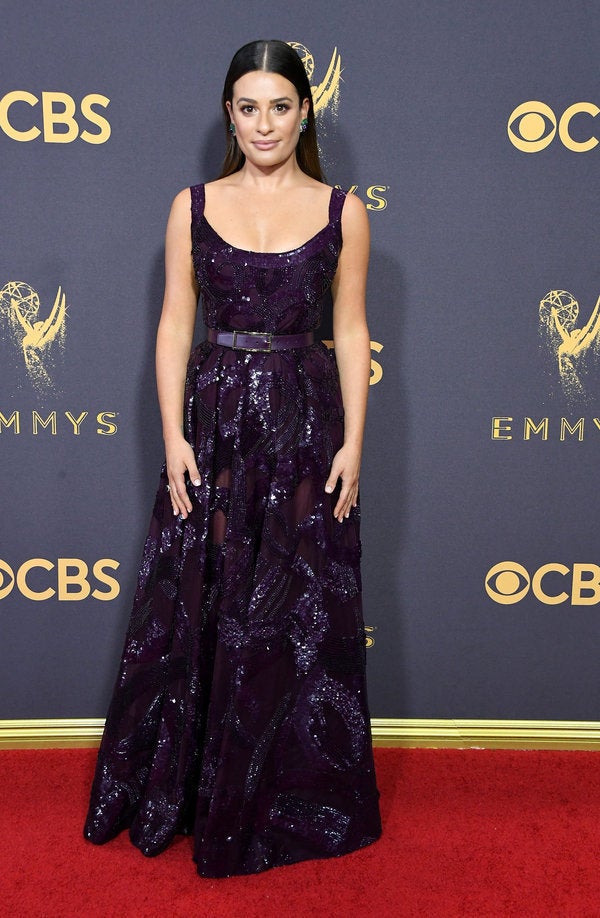 Steve Granitz via Getty Images
Reese Witherspoon in Stella McCartney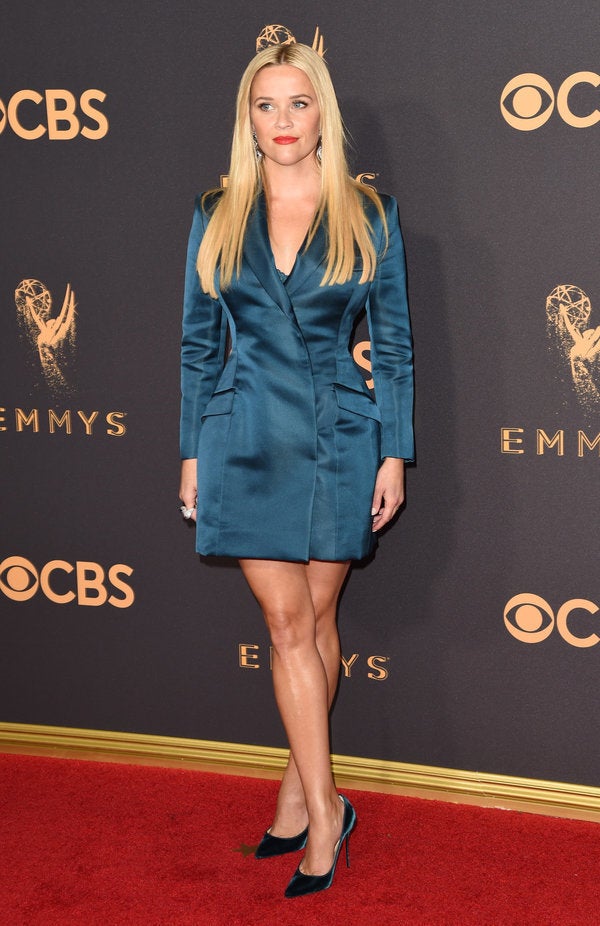 J Merritt via Getty Images
Laura Dern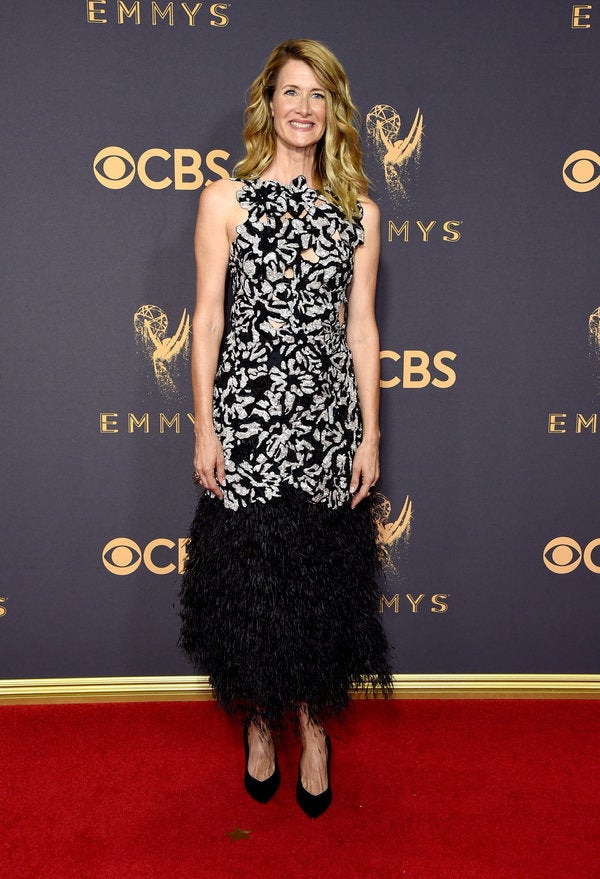 John Shearer via Getty Images
Shailene Woodley in Ralph Lauren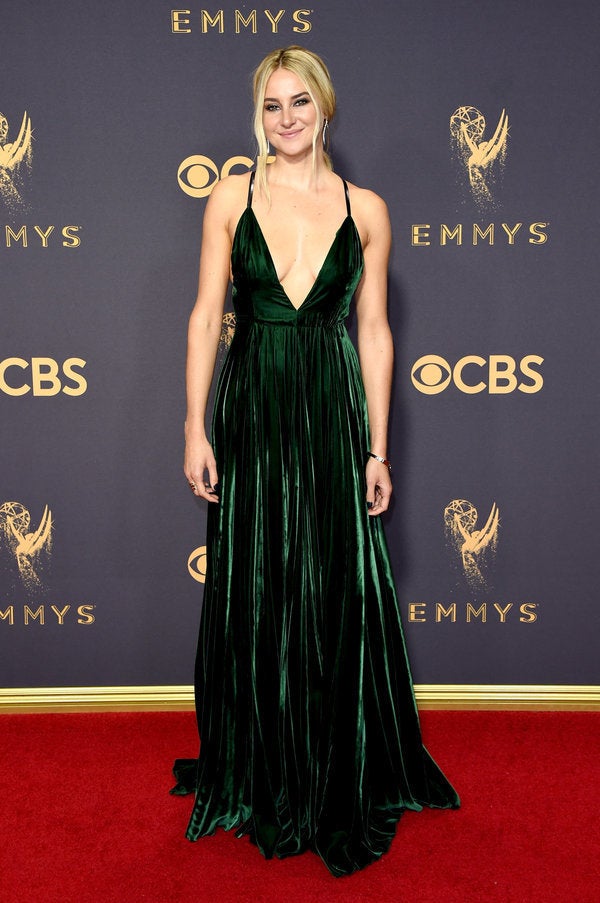 John Shearer via Getty Images
Anna Chlumsky in Sachin and Babi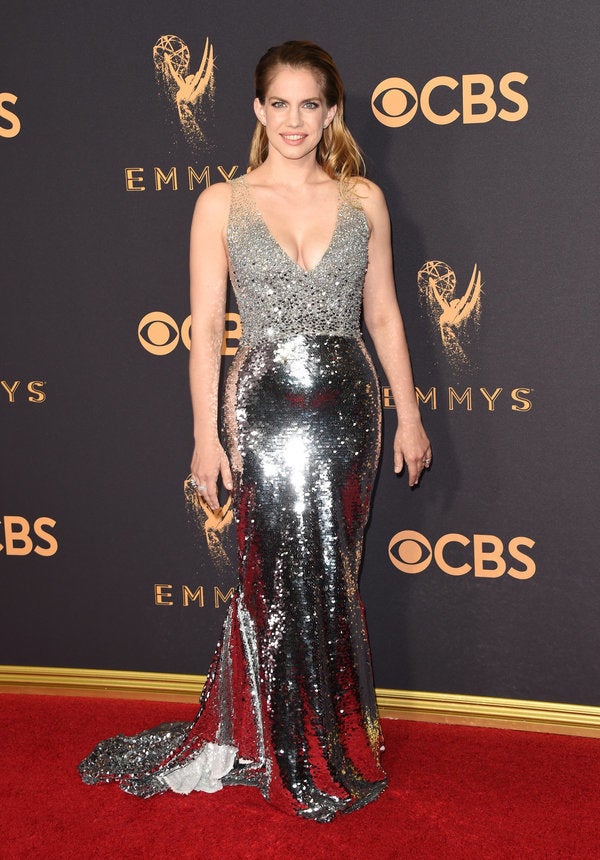 J Merritt via Getty Images
Millie Bobby Brown in Calvin Klein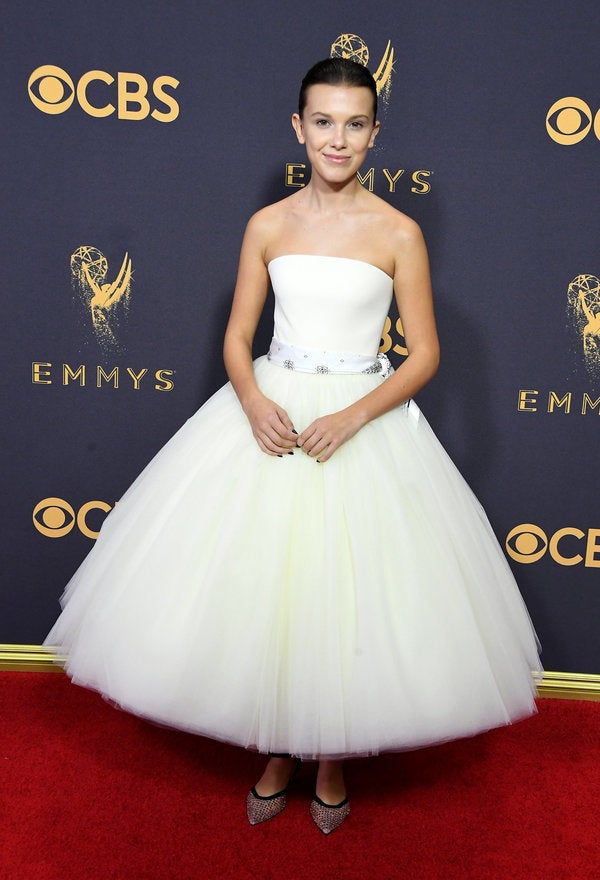 Steve Granitz via Getty Images
Yara Shahidi in Prada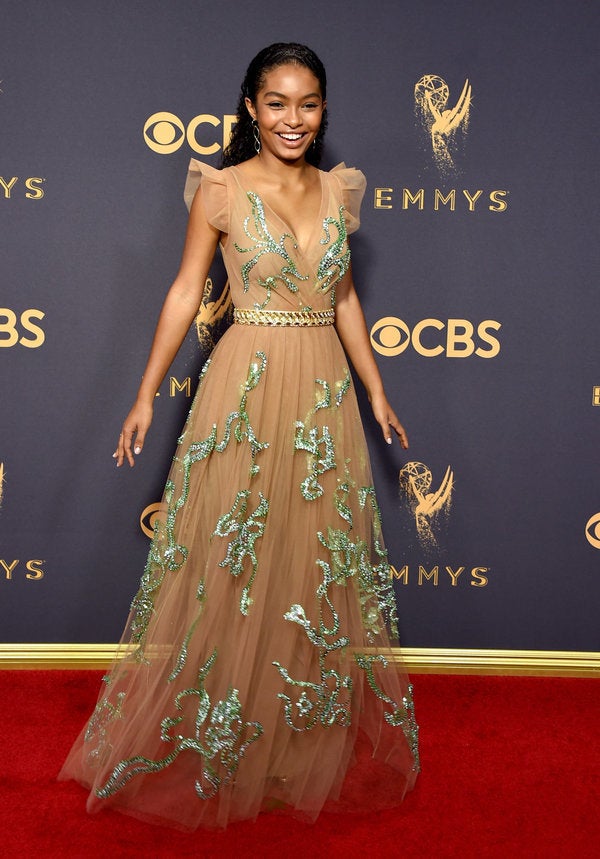 John Shearer via Getty Images
Issa Rae in Vera Wang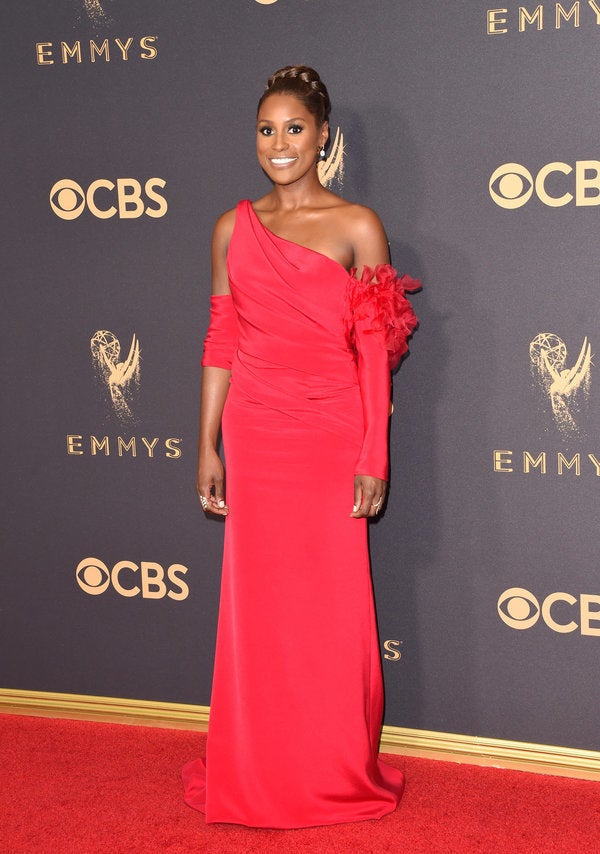 J Merritt via Getty Images
Mandy Moore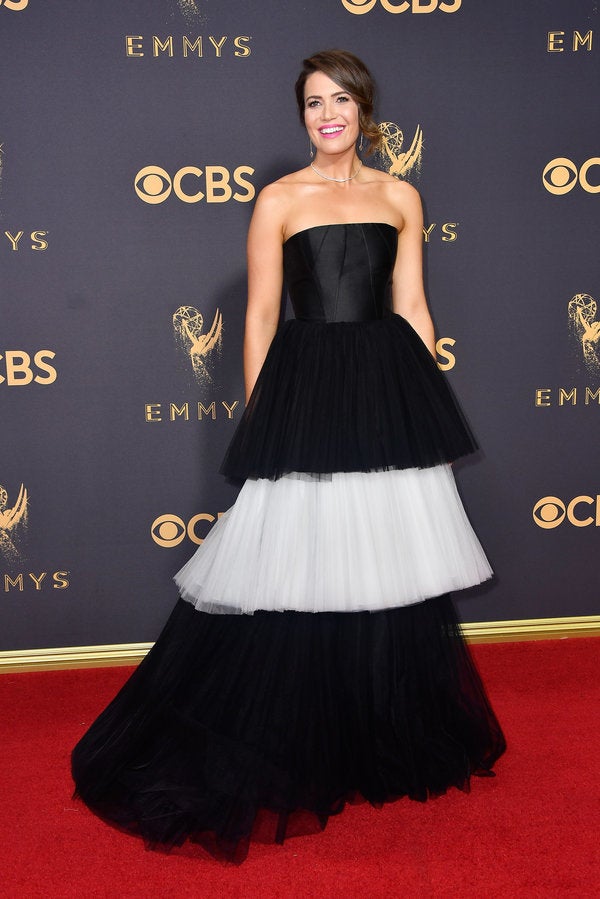 Frazer Harrison via Getty Images
Jessica Lange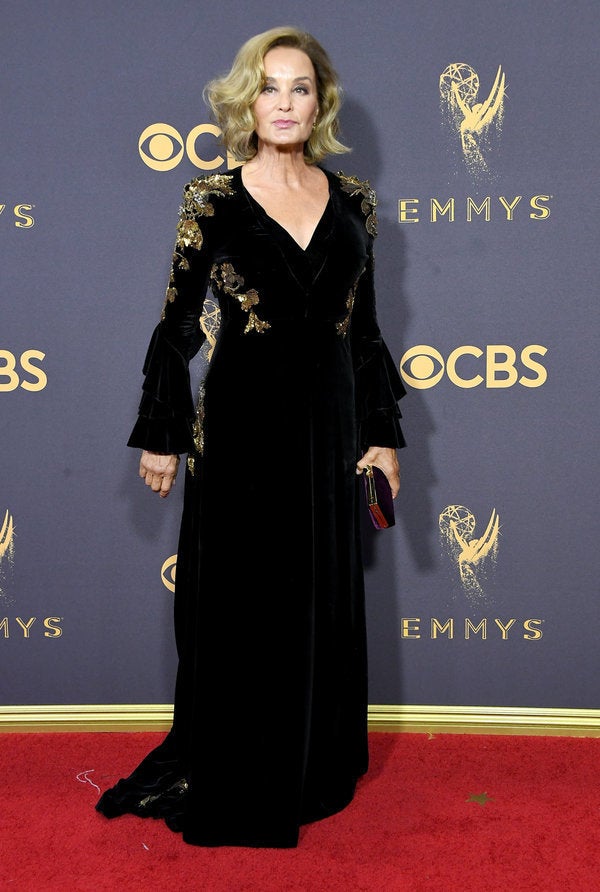 Steve Granitz via Getty Images
Padma Lakshmi in Christian Siriano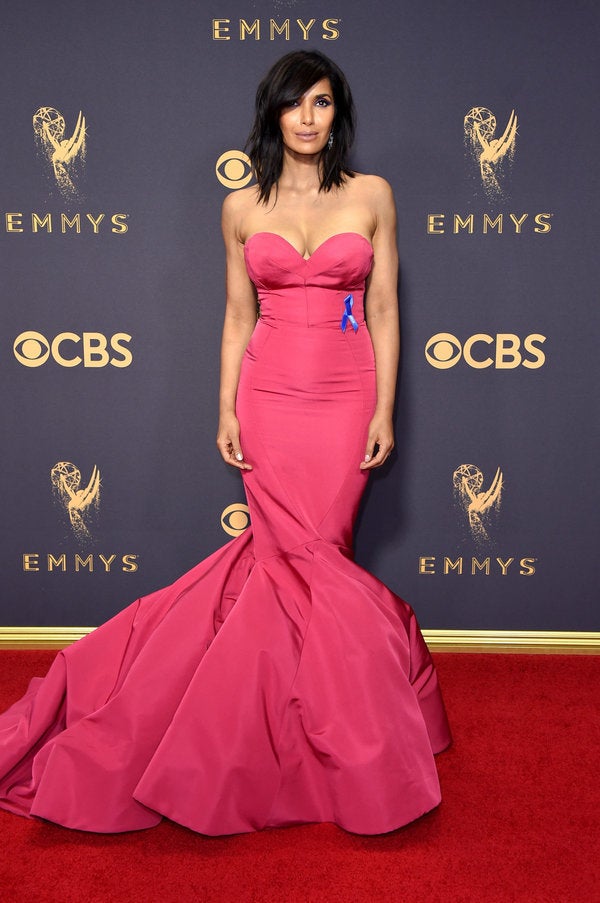 John Shearer via Getty Images
Uzo Aduba in Sally LaPointe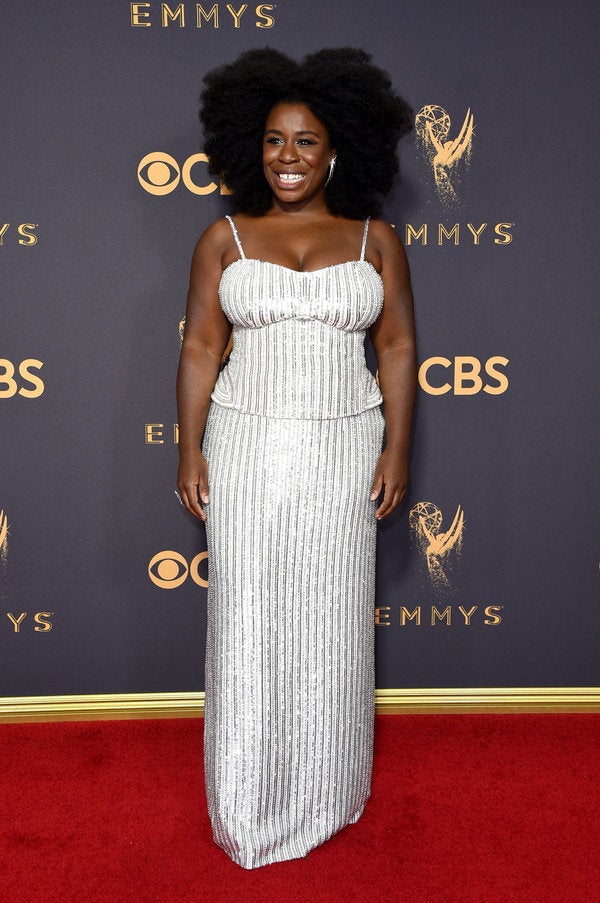 John Shearer via Getty Images
Julianne Hough in Marchesa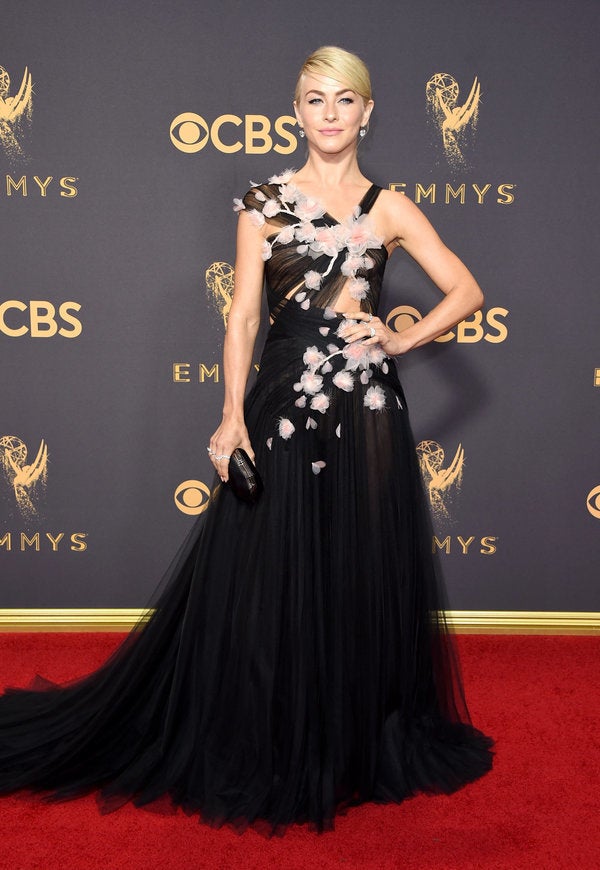 John Shearer via Getty Images
Samantha Bee in Rubin Singer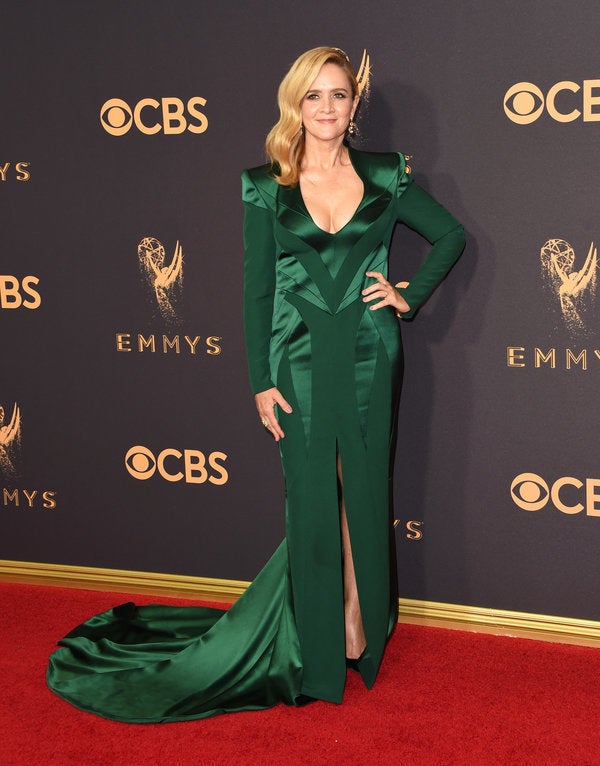 J Merritt via Getty Images
Rashida Jones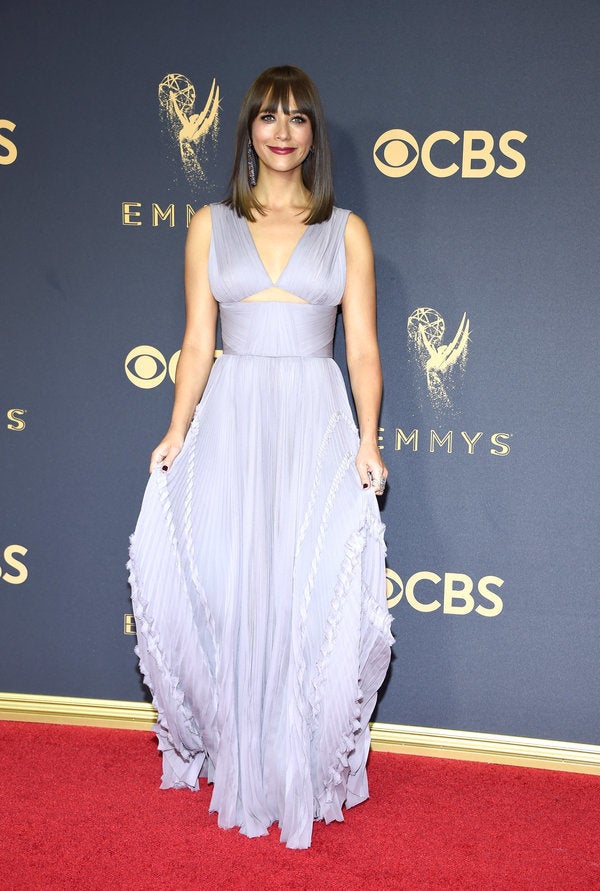 Samantha Bee in Rubin Singer
Kate McKinnon in Narciso Rodriguez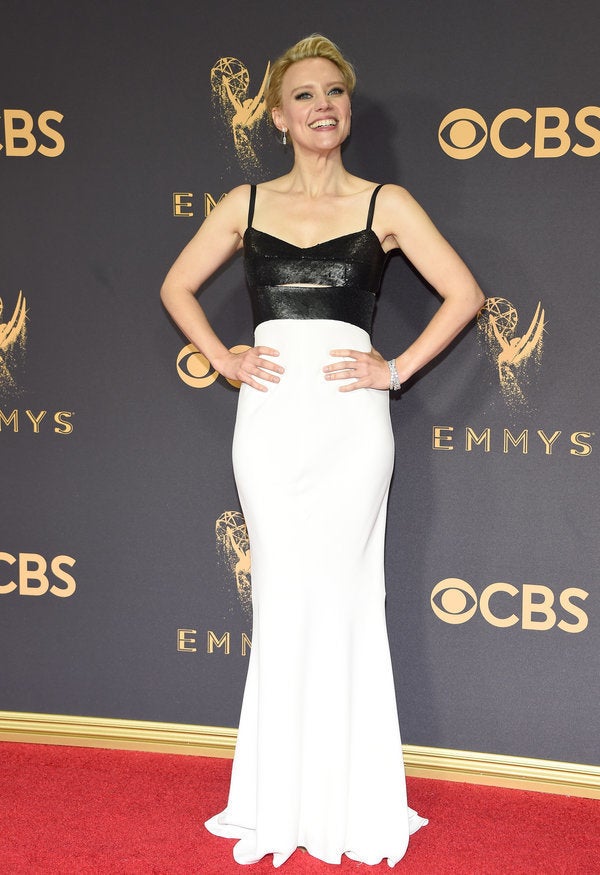 Kevin Mazur via Getty Images
Sofia Vergara and Manolo Gonzalez Vergara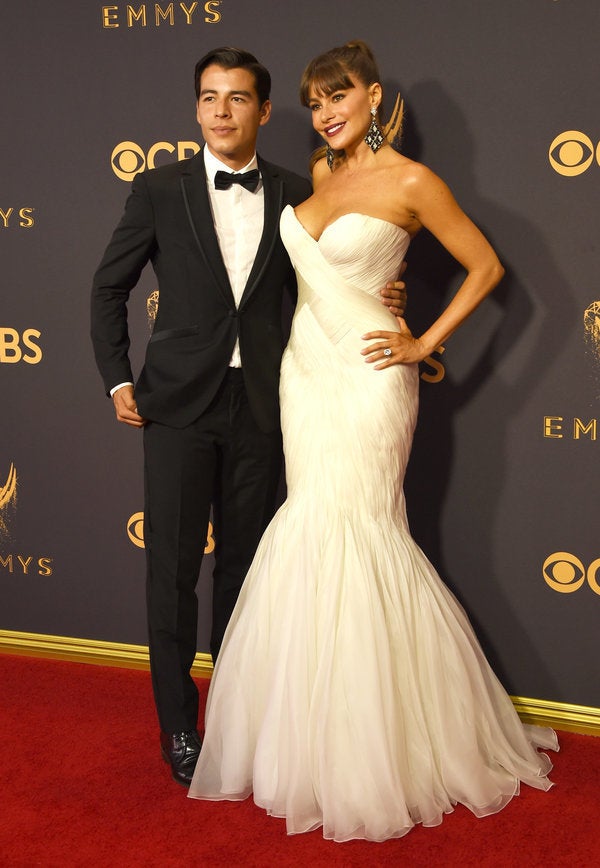 J Merritt via Getty Images
Thandie Newton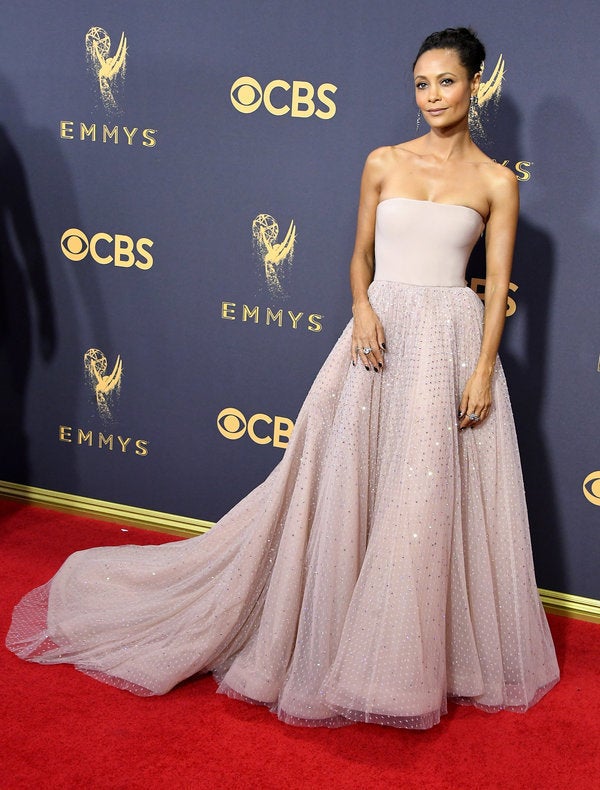 Steve Granitz via Getty Images
Jessica Biel in Ralph and Russo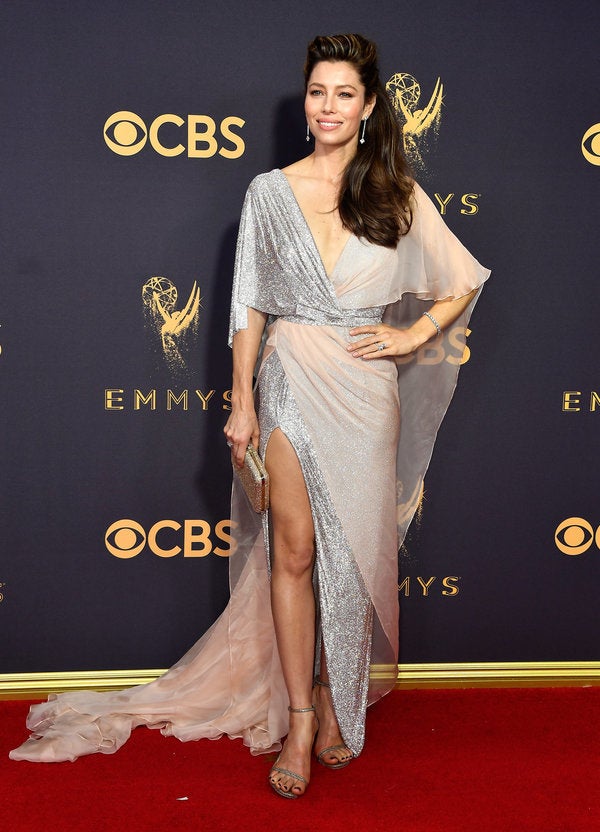 Frazer Harrison via Getty Images
Shannon Purser in Sachin and Babi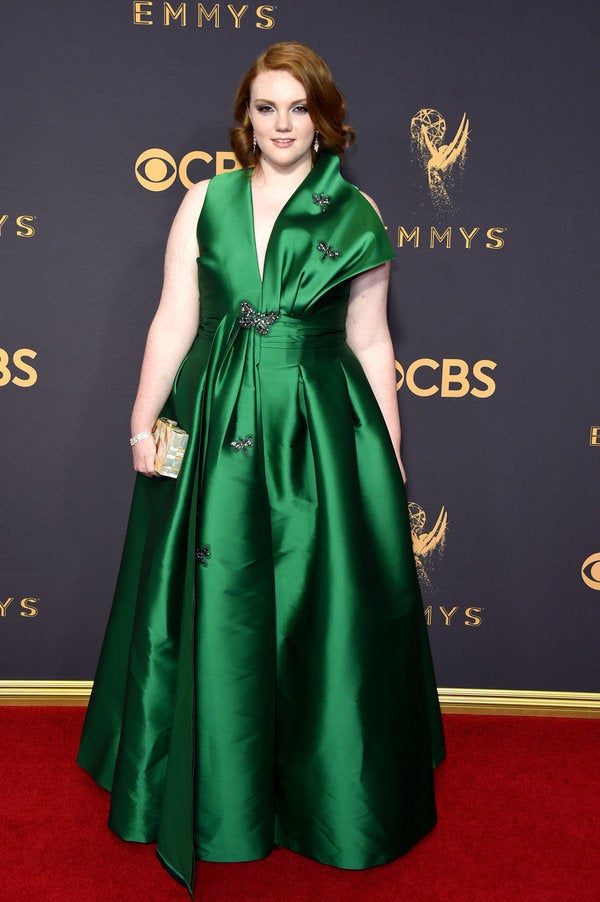 John Shearer via Getty Images
Heidi Klum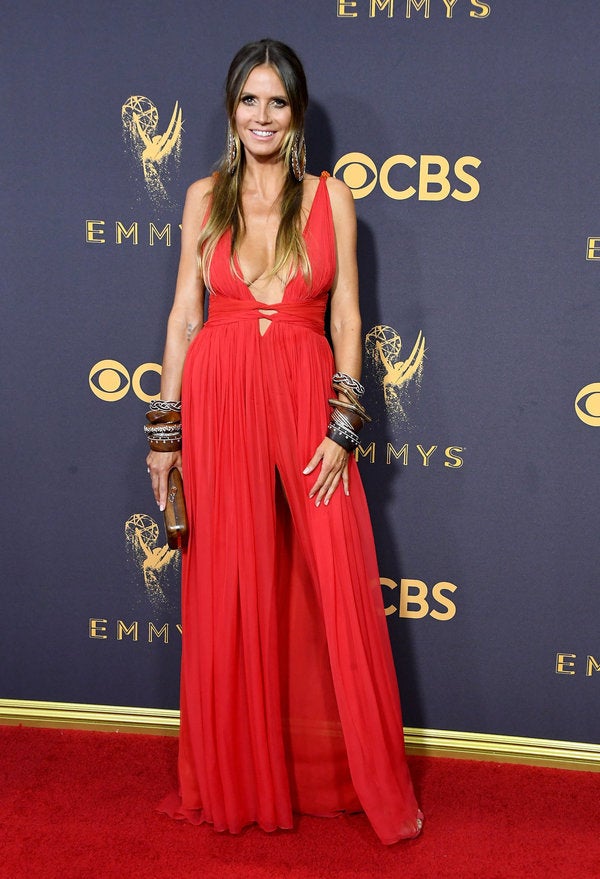 Steve Granitz via Getty Images
Kristin Cavallari in KaufmanFranco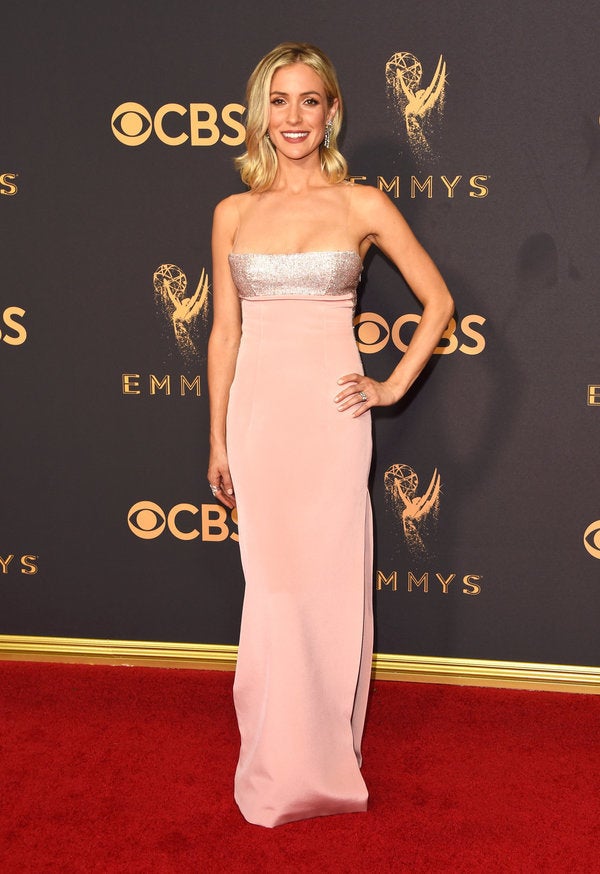 J Merritt via Getty Images
Pete Davidson, Kyle Mooney, Aidy Bryant, Mikey Day and Beck Bennett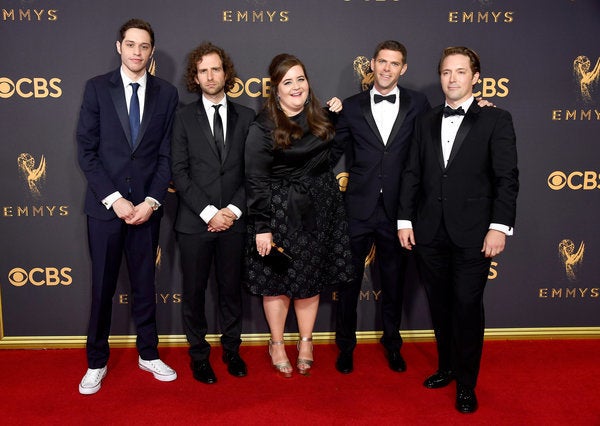 Frazer Harrison via Getty Images
Ariel Winter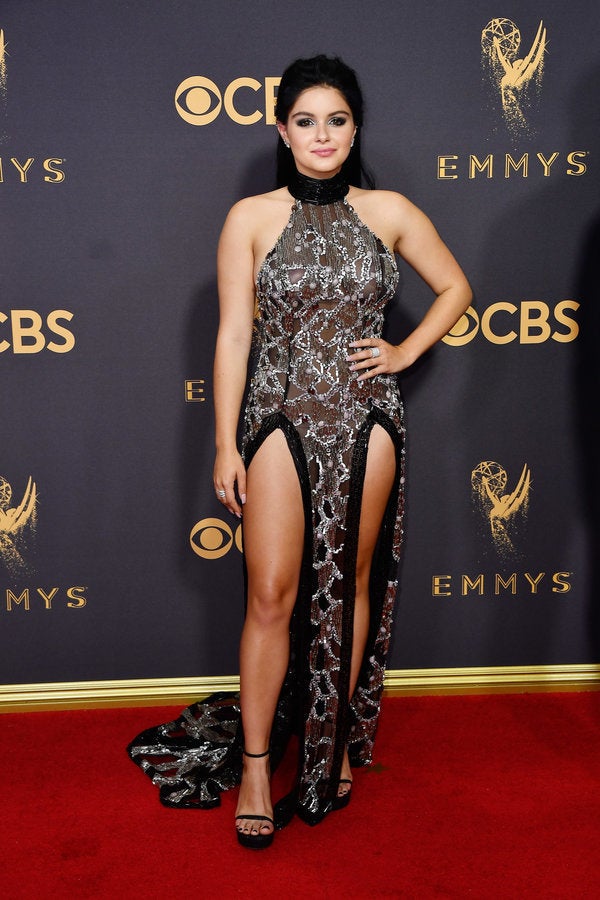 Frazer Harrison via Getty Images
Sarah Hyland in Zac Posen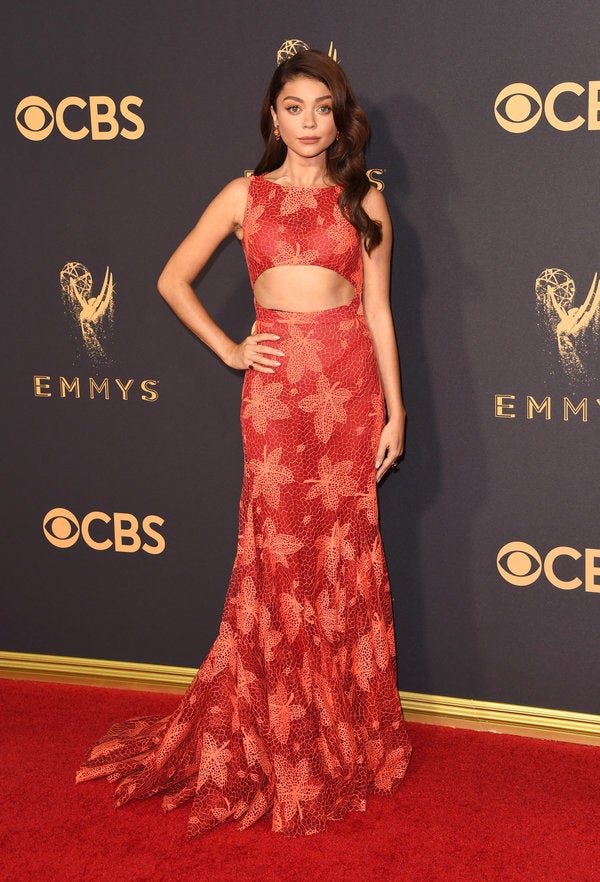 J Merritt via Getty Images
Felicity Huffman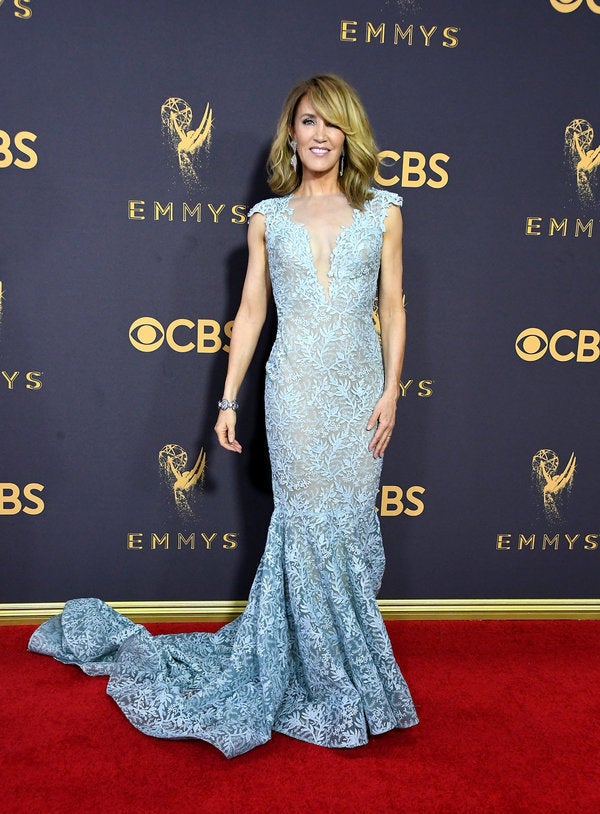 Steve Granitz via Getty Images
Rachel Bloom in Gucci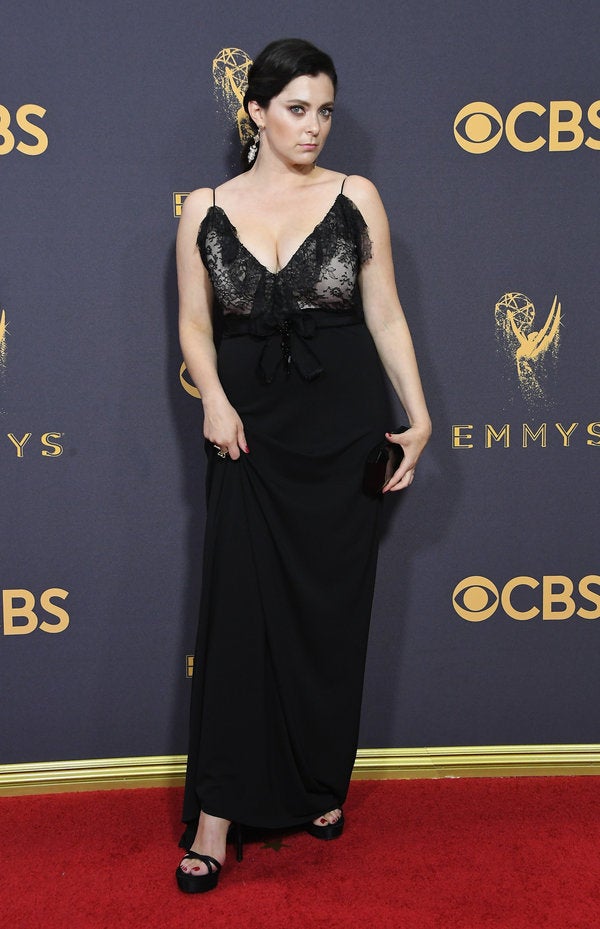 Steve Granitz via Getty Images
Kiernan Shipka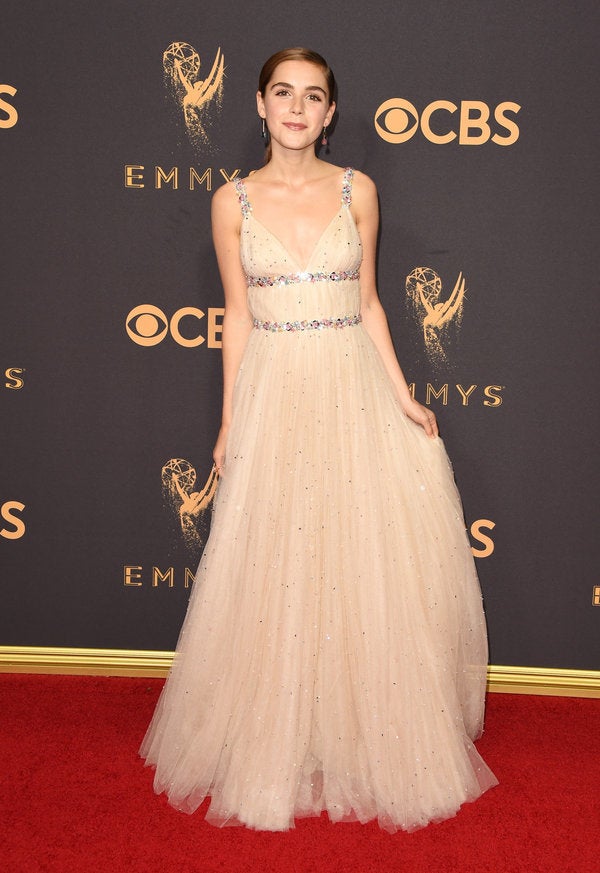 J Merritt via Getty Images
Tessa Thompson in Rosie Assoulin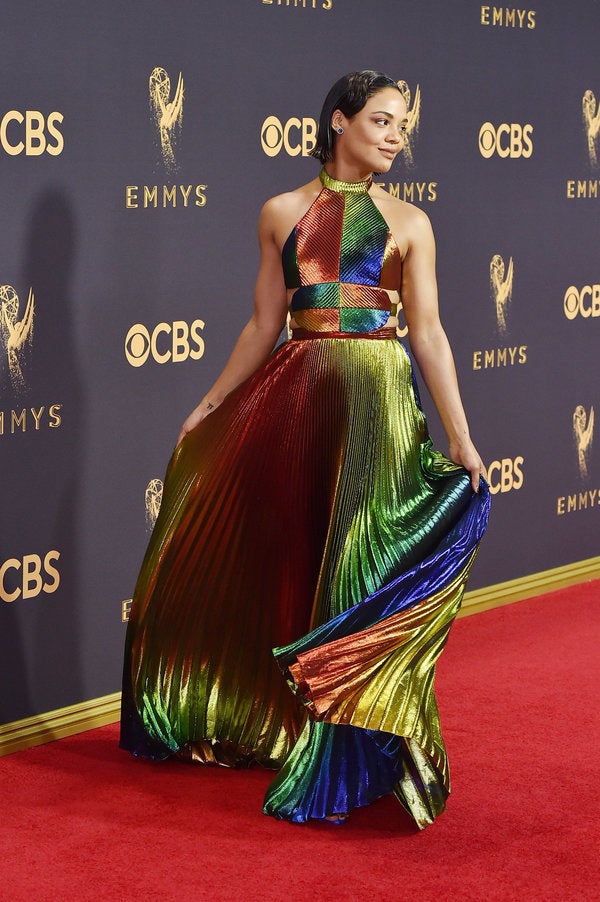 Frazer Harrison via Getty Images
Priyanka Chopra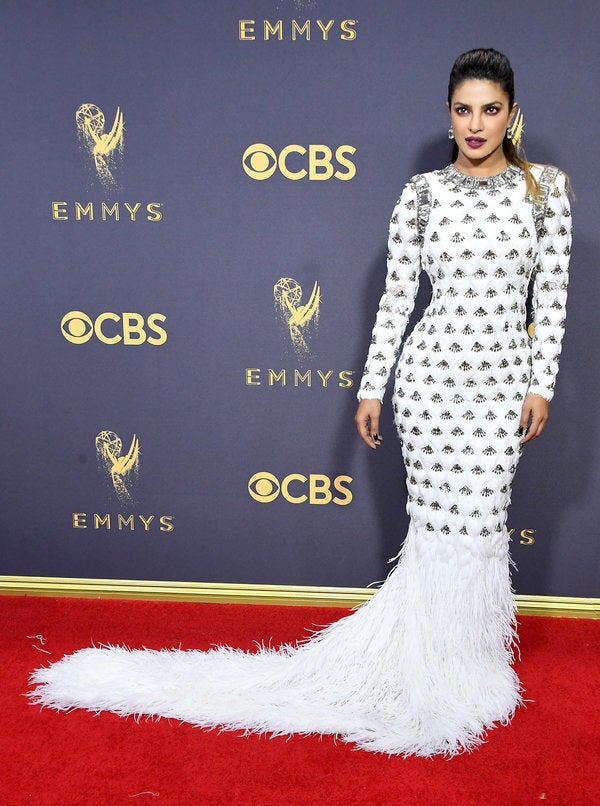 Steve Granitz via Getty Images
Leslie Jones in Christian Siriano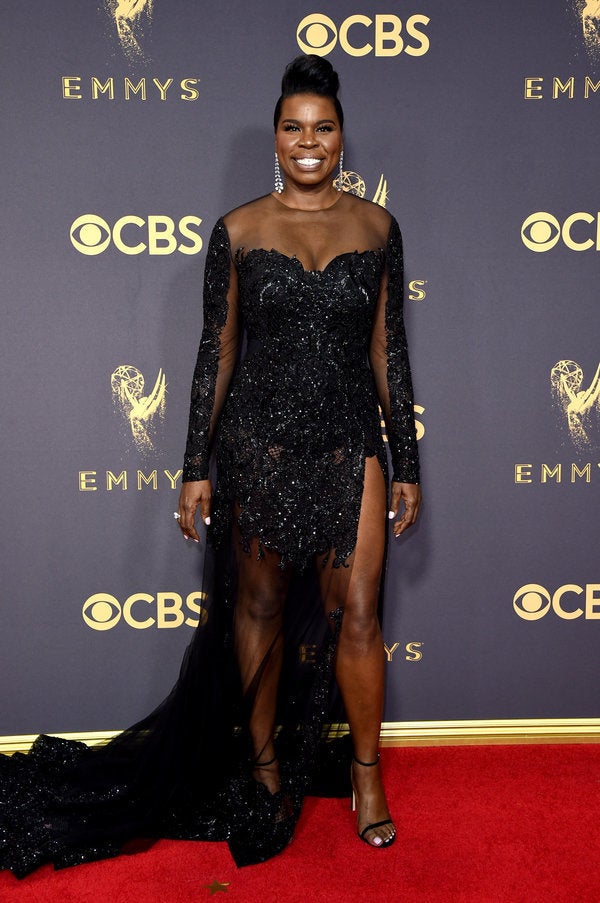 John Shearer via Getty Images
Michelle Pfeiffer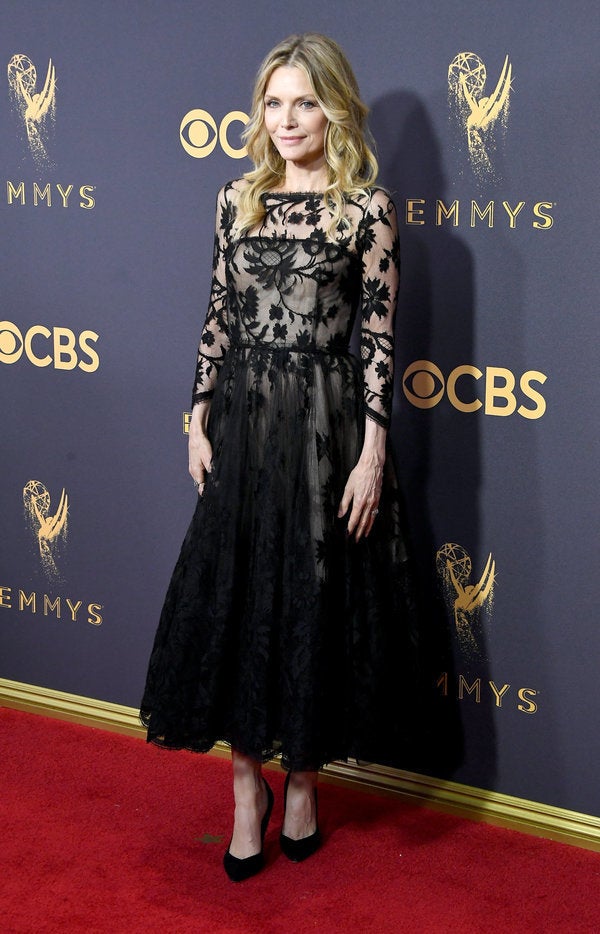 Steve Granitz via Getty Images
Susan Sarandon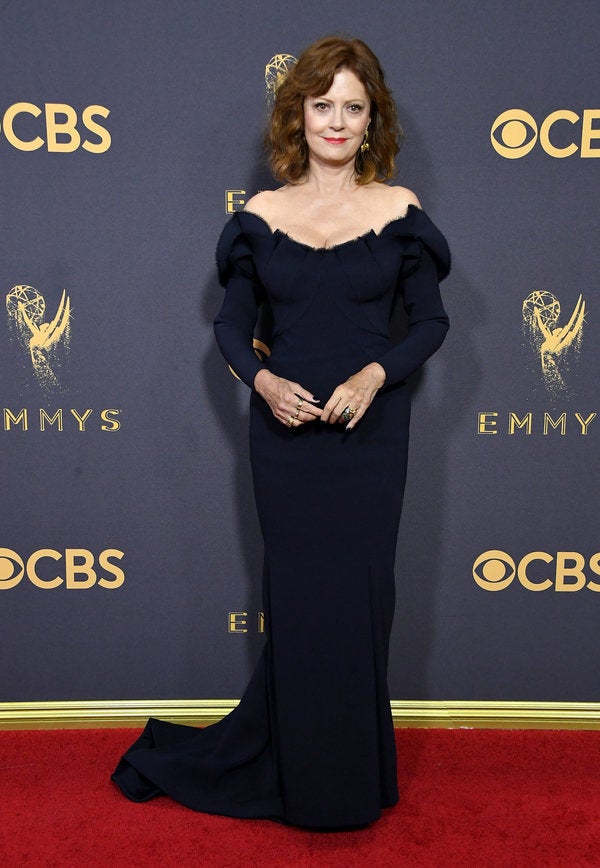 Steve Granitz via Getty Images
Claire Foy in Oscar de la Renta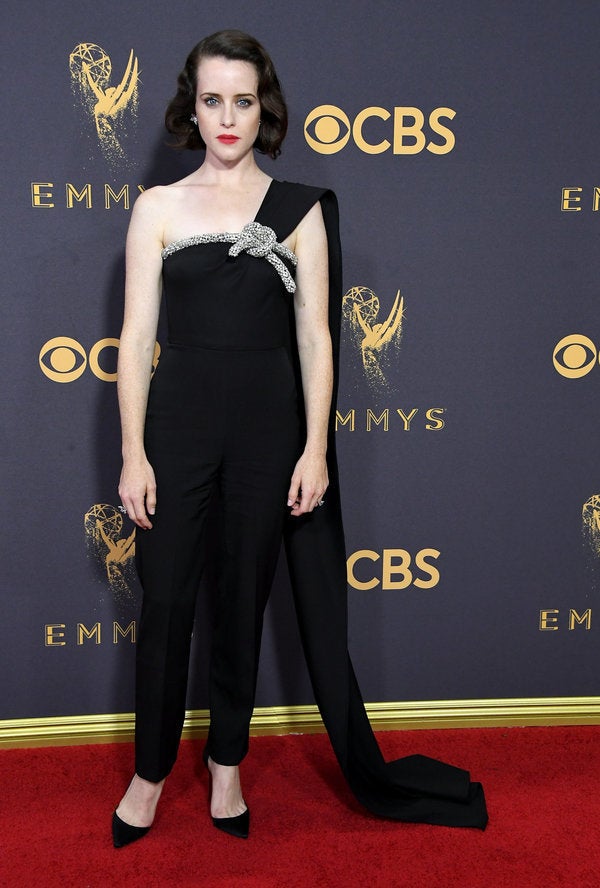 Steve Granitz via Getty Images
Jane Fonda in Brandon Maxwell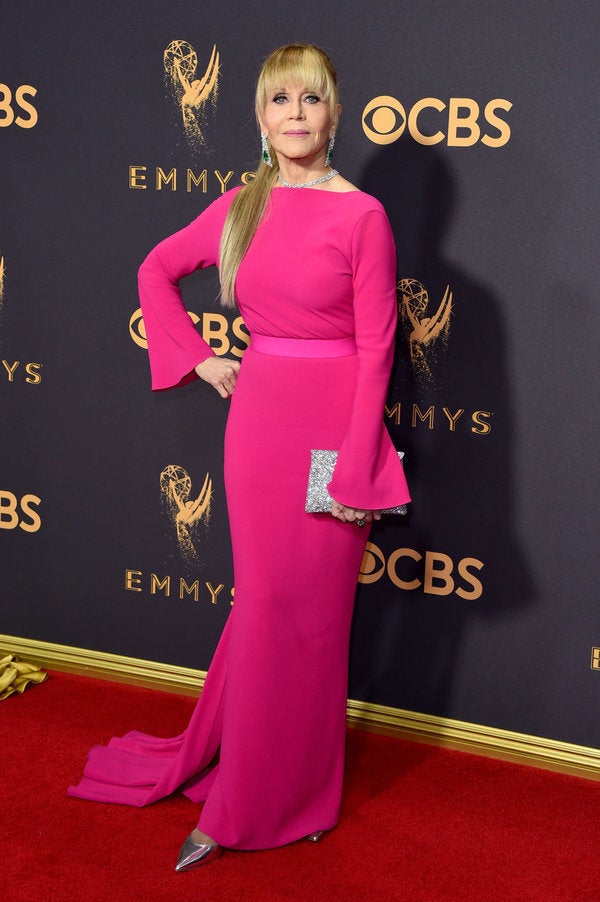 John Shearer via Getty Images
Jane Krakowski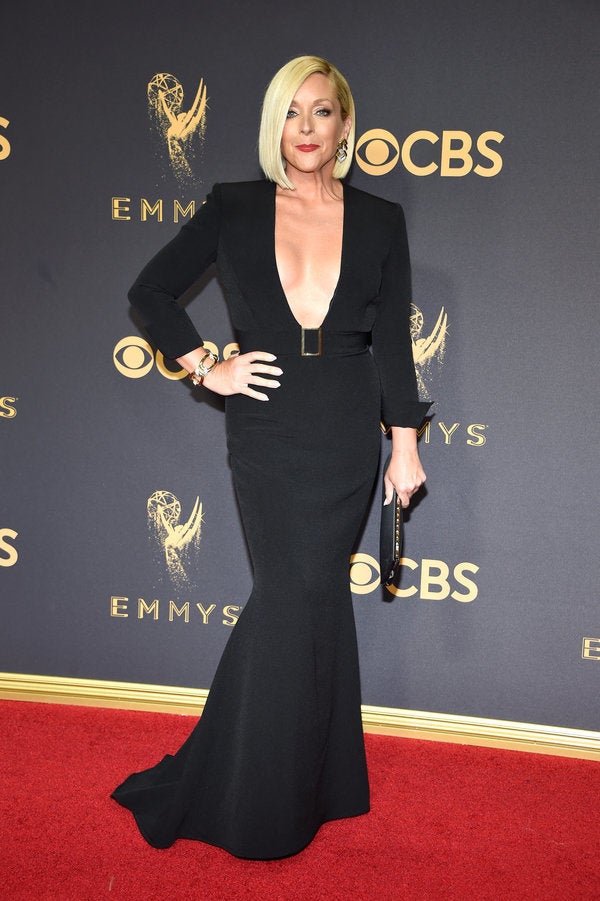 Kevin Mazur via Getty Images
Chrissy Metz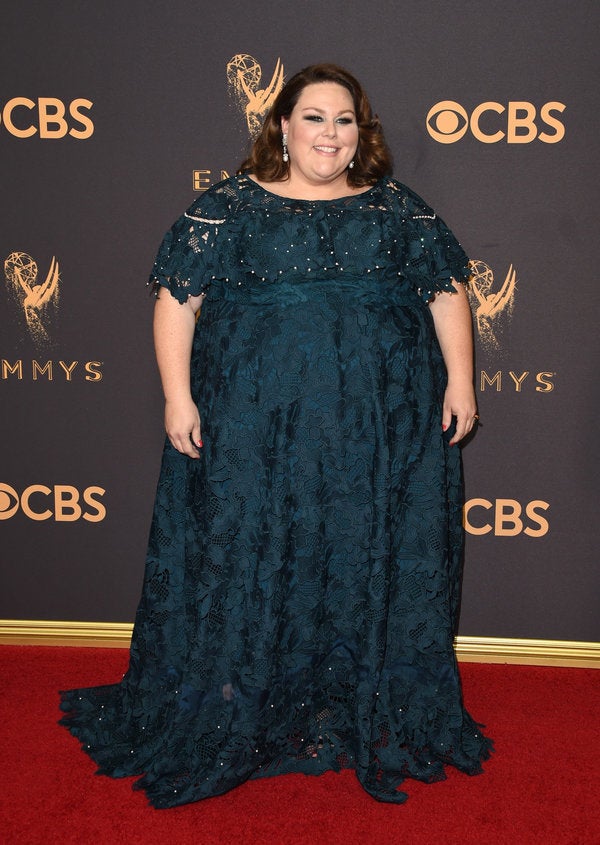 J Merritt via Getty Images
Hilaria Baldwin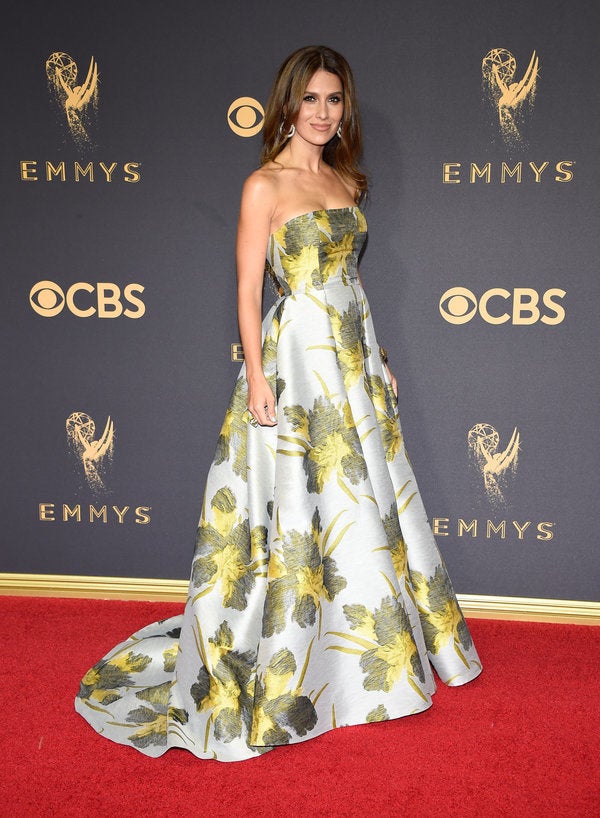 Kevin Mazur via Getty Images
Samira Wiley in Christian Siriano and Lauren Morelli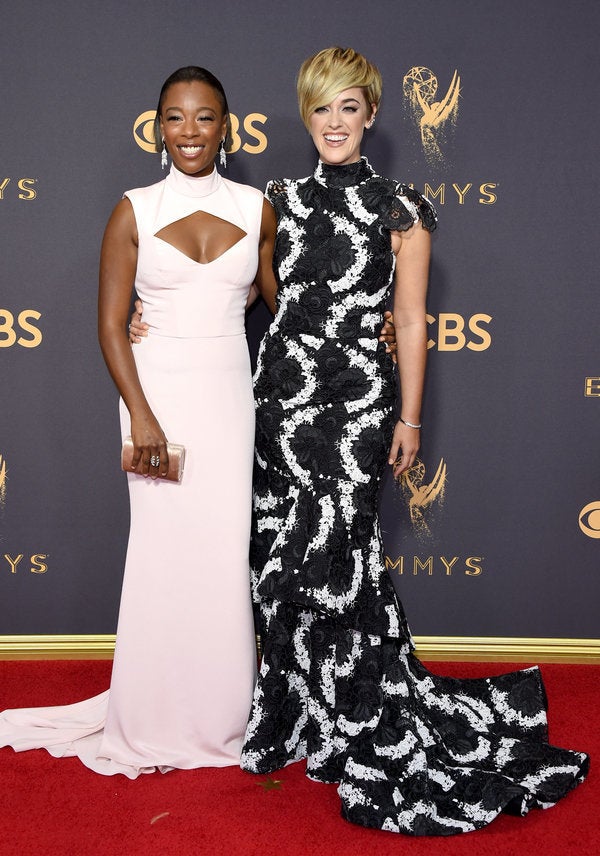 John Shearer via Getty Images
Debra Messing in Romona Keveza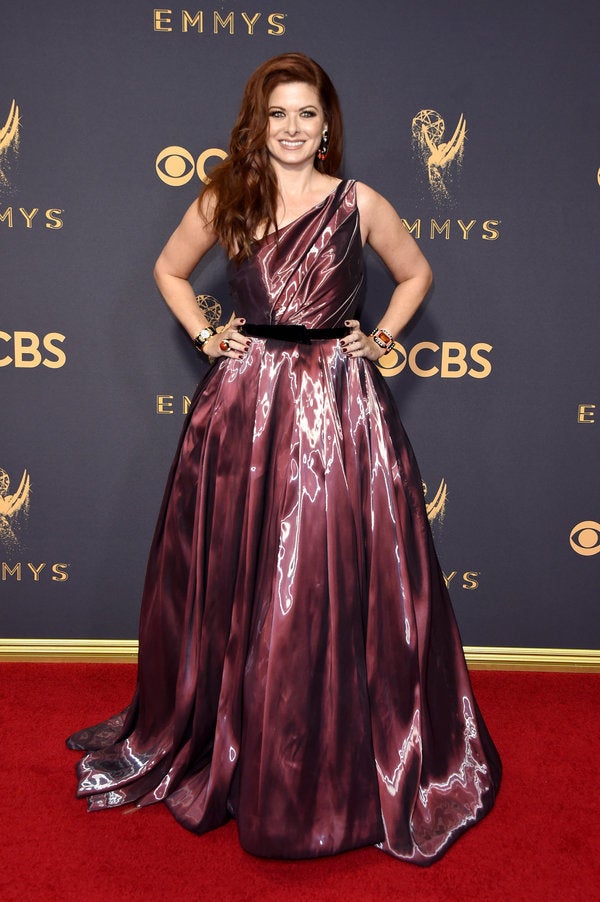 John Shearer via Getty Images