But there is one thing they can't quite articulate.
It might have escaped your notice, but all of the professional emojis – doctor, farmer, scientist and chef - are male.
Whereas women are resigned to the ranks of princess, bride or getting a haircut; but that is all about to change.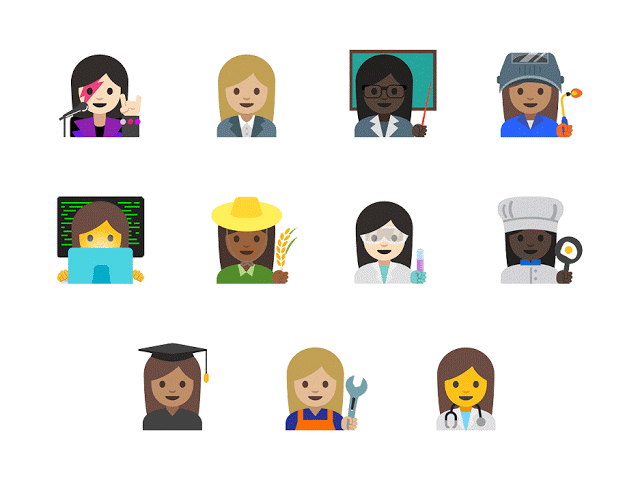 The Unicode Consortium, who are responsible for making iPhone emojis, have announced plans to promote more gender equality by launching a full range of 11 female professional emojis, complete with the variety of skin tones already available.
To avoid the usually lengthy wait time associated with creating new icons, the Unicode Emoji Subcommittee are constructing them from components of existing emojis – similar to the process for adding additional skin tones.
These new developments are based on a proposal from Google back in May to increase gender equality across the board.
Google released a statement saying: "These new emoji are one of several efforts we're making to better represent women in technology, and to connect girls with the education and resources they need to pursue careers in STEM."
Emojis don't solve all the problems of under-representation that are frequently leveled at technology companies – and assumes that gender is binary – but it's a step in the right direction