A sea turtle has been rescued from certain death after tourists dragged it from the ocean and gravely injured it in the noble pursuit of... [what else?] taking selfies.
The female turtle was yanked onto the shores of a beach in southern Beirut, where several people posed for pictures with her, stood on her shell and inexplicably seized the opportunity to repeatedly hit her on the head with sticks.
Luckily, the reptile was plucked to safety and is now being treated with antibiotics as her carers await an x-ray of her skull.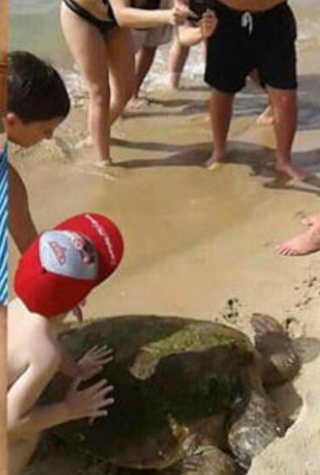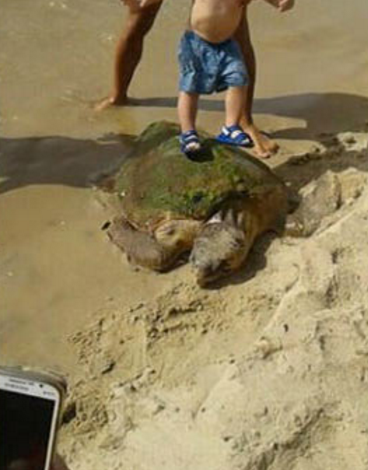 Charity Animals Lebanon is working with the Ministry of Agriculture and Civil Defence: "To make sure this sea turtle does not die from this unnecessary, avoidable and illegal cruelty."
The groups are liasing with experts from the International Zoo Veterinary Group to ensure she gets the appropriate care, following the incident on 16 June – incidentally World Sea Turtle Day.
A statement from Animals Lebanon listed her injuries. It said: "The damage is visible and evident – the blows and trauma she suffered have broken through the top of her head, and water from the sea has reached her sinus cavities. Hopefully the x-rays can rule out further damage and that the blows did not affect deeper in the skull."
According to the World Wildlife Federation (WWF), at least six of the seven species of sea turtle are at risk of extinction.