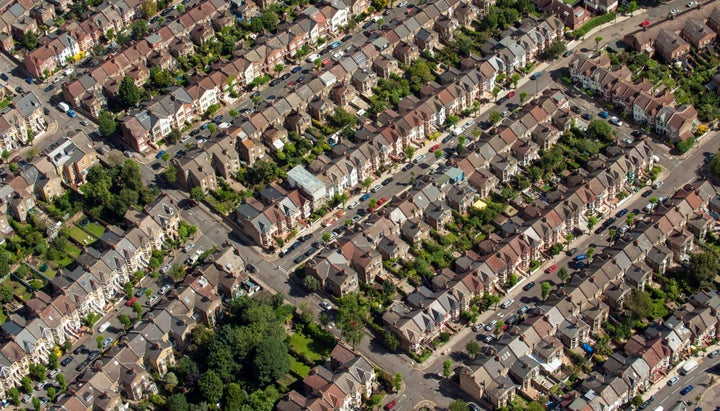 Our cities are amazing places. They are where we work, where we eat, where we meet friends and where, increasingly, we live. In fact, according to United Nations data, over 80% of the UK's population reside in urban areas – and this figure is set to rise to around 90% by 2050. With that in mind, it is essential that our cities work well for all sections of society – but as it stands, they don't.
Whilst the construction industry is coming to terms with what inclusive infrastructure might look like from a perspective of disability, there is a long way to go in rigorously analysing how differential urban experiences, that arise through socially-constructed gender roles, translate into infrastructure requirements.
Cities are predominantly designed and made by men, with the professions that contribute to urban development such as engineering, architecture and planning being male-dominated. In engineering for example, around 90% of the workforce is male and, with only around 12% of current students being female, we're making slow progress in changing this disparity. It's important to highlight this gender gap, because having more women in the sector isn't about ticking a diversity box. It's that being male-dominated means our infrastructure is more likely to serve a masculine view on what constitutes 'good' infrastructure.
The problem is that we all, inherently, design based on our own experiences. To ensure that female experiences are taken into consideration when building infrastructure, we need female representation and input at crucial stages of projects.
A clear example is public toilets. It's a common gripe by women that the line for our loos is always longer than the males. This problem stems from a lack of a gender-lens in design, and is something we should be aiming to address; not just so women can relieve themselves quicker, but so that they have equal access to city services and are more welcome in public spaces.
Women inherently take longer to use toilet facilities; requiring a whole cubicle, needing to undress, change sanitary products and often having the care of children due to an uneven distribution of caring responsibilities. From a design perspective, it is clearly not the case that providing the same amount of space and cubicles constitutes equal service provision.
Inclusivity isn't about designing for equal footage – it's about designing for equal experience. Issues like this might seem benign or unimportant, but they are actually about dignity and freedom within public spaces.
So – how do we solve this gender imbalance and ultimately create inclusive cities?
Last month, I chaired a panel discussion about how we could design inclusive, feminist cities. Hosted by the All Party Parliament Group on Infrastructure and the Institution of Civil Engineers (ICE), we had an incredible panel of people, including Dr Helen Pankhurst, women's rights activist, and Manon Bradley, Development Director at the Major Projects Association. We discussed where the issues lay and started to think of ways we could solve them.
There are two key parts to a solution: we need better representation of women in engineering – and we need for everyone, men and women, to start thinking about designing for an inclusive society.
In the UK Government's Year of Engineering, there has been a huge focus on encouraging young women into STEM subjects, helping them understand the possible career path of an engineer. It's been a great campaign, and I'm looking forward to the future results. But we need to continue this encouragement and work when 2018 ends too.
We should be changing the way we talk about engineering – challenging the stereotypes that still exist. It's not just about men in hard hats and hi-vis, it's about providing people with access to clean water, sanitation, education and healthcare facilities, reducing our global dependency on fossil fuels, which is accelerating climate change, and that will disproportionately impact upon the most vulnerable communities. It's about providing great places for people to live in, to play in, and to succeed in. Engineering should be aspiring to work respectfully and creatively across disciplines, to provide real solutions to real human needs.
Off the back of last month's panel, the ICE will publish a policy paper. I hope the recommendations they make will be taken seriously by not just industry, but the government and policy-makers too. This is about the future of our cities, and we all need to play out part.
Engineering is an exciting and rewarding career, one where we get the opportunity to transform the lives of those around us for the better. Creating cities that make everyone feel included is everyone's business.
This is a feminist issue, but more broadly and most importantly - it's a societal one. Having public spaces that make everyone, regardless of gender, feel welcome and accepted needs to be a priority. Civil engineering has always been an industry that addresses social inequality through the development of new, often radical, infrastructure. This was true for Bazalgette and Brunel, and I argue, that in order to respond to the most pressing challenges of the 21st century, our industry must be able to design for the diversity of people it serves.