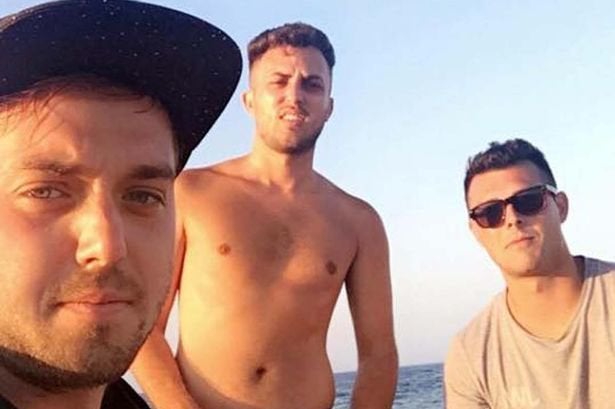 The story of a group of young British clubbers who ended up stranded in Syria has been revealed as an elaborate hoax.
Lewis Ellis, a suspected YouTube prankster, fooled multiple news organisations with his tale of having gone dolphin watching in a boat off the coast of Ayia Napa and accidentally ended up in war-torn Syria.
The 25-year-old from Manchester let slip on his Facebook page that the story had been made-up, writing that he and a group of friends had "just made it up for fun".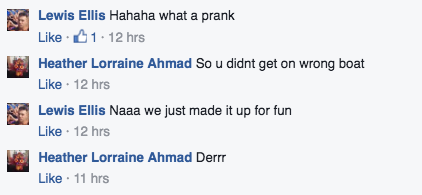 Previous news reports had carried his claims, which said that Russian guards at a military base in Syria confronted Ellis and two of his fellow club-goers when they arrived in the country.
Headlines in the Daily Star, Mirror and Express - and even as far afield as the New Zealand Herald - all treated the story as true.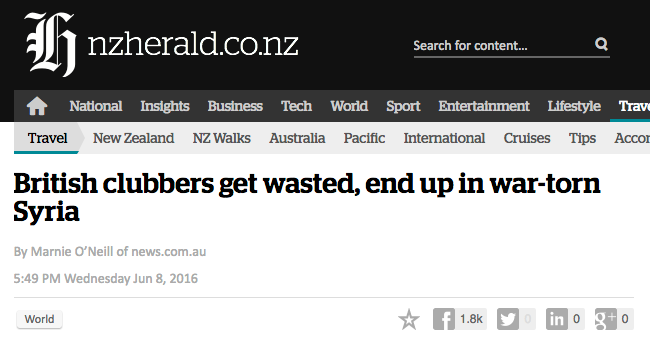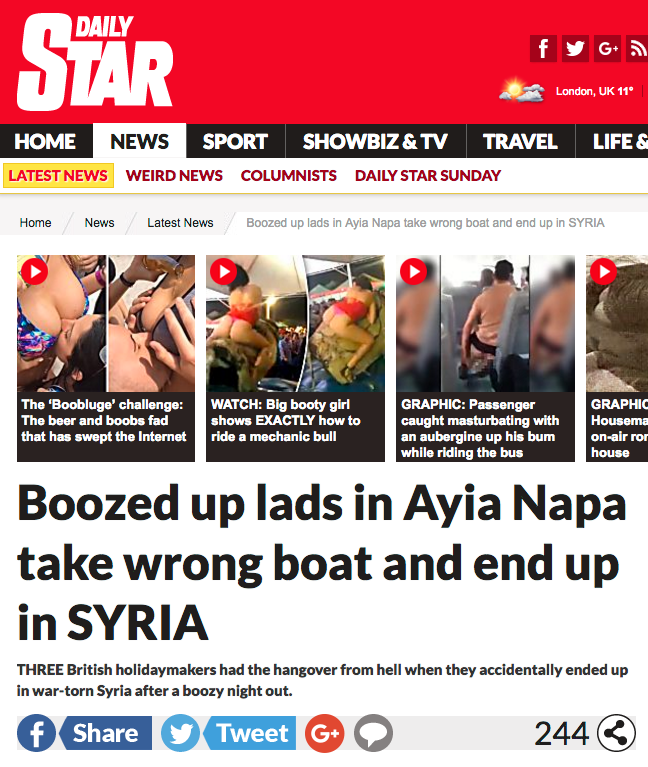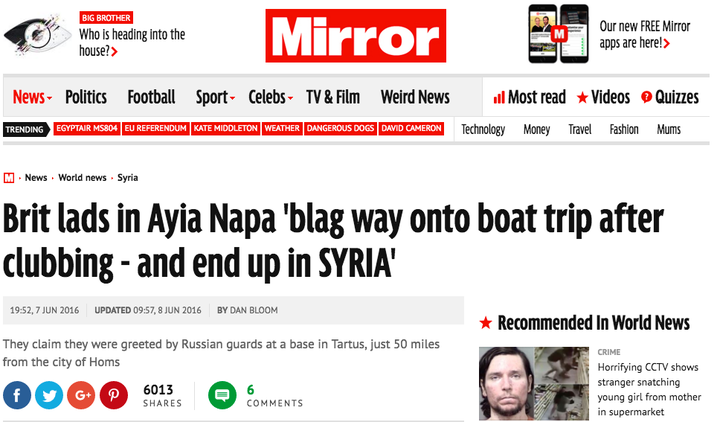 The three friends behind the hoax, who said they were club reps working in the popular Cyprian resort of Ayia Napa, also fooled news outlets with pictures of their escapade.
They send a snapchat with a caption that read: "Tired, hungover, strangest story of my life."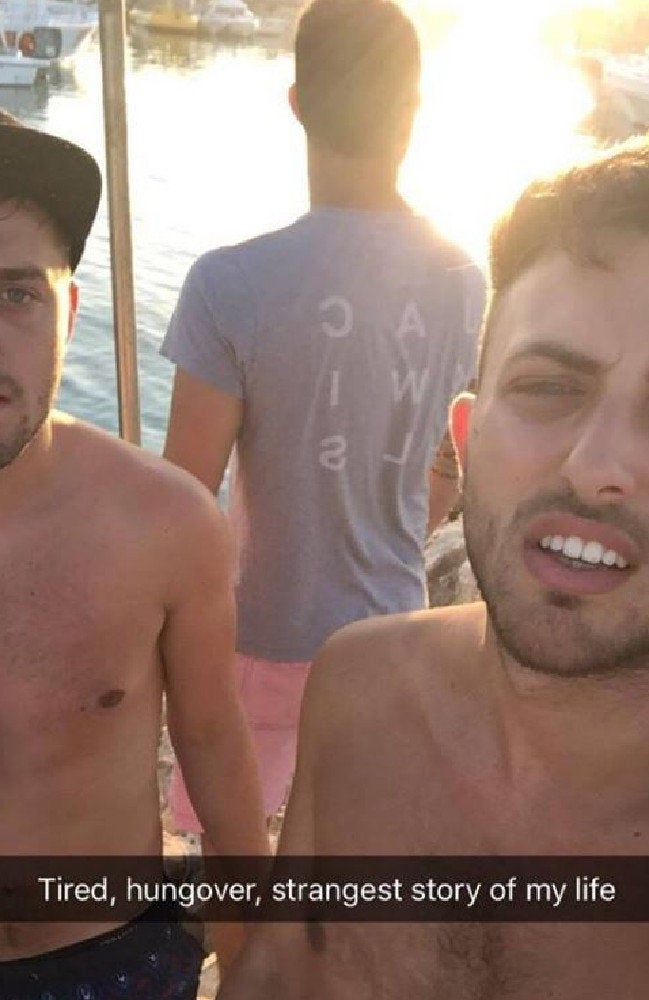 19-year-old Alex McCormick, one of the group, told The LAD Bible before their story was outed as a lie: "So we blagged our way onto this random boat. And we're on there for f***ing hours before we realise that we aren't in Ayia Napa anymore so we start f***ing panicking a bit...
"We ended up in some f***ing place called Tartus or something and literally had no idea where this f**king place was."
Hours after the story was reported, Ellis spoke out saying he had been contacted by news stations, radio shows and journalists.