Eric Bristow has lost his role with Sky Sports after suggesting on Twitter that football abuse victims were "wimps".
A Sky spokesman told the BBC: "He was a contributor to our darts coverage in the past but we will not be using him in the future."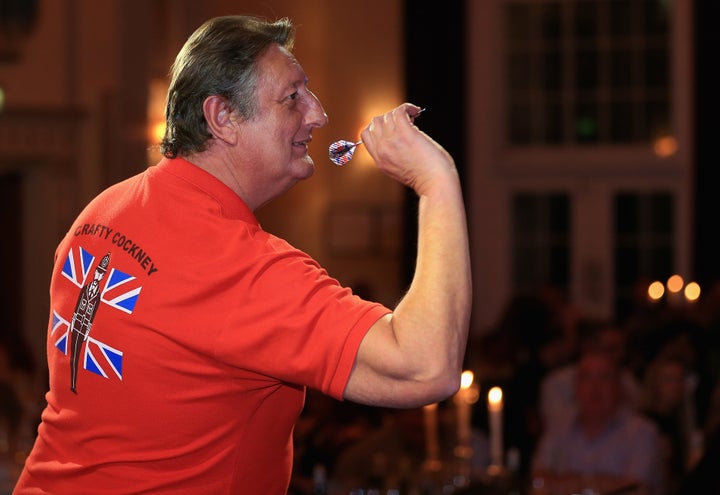 The former darts world champion had suggested the victims should have "sorted out" their abuser when they got older.
He wrote: "Might be a looney but if some football coach was touching me when I was a kid as I got older I would have went back and sorted that poof out."
Bristow, who later corrected the remark saying he meant "paedo", also wrote, "dart players tough guys footballers wimps" and said "I bet the rugby boys are ok, ha, ha." The offending tweets were deleted shortly before midday.
Columnist Owen Jones said Bristow's "toxic tweets matter" as they had the potential to "silence abuse victims".
Andy Woodward became the first to speak out last week about abuse he suffered at the hands of Barry Bennell, a convicted child abuser, a former Crewe Alexandra coach.
Bristow's sacking comes after Bennell was taken to hospital after being found unconscious, in what police called a "fear for welfare" incident.
Bennell worked for Crewe, Manchester City, Stoke and junior teams in north-west England and the Midlands, and abused young boys from the 1970s onwards.
He was jailed for four years for raping a British boy on a 1994 football tour of Florida, and given a nine-year sentence for 23 offences against six boys in England in 1998.
He was jailed for a third time in 2015 after admitting abusing a boy at a 1980 football camp in Macclesfield.