Archie Joe Darby died following the attack on Thursday afternoon and his older brother, 22-month-old Daniel-Jay Darby is being treated in hospital after sustaining "life-changing injuries".
The brothers were rushed to hospital following the incident shortly after 3pm on Thursday in Colchester, Essex.
Their mother, Jade Rogers, was treated for minor injuries.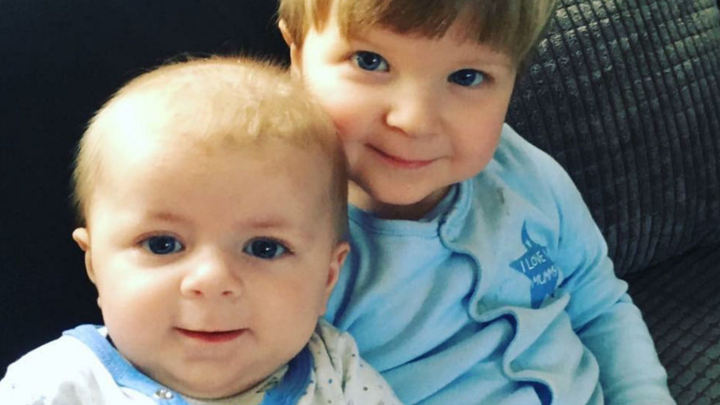 The family reportedly moved into their relative's house last week in order to start a "better life".
The children's parents released a statement following the attack on their "happy little lovable boys".
The statement read: "Our beautiful sons Archie Joe Darby and Daniel-Jay Darby are so, so loved by us all and were such happy little lovable boys.
"It doesn't seem real that our little Archie Bum has gone to heaven and our little Daniel is in intensive care because of a tragic, tragic incident involving a dog attack.
"We have lost our gorgeous little four-month-old baby and our beautiful 22-month-old boy is currently being treated for his injuries.
"Heaven has gained a beautiful little angel and he will be greatly missed by us all and our other little soldier is still fighting strong. Please, please, please can you all respect our privacy at this time."
Police and ambulance crews were called to the junction of Tara Close and Harwich Roads on Thursday where they found the children suffering from bite injuries.
The dog, believed to have been a Staffordshire Bull Terrier, was seized by police and has since been put down.
The attack comes eight weeks after three-year-old Dexter Neal died after being bitten by a American bulldog in Halstead.
Tributes have been left at the scene of the tragic incident and Colchester MP Will Quince expressed his sadness over what had happened.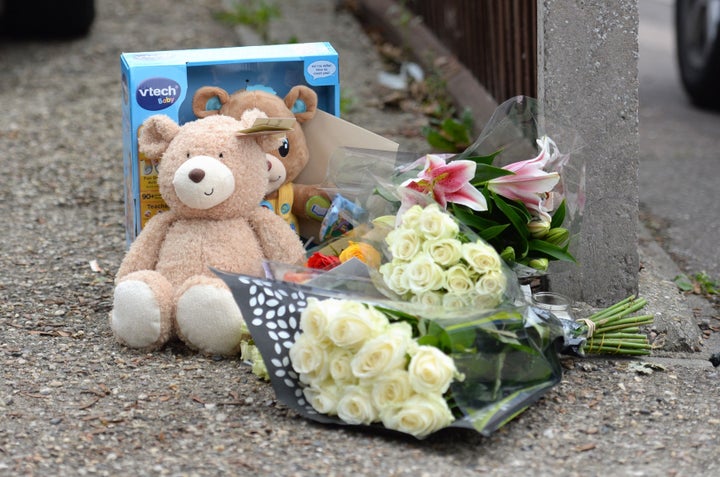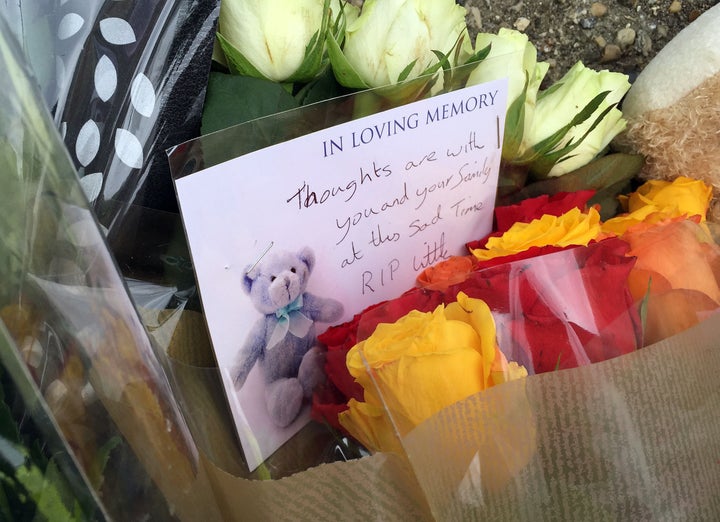 Kennel Club secretary, Caroline Kisko, released a statement on Friday, which read: "Our deepest sympathies go out to the family of the baby that was tragically killed and the child and adult that sustained injuries in this shocking incident."
Kisko said incidents involving dog attacks, should not "focus" on the breed of the animal involved.
She said: "When incidents like this do occur the focus is often wrongly on the breed or crossbreed of dog involved, rather than on the individual dog, and we would stress that any dog is capable of causing injury to a child, just as any dog can be a wonderfully loving pet that never shows any signs of aggression.
"Furthermore speculation on the breed or type of dog involved should always be avoided until the facts are known."
A post-mortem is expected take place next week.
Popular in the Community