Ethan Hawke has the kind of career most actors dream of – instant, straight-out-of-the-box success with 'Dead Poets Society', a meteoric arrival that could have heralded years in the wilderness trying to match it. Instead, he opted to play the long game, stage outings and character turns peppered with roles in 'Reality Bites', 'Boyhood' and the 'Before Sunrise' trilogy all proving his lead male charisma remains intact.
For the latter two, he must give equal credit to his director Richard Linklater. There surely can't be anything like a sequel to 'Boyhood' (11 more years, anyone?), but can we at least hope for a fourth 'Before' outing? Ethan, like a true storyteller, keeps this for last, in the meantime, he's keen to assure me that, despite his good run, he knows as much about failure as anybody, or at least the risk of it.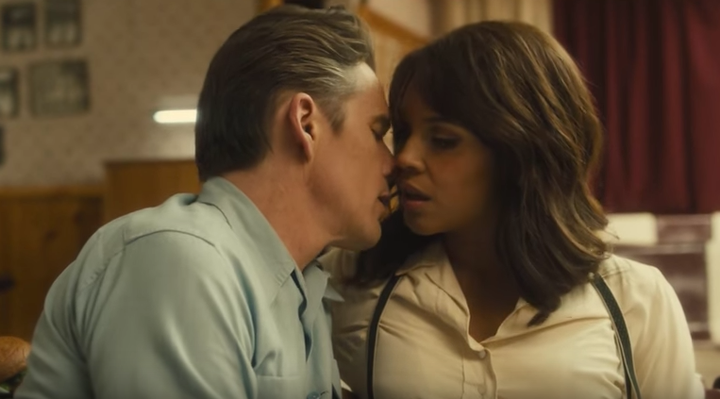 "An artist's livelihood depends on a gift, I can relate to that. None of us are really sure where our talent comes from, or how long we'll get to keep it," he says, sounding relaxed enough about this damning prospect.
Why are we talking about this? Because, finally, Ethan's dream project, to play real-life jazz musician Chet Baker on screen, has come to pass. In 'Born to be Blue', Ethan portrays 'the James Dean of jazz' at a fragile time in his life, scared for his future after succumbing to heroin, and more pointedly, having his teeth knocked out in a fight. A terrible time, then, not that he wasn't asking for it, according to committed fan Ethan.
"He's an enigma, a mysterious question mark," he begins, when asked to explain why he's committed so many years to this mission. "He's so romantic and yet he's destroyed all the relationships he's had. He works hard, has it taken away, has to work hard again.
"Music is so important, we feel things when we relax and dance. It's a language that speaks to us without language," he reflects.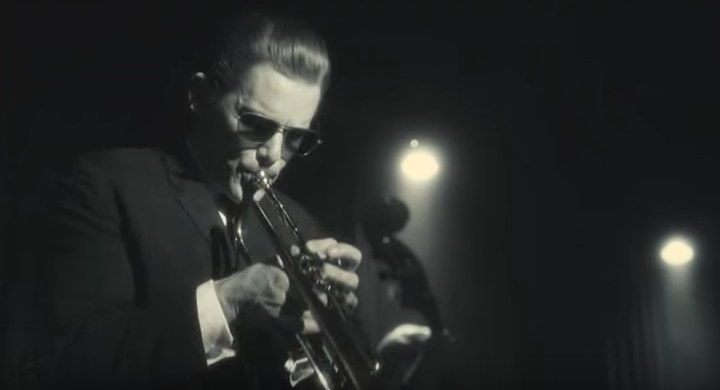 "Most people don't have time for poetry, but we have a need for sentiment and romance. I want to be closer to it, to understand, where does it come from. A bit of insight, into something that feels divine."
As well as the never boring story of a struggling artist, 'Born to be Blue' explores the harsh reality of losing a seemingly magical person down the too mundane rabbit hole of drug addiction, something Ethan can relate to all too well, having lost close friends and professional peers to heroin – his very first co-star and friend was River Phoenix - and understand in himself, even while he counts his blessings to be alive and well, creatively fulfilled and a father.
"We all own the struggle with our own inadequacies, and I can feel the button of self-destruction," he admits. "What saved me? My upbringing, my genetic experiences, I've had the luck to have friends who've gently prodded me in a positive direction down the road, while I've seen talented, lovely people go down the opposite way."
Challenges come in other forms, too. While Ethan's career looks from the outside like a dream exercise in creative satisfaction while the bank balance somehow takes care of it self, he assures me it's a tightrope act he is still mastering.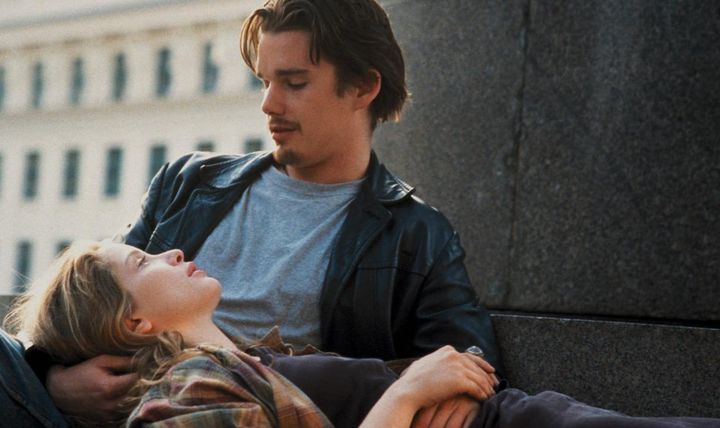 "If you don't make someone some money, it's all over," he chuckles. "It's about trying to keep a balance. I love a good superhero film. If asked, I'd admire my profession enough to make a good one, but am I interested?" He repeats, "It's all about balance."
After four Oscar nominations and a career-defining turn in 'Boyhood' and 'Before Sunrise' and its companions, is there anything left to prove?
"I could say something about wanting my career to look like a meaningful, substantive arc, but hey, I guess we're all just playing the long game."
Ethan Hawke can say this with more credibility than most, with his career-defining turn in 'Boyhood' and the three films in the 'Before Sunrise' trilogy catching the same characters, played by himself and Julie Delpy, aging on screen as the actors are in real life. If 'Boyhood 2' can't, and should not, ever happen, might we meet Jesse and Celine again for one more turn – 'Before Dawn' perhaps?
Ethan immediately throws it back. "Well, how do you feel about those characters?"
Not used to an actor caring for someone else's opinion, I hesitate before opting to be honest.
"Well, they're more interesting than many people we meet in real life, so I like to think we'll meet them again and learn some more…"
Ethan sighs, I can almost hear him rubbing his chin. Then finally, "Well, I would be minded to agree."
Is that a yes? Let's cross everything. And in the meantime, go and see 'Born to be Blue'. He's fantastic in it.
'Born to be Blue' is in UK cinemas now. Watch the trailer below…