A kind-hearted pilot has been praised for halting a takeoff from Manchester Airport to allow an elderly couple off the flight to attend their dying grandson's bedside.
The couple were on board an Etihad Airways flight to Australia via Abu Dhabi when they received a text message saying he was in intensive care, the Manchester Evening News reports.
After they alerted the crew, the pilot made the decision to return the aircraft to the boarding gate, allowing them to disembark and retrieve their luggage.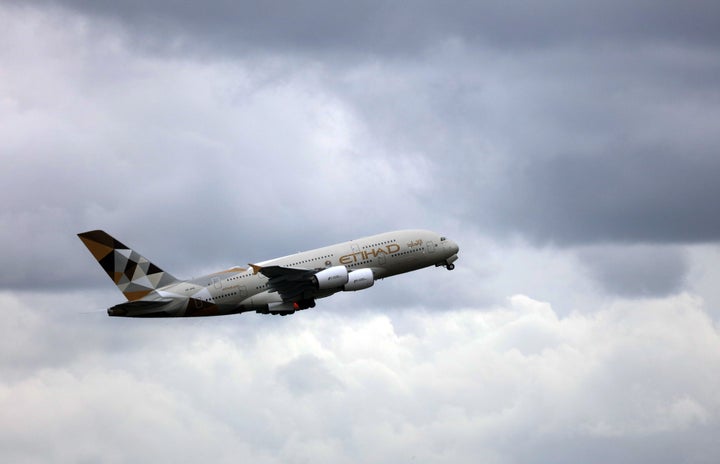 The unnamed couple were able to reach their grandson in hospital and say goodbye before he died the next day.
Their travel agent Becky Stephenson wrote on the Travel Gossip Facebook page: "I only heard about what happened this week because I was away on an educational.
"I sent a message to Etihad's sales manager to praise the staff and popped what had happened on Travel Gossip [a Facebook page] but I had no idea it would get so many likes and comments."
She added: "Every little thing you could think of, they took care of. Sadly my customers' grandson passed away the day after but had they not been allowed off the flight and had to fly back from Abu Dhabi they may not have made it to his bedside."
Social media commenters have described the pilot and crew as "caring", "fantastic" and "doing what few others would."
Etihad has said the customers can re-use the tickets for a future trip.