England fans chanted "fuck off Europe, we're all voting out" between violent clashes with police as the European Championship got underway.
Bare-chested fans also sang songs about the IRA and German bombers being shot down as violence first broke out at around 6.20pm French time outside the Queen Victoria pub in the Old Port district of Marseille.
Shortly after the final whistle of the France-Romania game, which France won 2-1, hundreds of England fans were surrounded by dozens of riot police in one of a series of tense standoffs, according to the Associated Press.
Fist fights broke out between English, French and Russian-speaking men, and one man was thrown into the harbour after he was beaten to the ground by local fans, the Press Association reported.
Disturbing footage of the ugly scenes showed English fans pelting objects into the street, showering the police with bottles and throwing chairs out of cafes.
Flares were also lit as officers deployed tear gas in an effort to disperse the troublemakers throughout the day.
Police later charged at fans as bottles were thrown.
Story continues below images...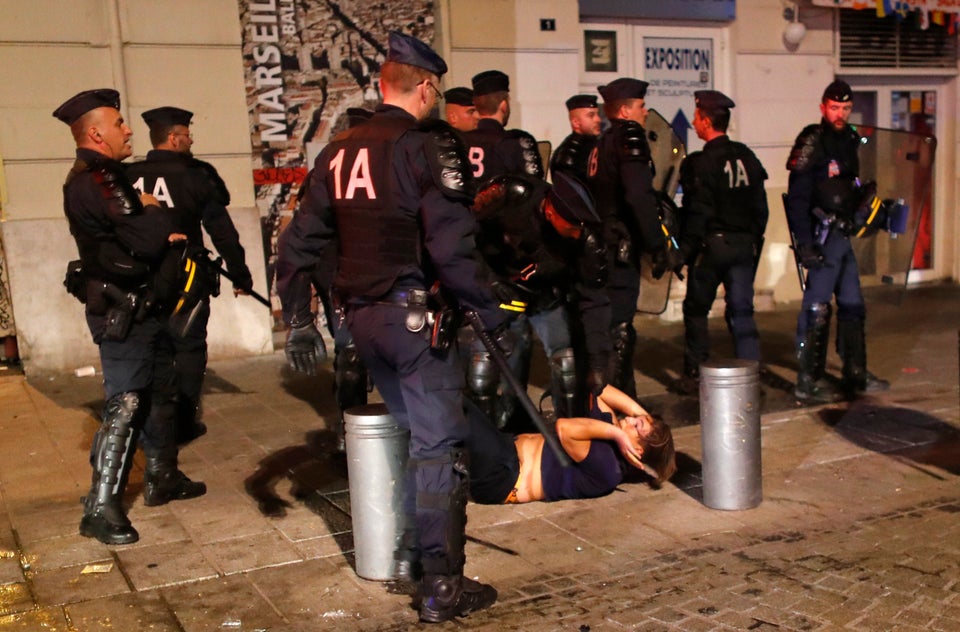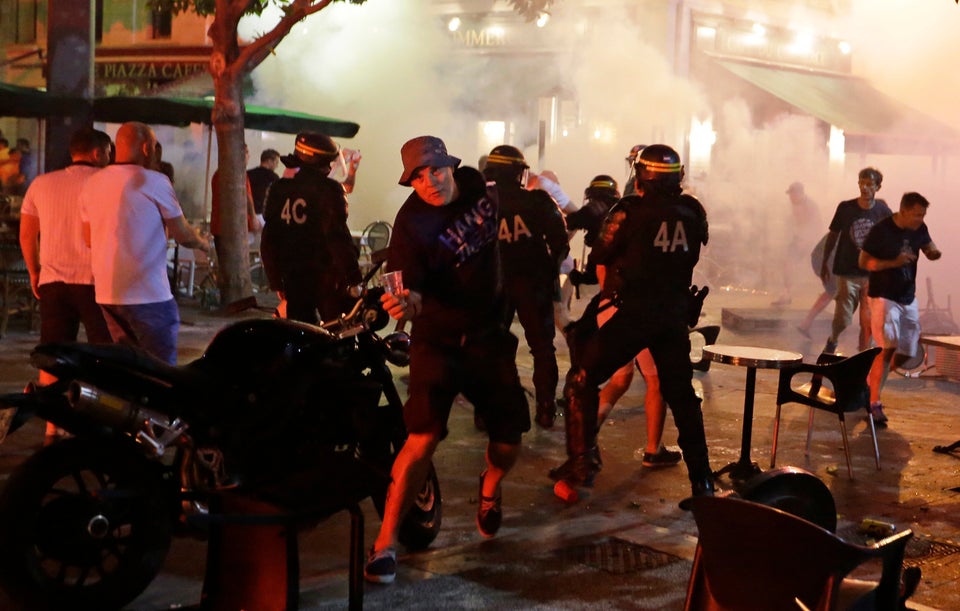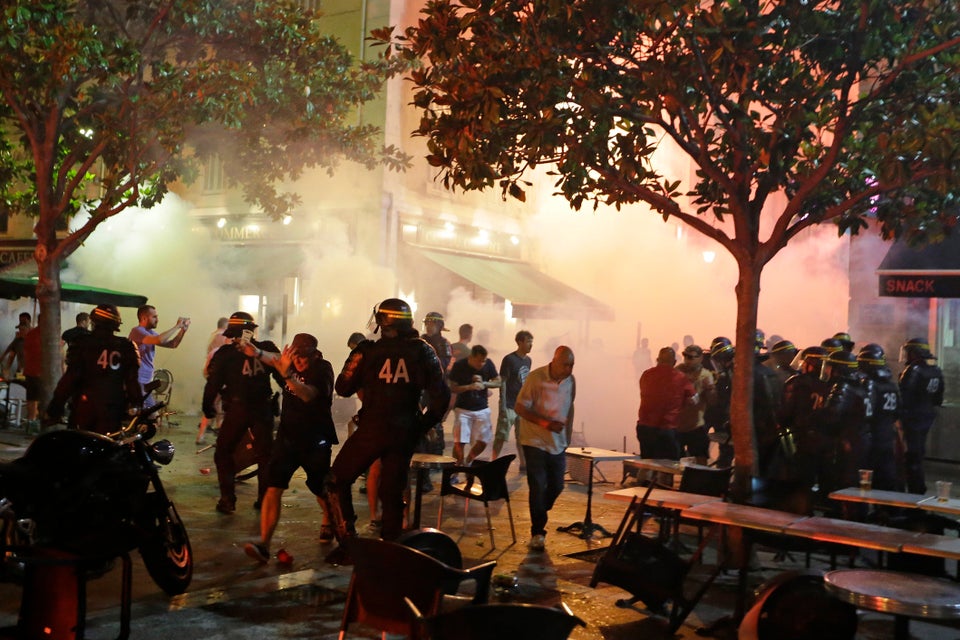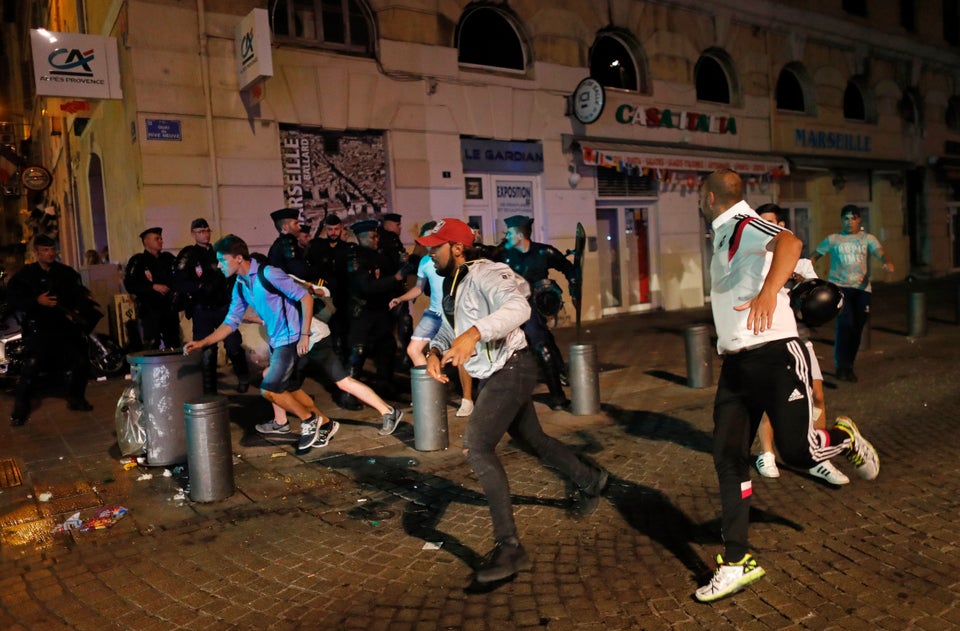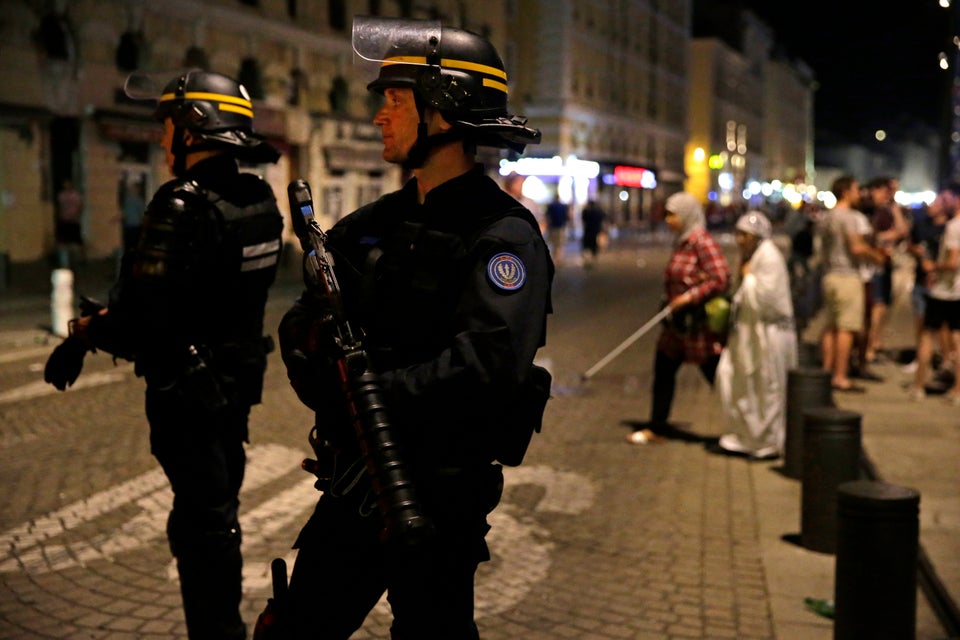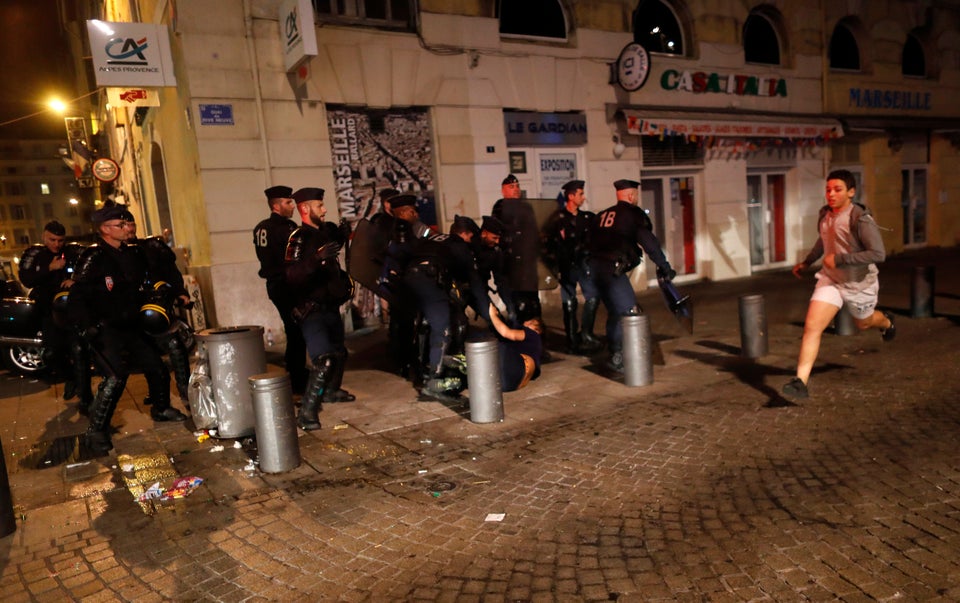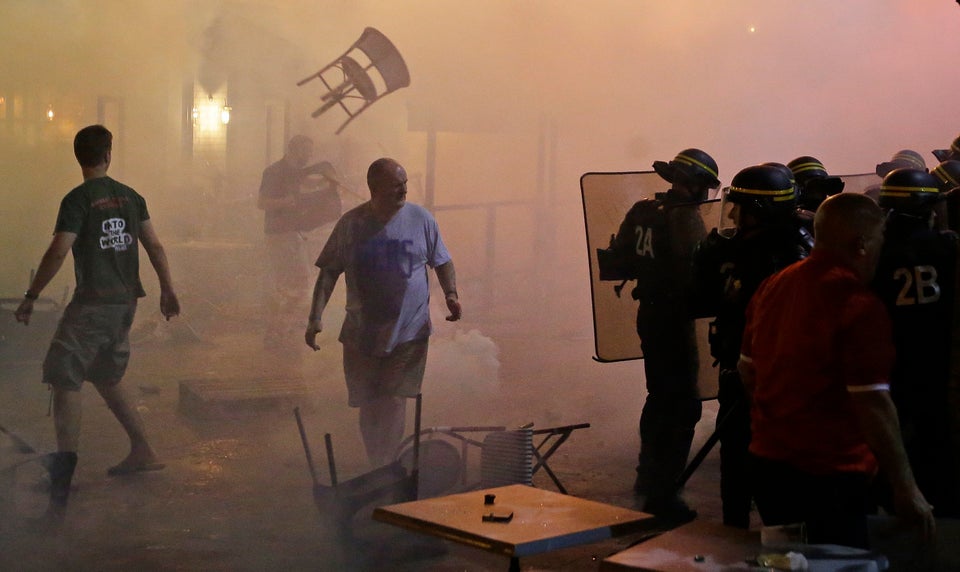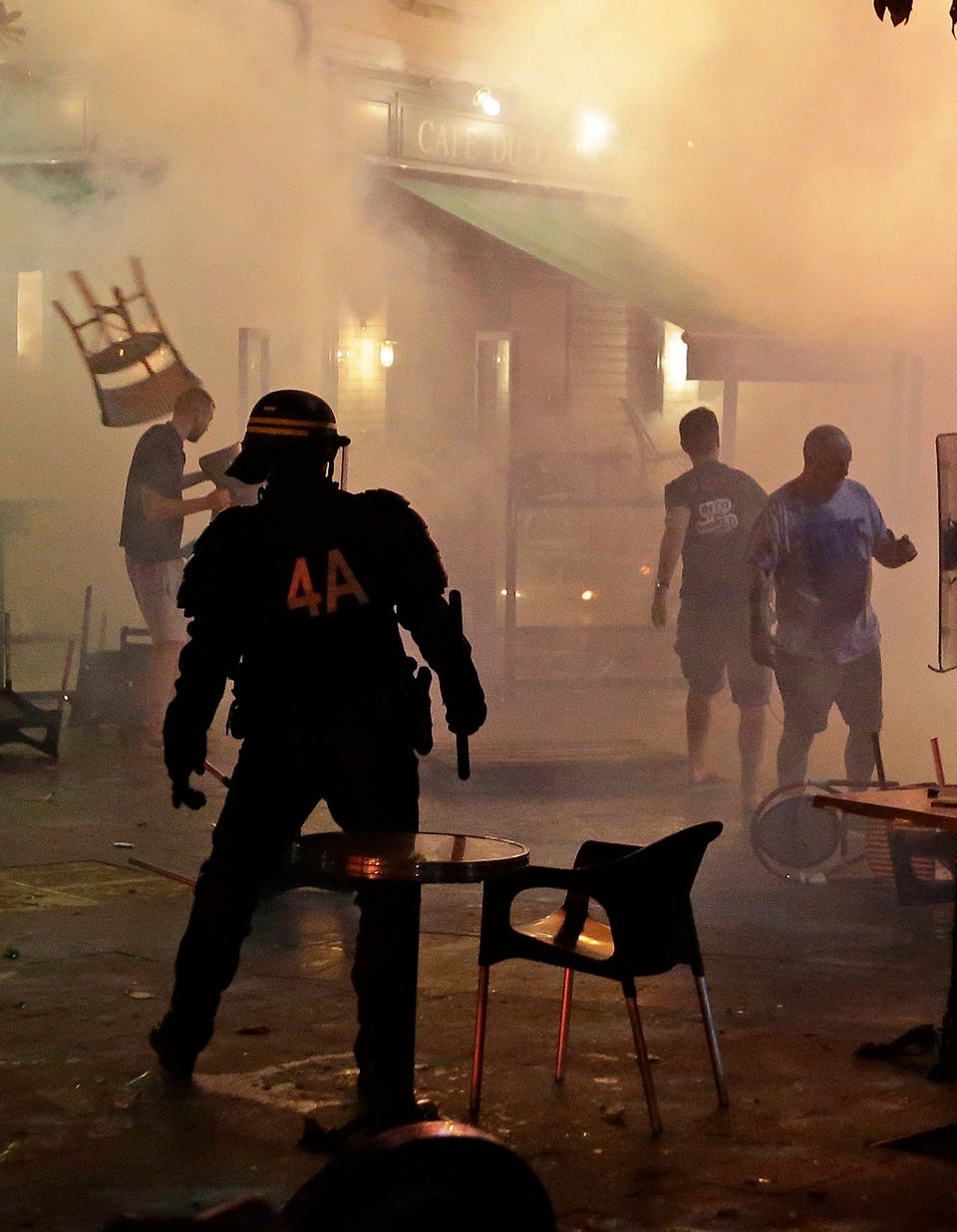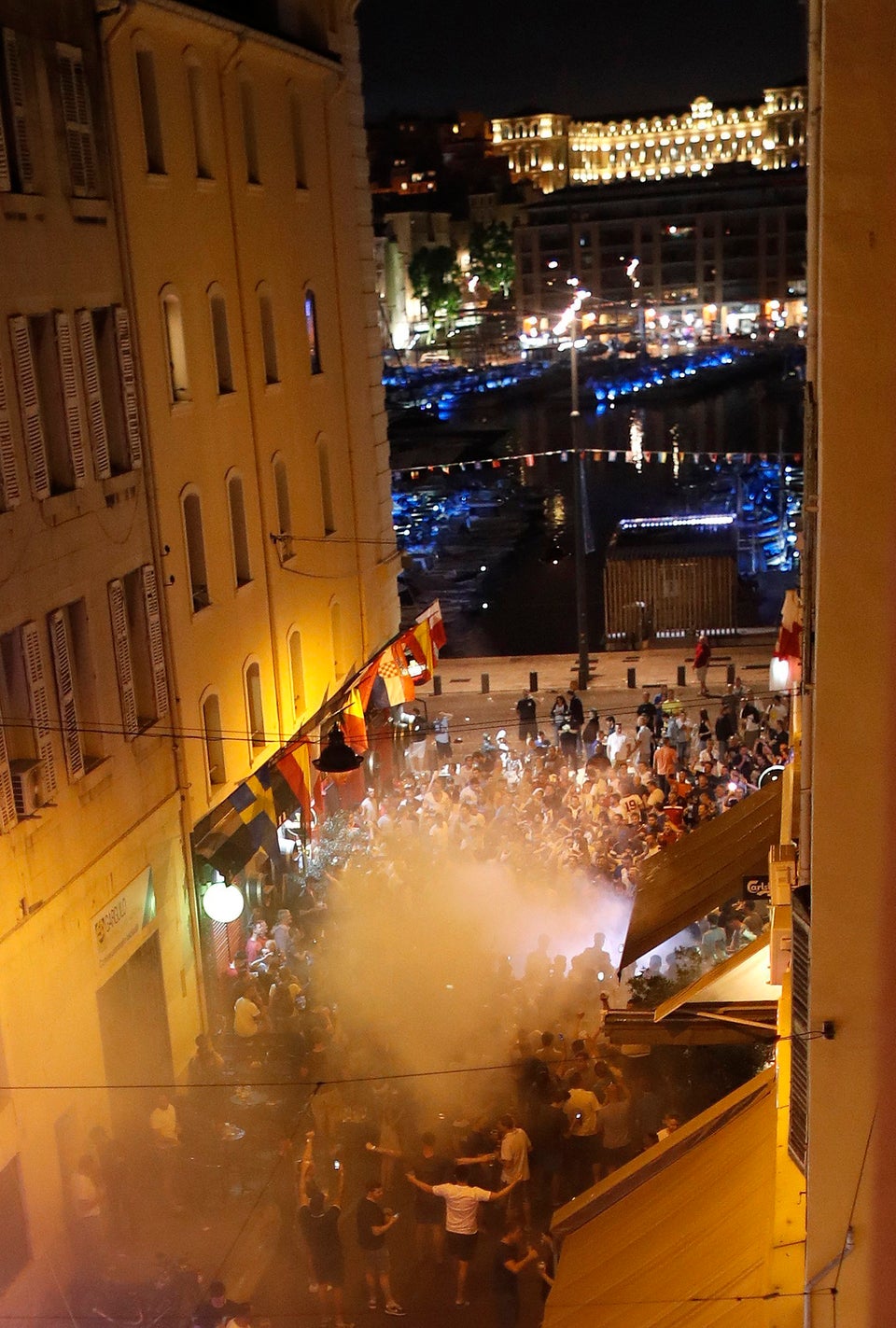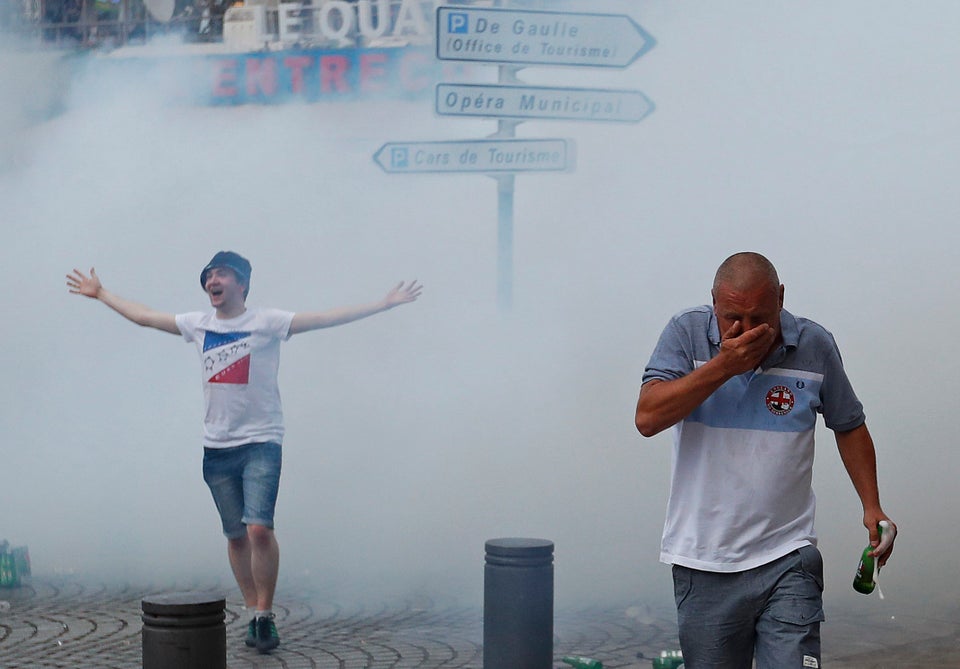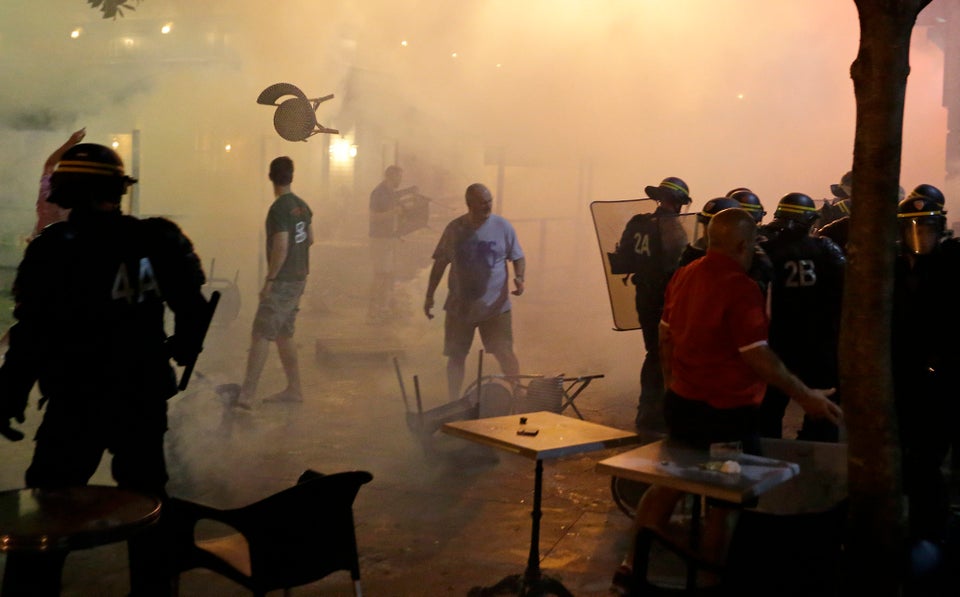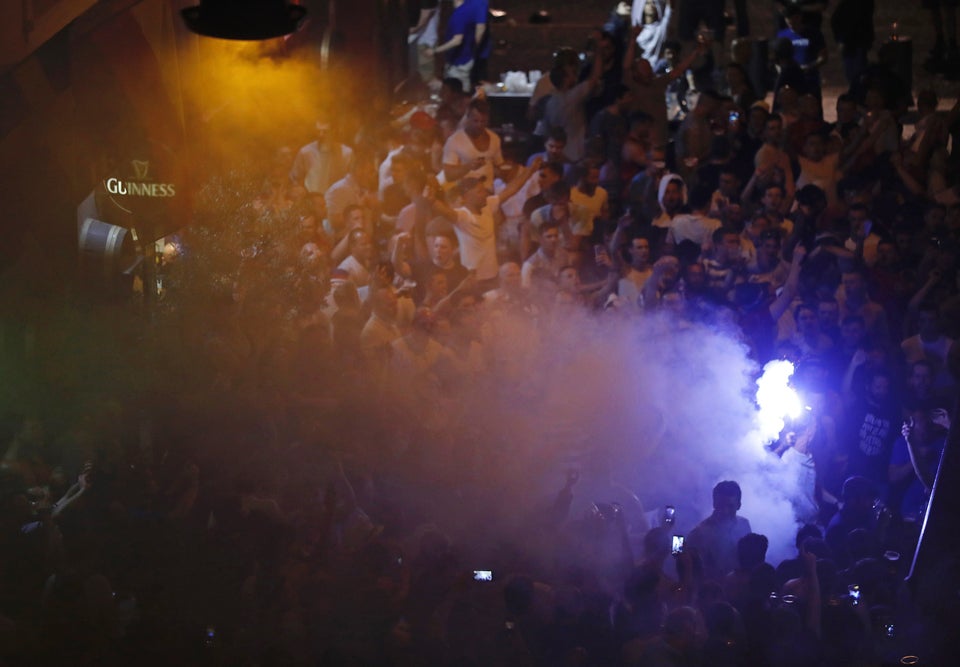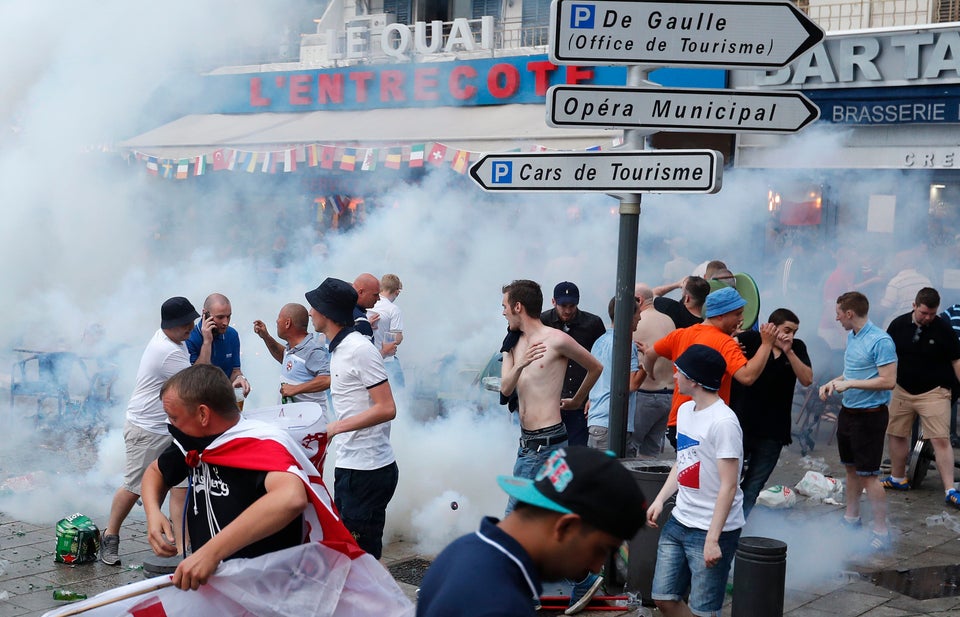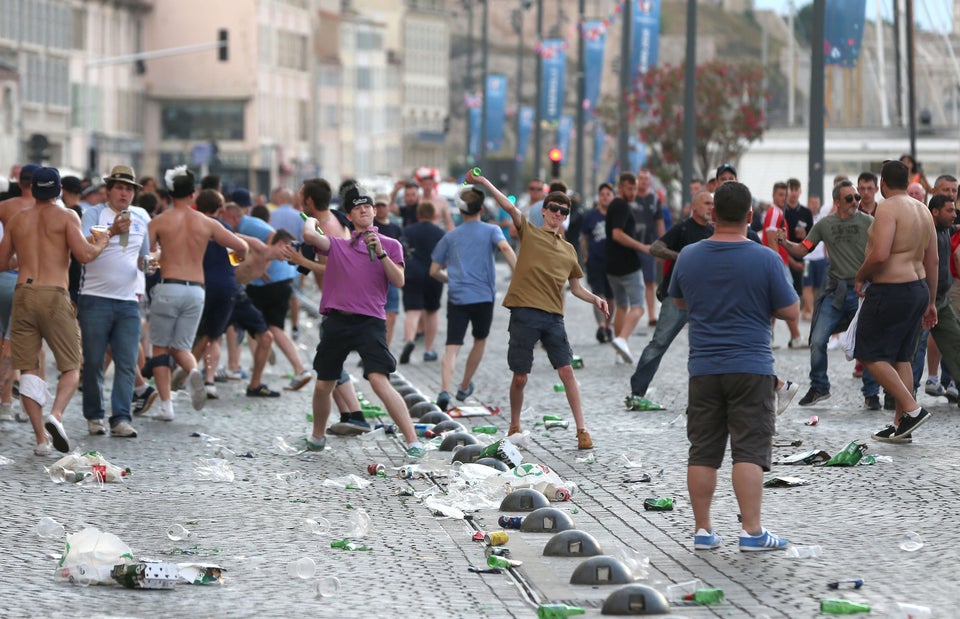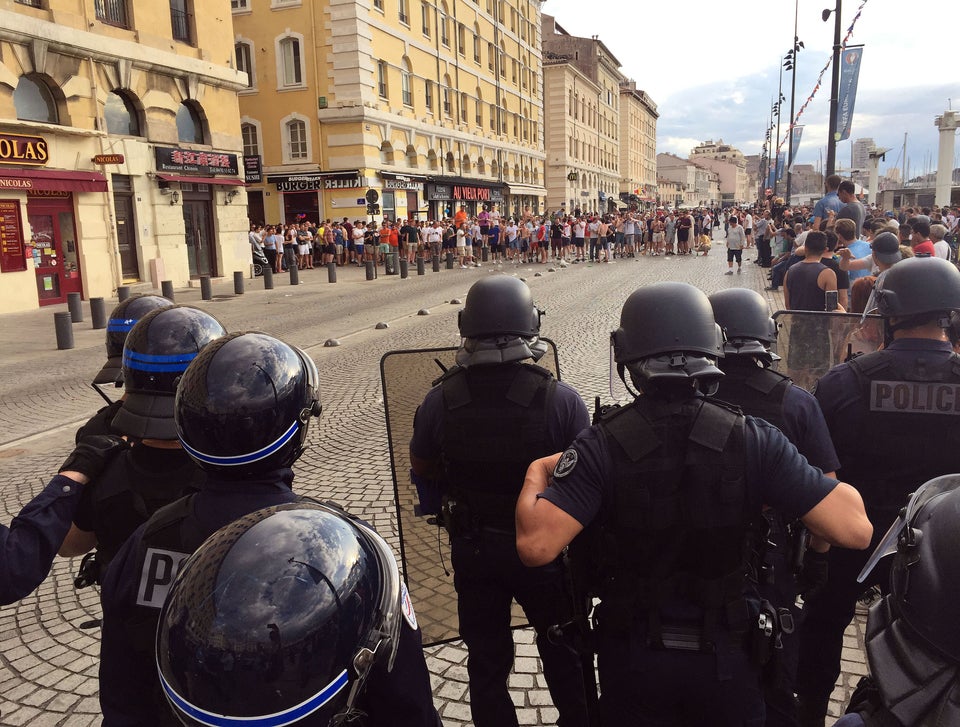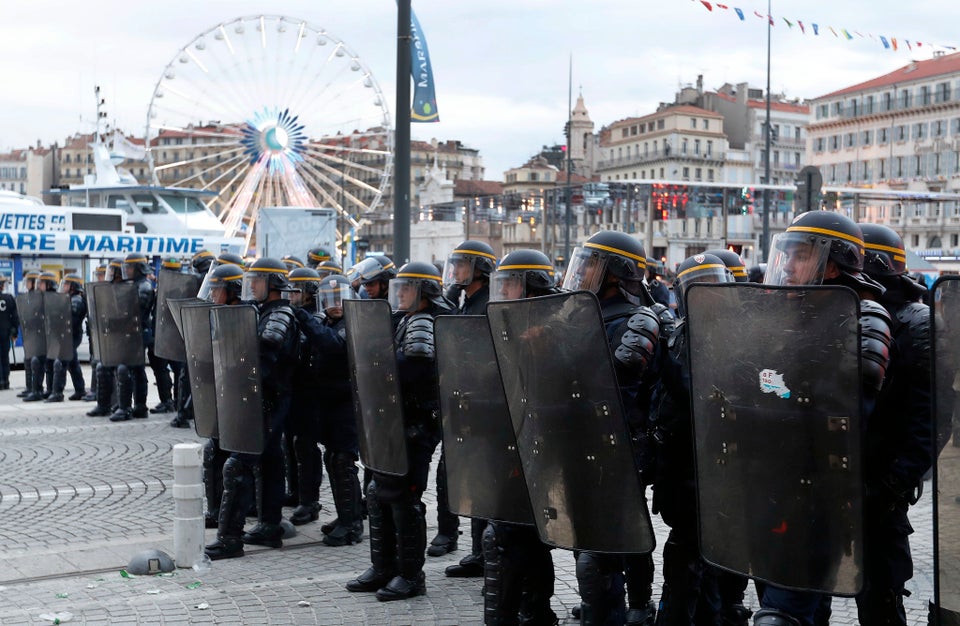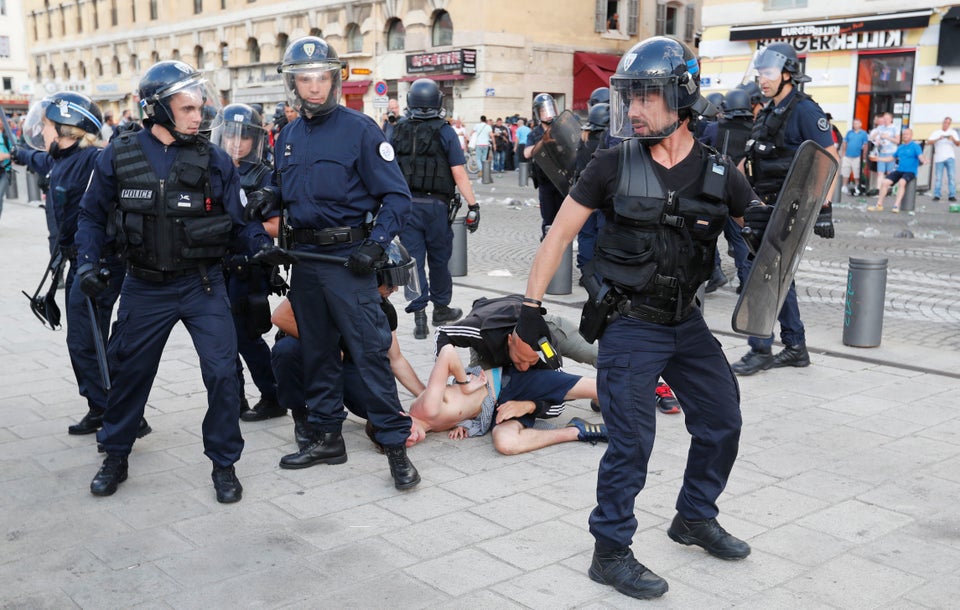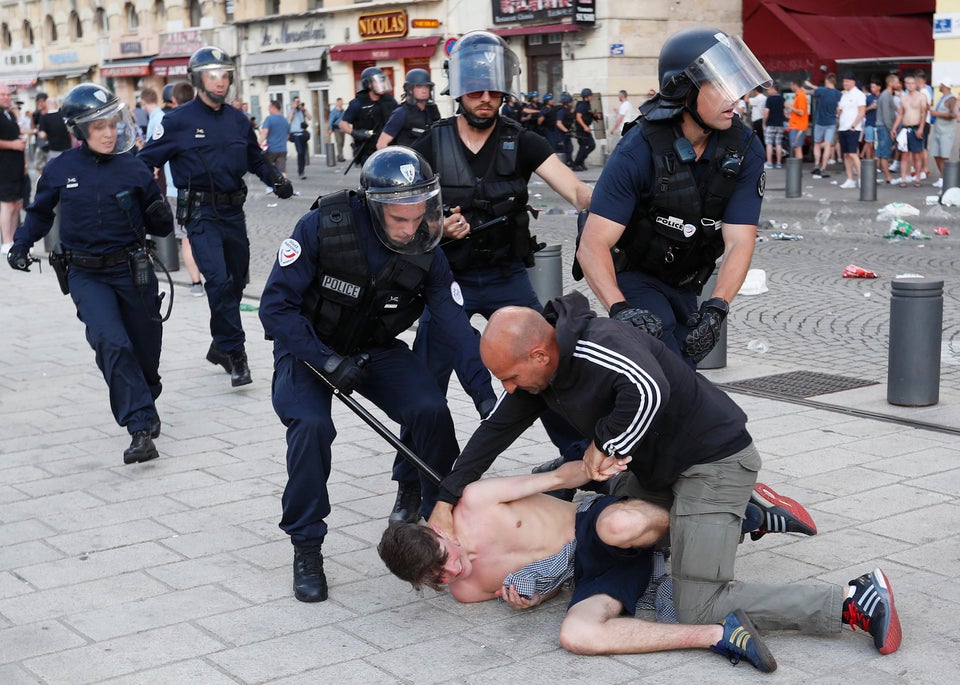 Hundreds of fans were photographed drinking outside pubs in Marseille on Friday before the situation escalated between football supporters and police.
Kevin Miles, the chief executive of the Football Supporters' Federation, said he England fans were drinking peaceably but a group turned out and tried to provoke them.
He told The Guardian: "It was all fine until, our understanding is, a group of around 30 to 40 locals turned up, I think with the intention of provoking the England fans to see if they could get a rise out of them.
"In those circumstances, it's the police's job to prevent a confrontation and they used French methods to do so, which we're not particularly used to."
Ambulances were seen arriving after police carrying riot shields moved in to separate the two groups and tear gas was used to clear the area.
Bars and restaurants have been banned from showing the games on large TV screens in a bid to stop fans gathering and improve security.
On Thursday, England supporters chanted "Isis, where are you?" during a pre-Euros clash with locals in Marseille, which also led to police firing tear gas on them.
England is set to play their first match against Russia on Saturday evening at 8pm BST.