An England supporter is said to be in a critical condition and two others have been seriously hurt following a third day of violent clashes in Marseille.
The Mirror reported that a gang of 20 or so Russian fans all clad in black had been hunting England supporters. Violence was said to have flared up in the Old Port area around 4.15pm on Saturday.
Police reportedly fired tear gas to disperse crowds and riot police with dogs had moved in to separate rival fans who have clashed for three days now.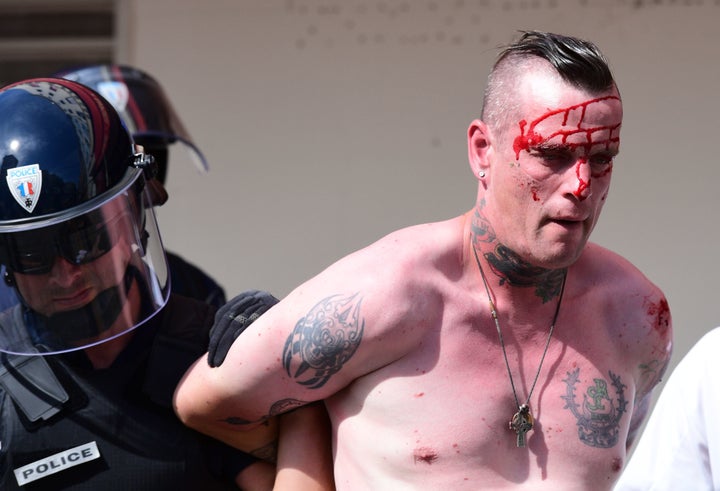 A middle-aged England fan was jumped by a group of Russians, who pinned him to the floor and stole his shirt, the newspaper reported.
Photos from the clashes also showed paramedics battling to save the life of an England supporter who was thought to have suffered a cardiac arrest after being beaten by Russian fans.
French media said the fan was English and described him as "between life and death".
Mirror reporter Martin Fricker filmed footage of riot police throwing tear gas canisters and stun grenades into the crowd, while his colleague Andy Lines reported "terrible scenes".
According to the MailOnline, one middle-aged England fan was knocked unconscious after Russian hooligans - some wielding knives - charged at England supporters. It said dozens of England supporters had been injured.
England fans blamed Russian hooligans for this latest outbreak of violence. One fan told the website: "It was the Russians that sparked it all off.
"A whole gang of the [Russians] came right into the middle of everything and started throwing punches."
Another said: "There's this group of Russians who are proper mental. They threw everything at us - chairs, bottles - and they slashed us with knives. The French are also having a go.'
The clashes in Marseille resumed Saturday after trouble last night continued well into the early hours.
Meanwhile, Sky quoted sources as saying UK officers had met their French counterparts to discuss policing around tonight's match. The broadcaster claimed that there was concern that British advice on controlling England fans was being ignored.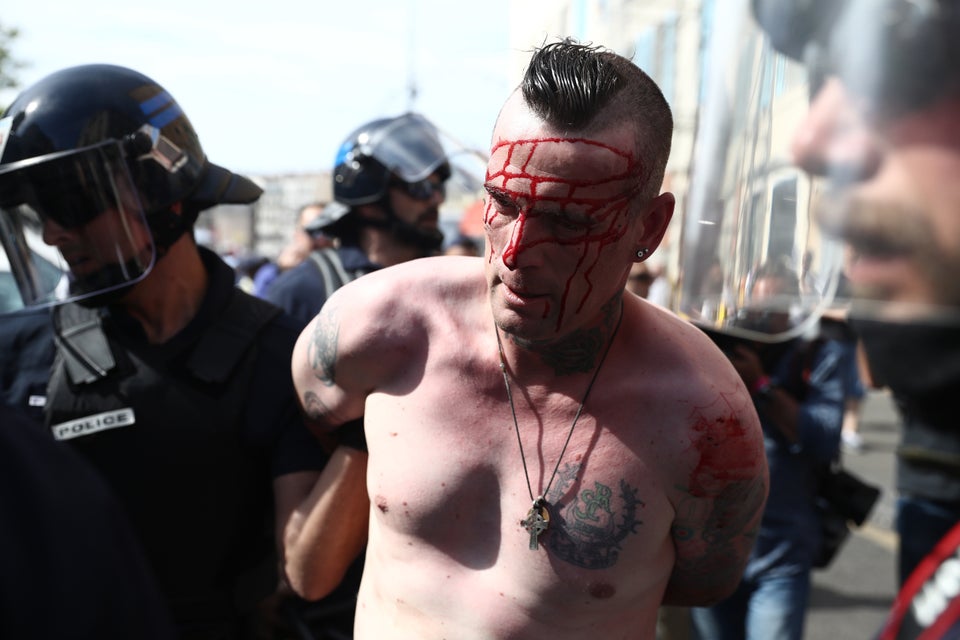 Carl Court via Getty Images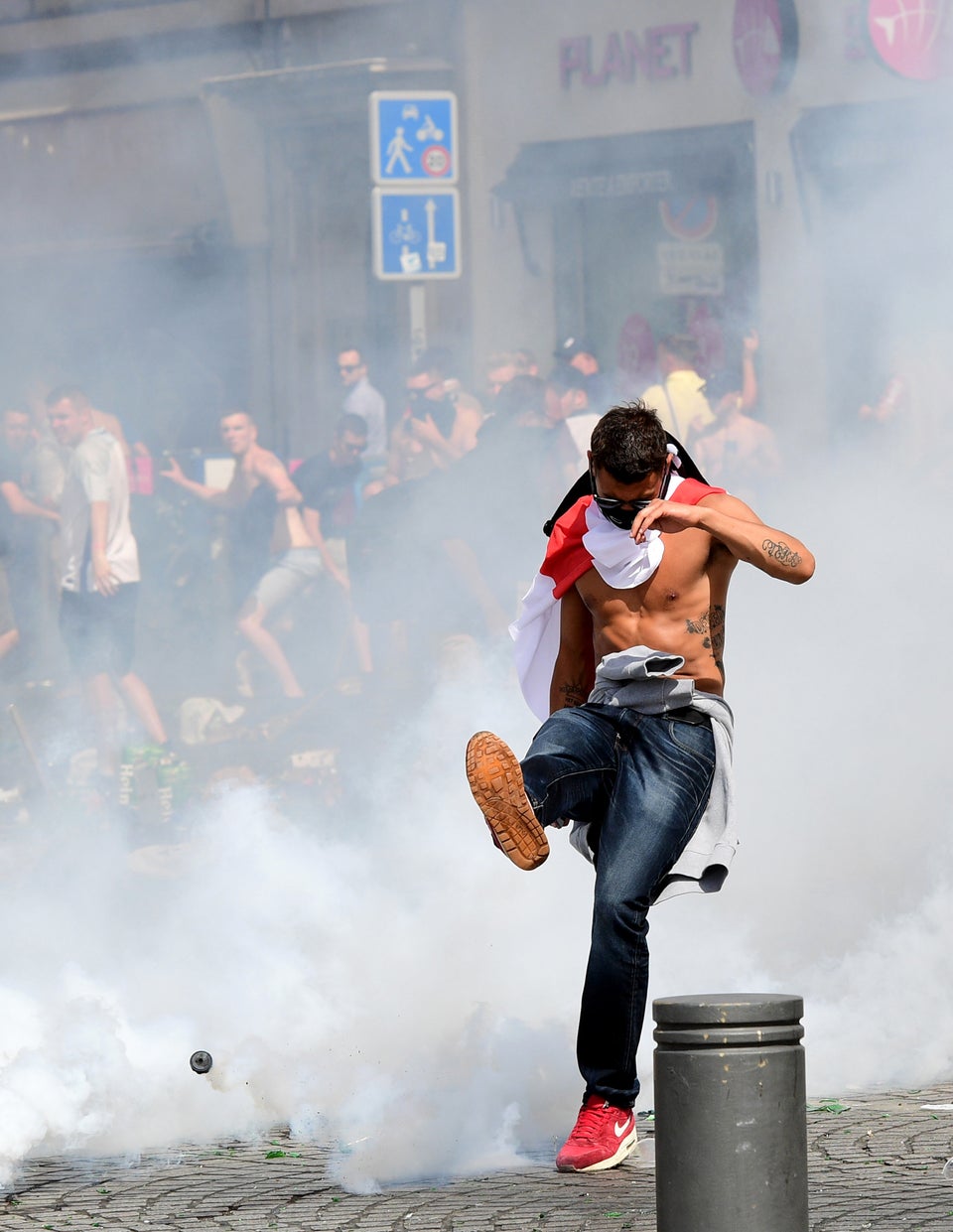 LEON NEAL via Getty Images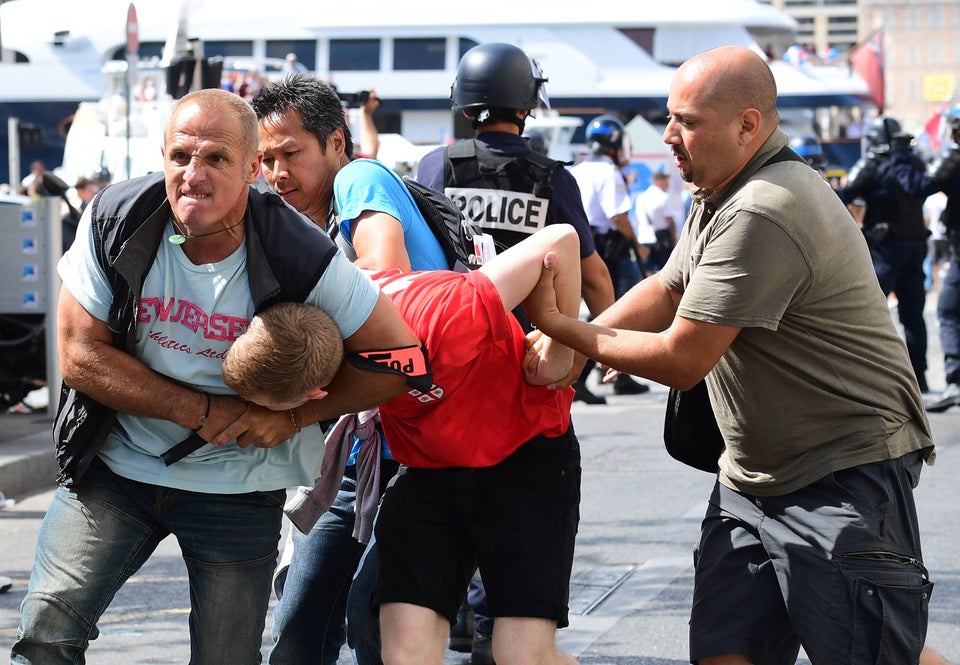 LEON NEAL via Getty Images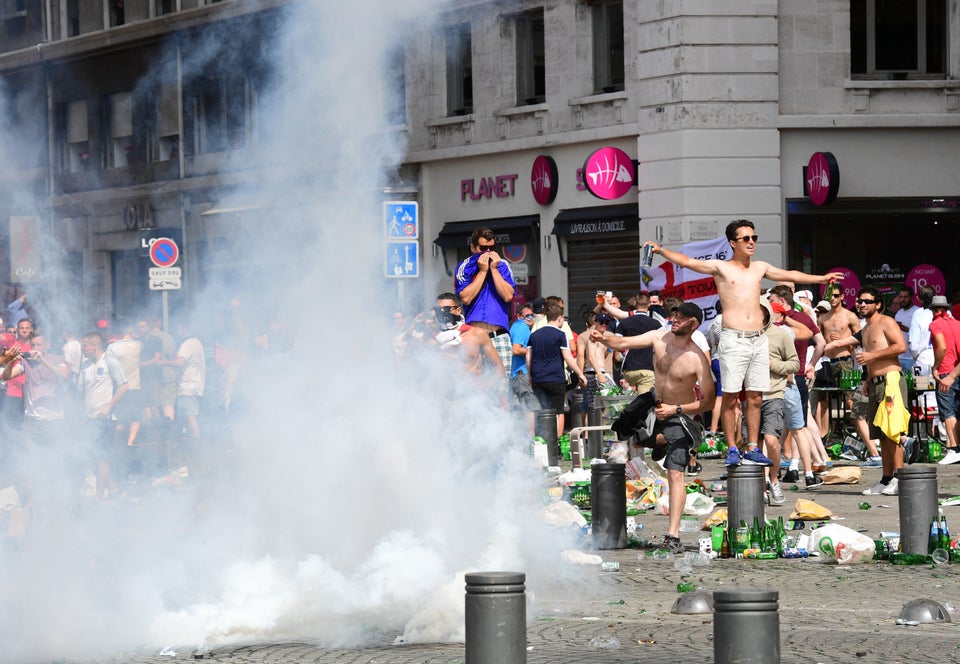 LEON NEAL via Getty Images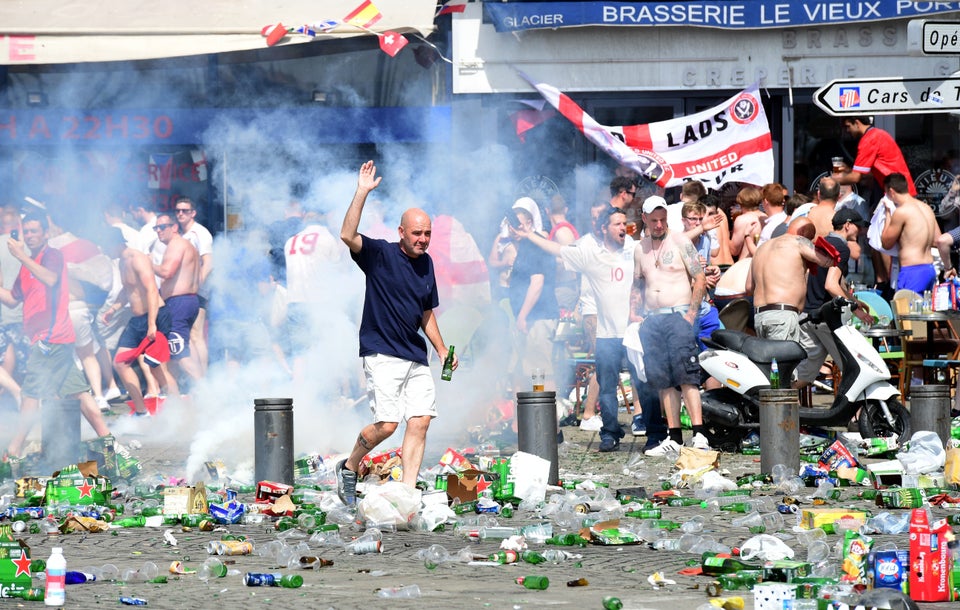 LEON NEAL via Getty Images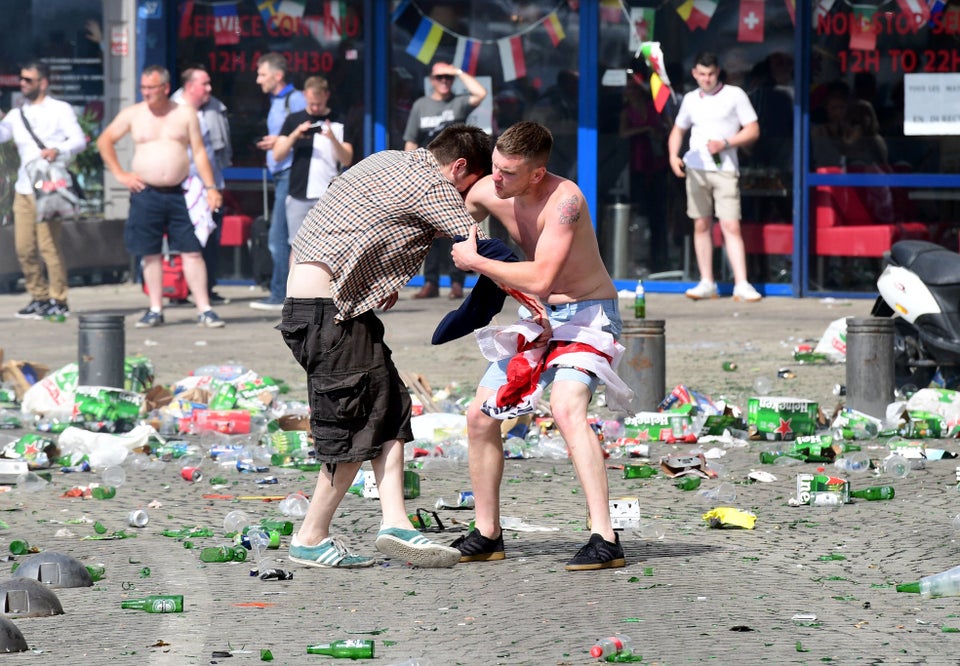 LEON NEAL via Getty Images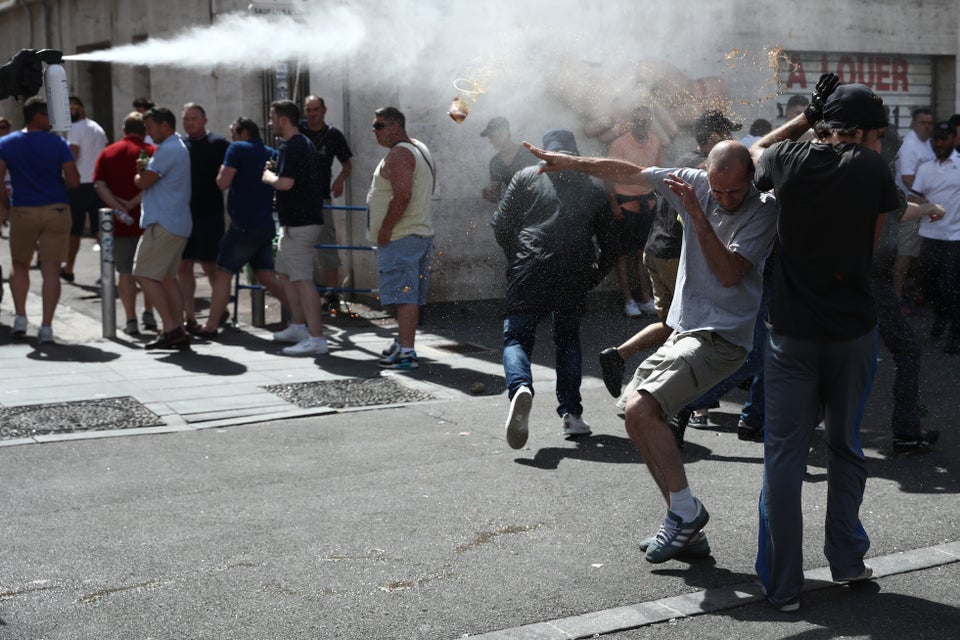 Carl Court via Getty Images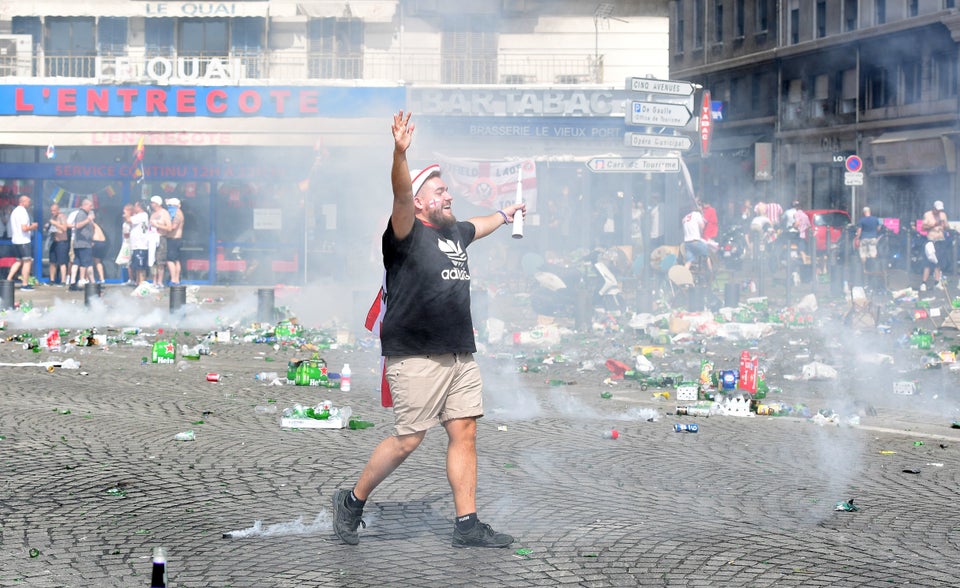 LEON NEAL via Getty Images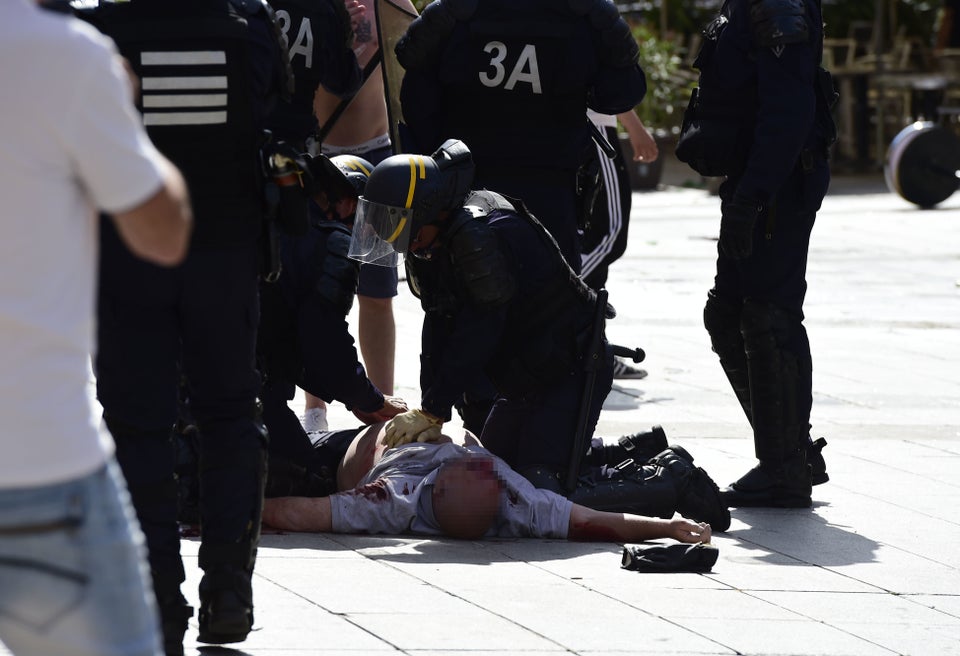 TOBIAS SCHWARZ via Getty Images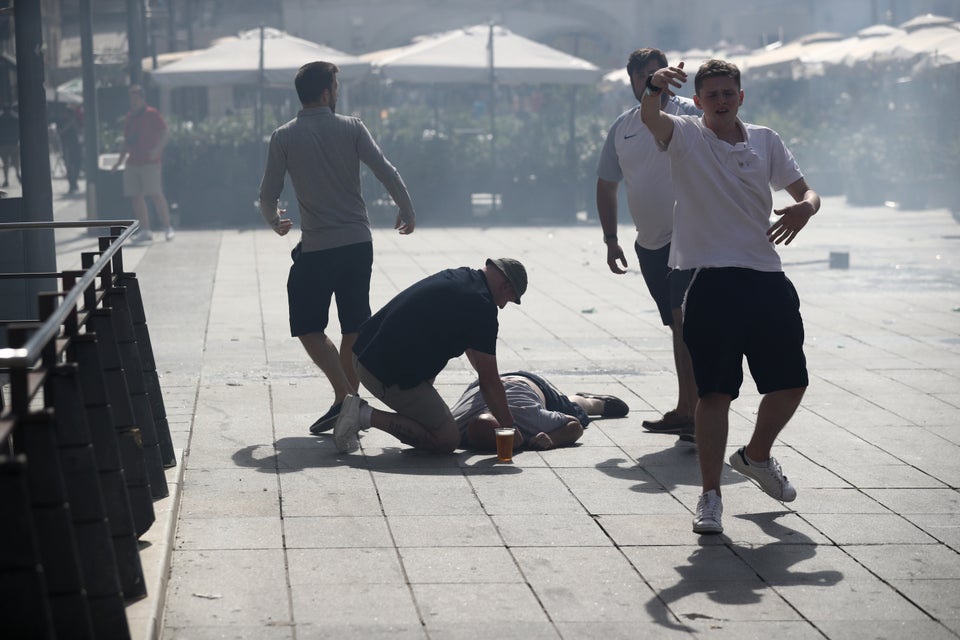 Carl Court via Getty Images