A football fan has become the face of true resilience, refusing to engage in violent clashes during Euro 2016 this weekend.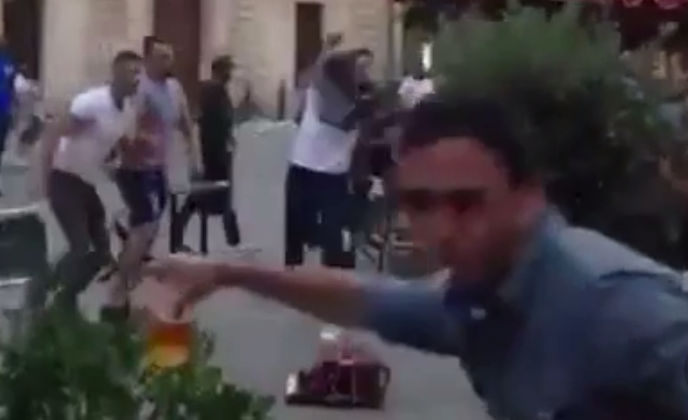 He was seen stepping away from two groups of fans throwing chairs, drinks and punches at one another across an outside bar ahead of three clashes scheduled for Sunday.
The anti-aggressor vanishes from frame in footage filmed of the event, only to return seconds later to retrieve his half-drunk pint.
With a cigarette in his mouth, he aptly leans back to his table - just metres from where the brutal fight was taking place - and successfully rescues his beverage.
They took aim pointedly at England and Russia, whose fans clashed on Saturday.
Related