Russia is facing disciplinary proceedings into its supporters' actions at Saturday's last-minute 1-1 draw with England. Scenes of extreme violence were also captured on camera afterwards.
The country's sports minister has warned the team will likely be fined by football governing body Uefa for sparking violence and unrest in Marseilles.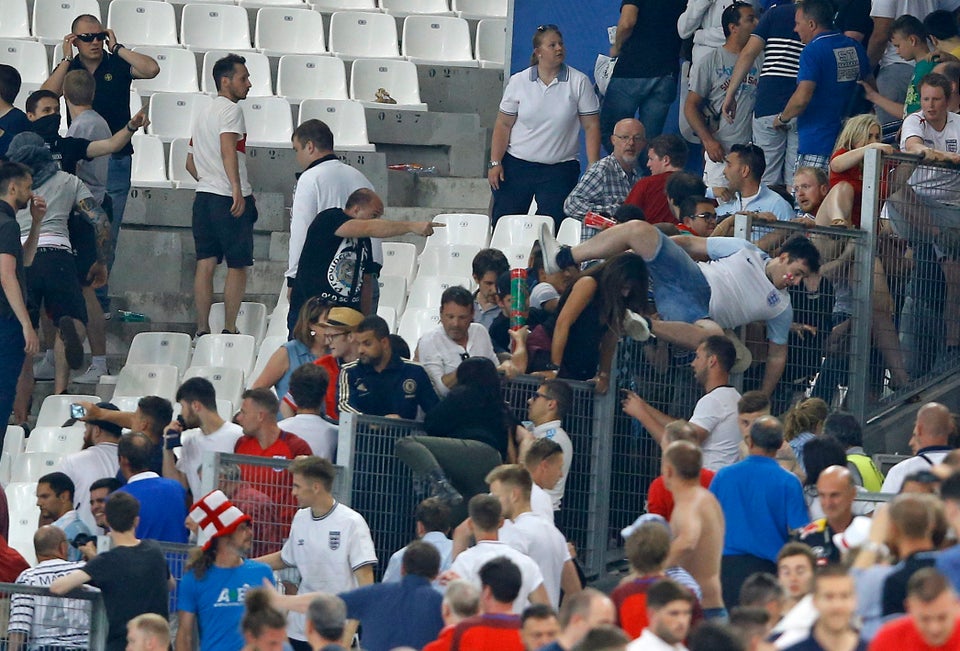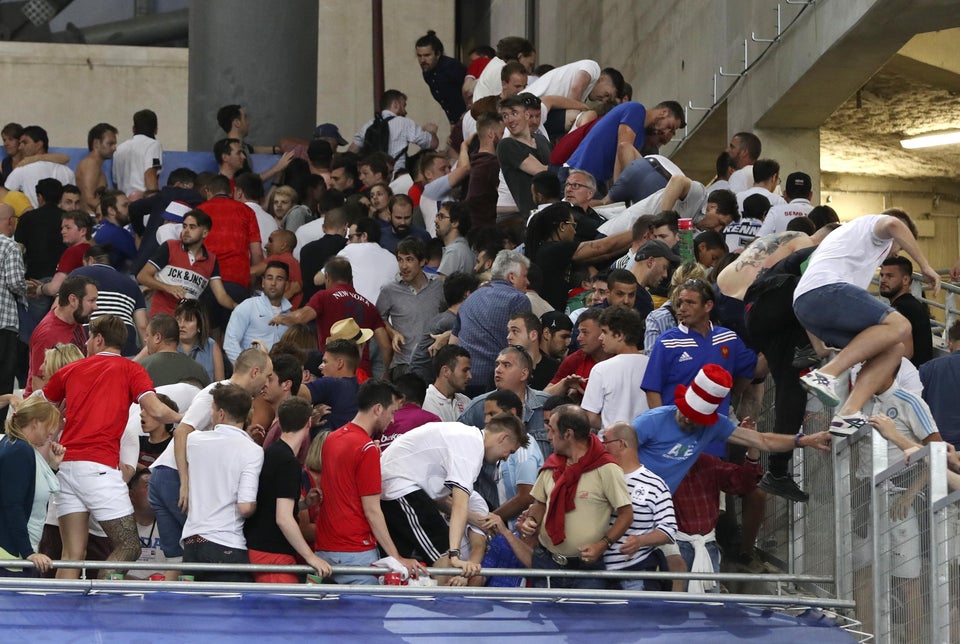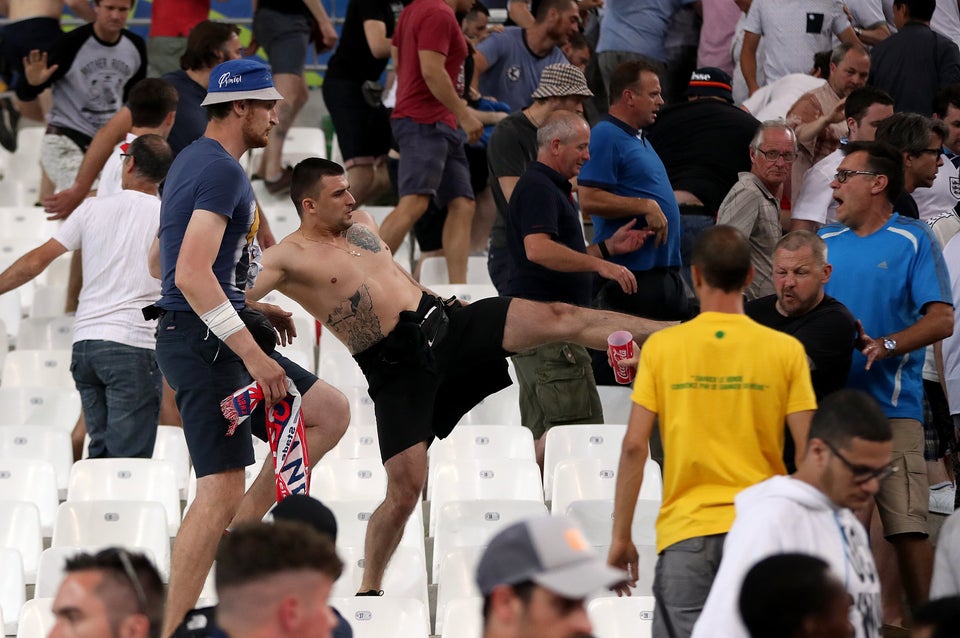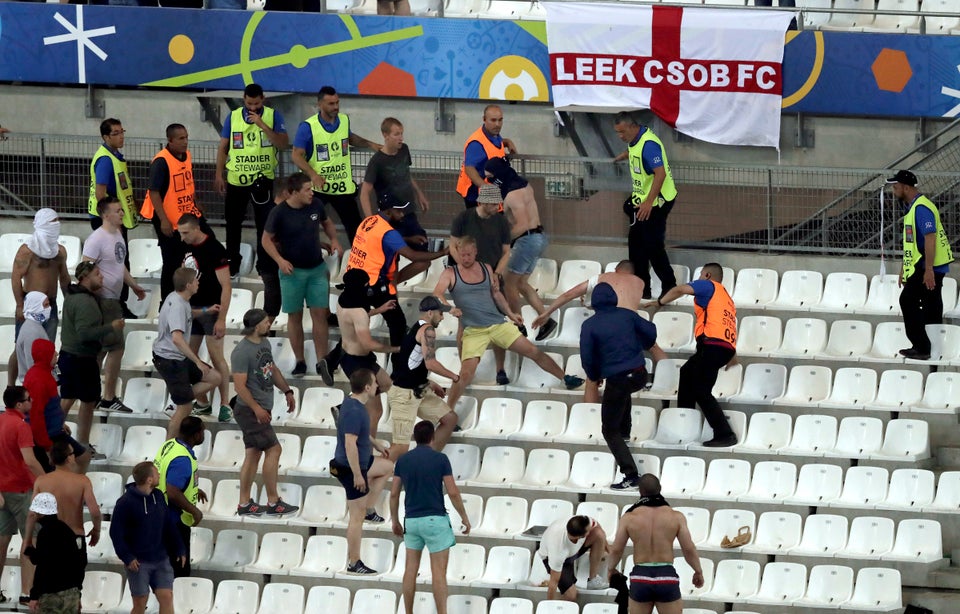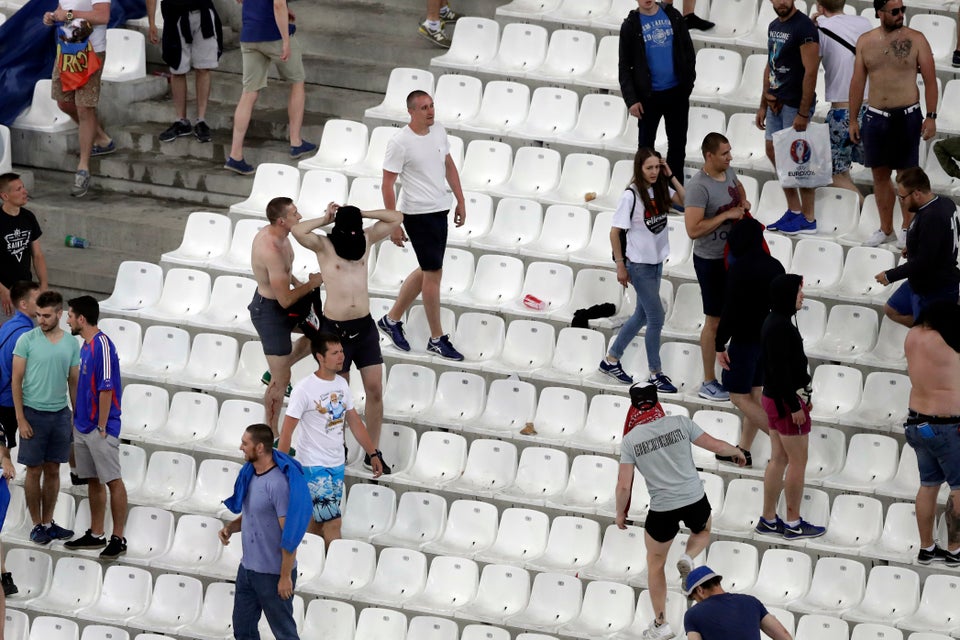 But the violence has led to an increasing pressure on football governing body Uefa to strip Russia of its status as the host of the 2018 World Cup.
Many who watched the scenes last night unfold lamented future clashes between England and Russia fans, with one speculating: "The 2018 World Cup in Russia is going to be the first tournament where a player is killed on the pitch, isn't it?"
Other incensed fans went further, demanding Uefa move the 2018 tournament elsewhere completley, with calls for a petition to be started.
At least one Briton is understood to have been left seriously ill after a day of disorder in the Mediterranean port city left as many as 20 England fans injured.
The scenes from Marseille were described by the FA as "terrible" as it called on the local authorities to deal with the perpetrators swiftly.
There were also reports of attacks on Northern Ireland football fans by local "ultras" in Nice, PA reported.
Spectators reported seeing stewards in the ground at the end of the game, but no police officers.
Just before the end of the game white flares were lit in the Russian end, followed by a green rocket which went over England goalkeeper Joe Hart's goal. This was followed by a bang and then a red firework.
Speaking at a post-match conference, FA spokesman Mark Whittle said the day's events were regrettable.
"The FA is very disappointed about the terrible scenes of disorder and of course condemns such behaviour," Whittle said.
"It is now in the hands of the relevant authorities to identify those involved in trouble and deal with them appropriately and quickly.
"At this time the FA urges England supporters to act in a respectful manner and support England in the right way."
The British Ambassador in France, Julian King, confirmed late on Saturday that a number of UK citizens had been hospitalised.
He posted on Twitter:
Popular in the Community