Seventeen people were arrested in Lille on Thursday - but police confirmed the evening passed without major incident.
England fans sang loudly into the night in the city in northern France as they celebrated a 2-1 win against Wales in Euro 2016.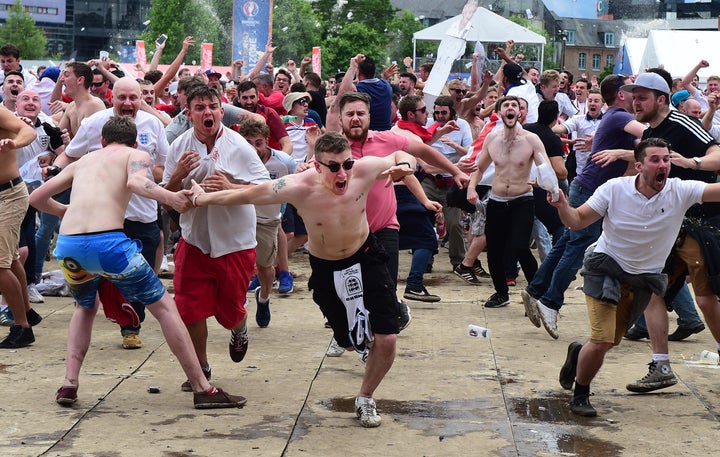 Fans then congregated outside bars in the city, and were soon joined by those getting off trains which had ferried supporters back from Lens, the Press Association reported.
Chants of "England til I die" and "We are top of the league" rang out in the square next to the Lille Flandres station and the Place du General de Gaulle, while dozens of police officers monitored the situation.
Authorities said 17 people were arrested in the city on Thursday, but did not have information on their nationalities.
Among those arrested were six people who allegedly committed an aggressive act against a member of staff at the fan zone and others who are alleged to have let off a flare near a police officer.
Thirteen people were given first aid at the fan zone, but the nature of their injuries is not known.
The boisterous scenes were in stark contrast to Wednesday night in Lille, when tear gas was used as violence erupted on the city's streets. Flares and bangers were lit as officers charged at chanting fans as fights broke out, with officers saying 36 fans were arrested.