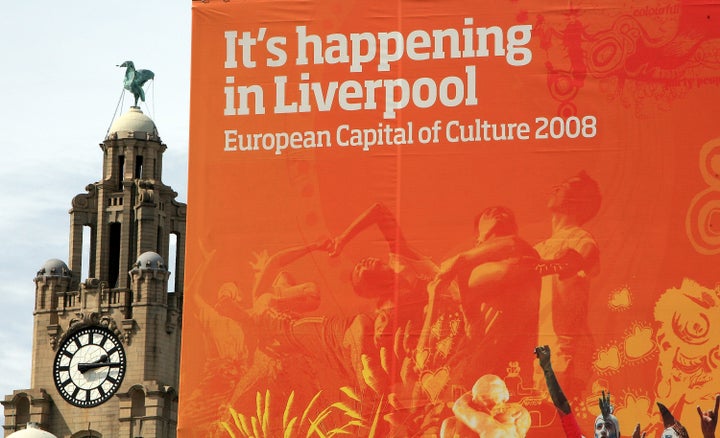 Becoming European Capital of Culture back in 2008 was a transformative experience for Liverpool.
Not only did it offer a stage to show the world the creative brilliance of our city, but it led to real, bottom-line benefits in terms of our visitor economy and improvements to our infrastructure.
What a shame, then, that other British cities will never be able to do the same.
The European Commission has this week confirmed that UK cities will not now be able to bid for the designation in 2023.
Their reasoning is clear: entrants must come from Member States of the European Union. Yet again, Brexit is a self-inflicted wound with seemingly limitless capacity to cause damage.
As a result, Leeds, Nottingham, Dundee, Milton Keynes and Belfast/Derry have just had a golden opportunity snatched away from them.
In Liverpool, we know better than anywhere else just what a loss this will prove to be.
For us, the benefits of being Capital of Culture were immense.
We saw 9.7milion visitors come to the city - an increase of a third - generating £754million for the local economy.
Of the visitors surveyed 99% said they liked the general atmosphere and 97% felt welcome.
"Capital of Culture helped us raise our head high as a city with so much to offer – and we have never looked back"
Crucially, the research from academics at Liverpool University found that 85% of the city's residents agreed that Liverpool was a better place to live in than before.
A media analysis of our Capital of Culture year found coverage of Liverpool's cultural attractions doubled and, for the first time in decades, positive stories about our city outweighed negative ones.
More than anything else, Capital of Culture allowed us to shake off the crude stereotype of being a city that had seen its best days. It meant we could rebrand ourselves as a place with massive cultural impact and put a spring in our step.
Our year was a genuine people's celebration.
We won the title because ordinary scousers on the street were genuinely behind the bid. They were our finest ambassadors. Capital of Culture helped us raise our head high as a city with so much to offer – and we have never looked back.
Throughout next year, we will celebrate the tenth anniversary of Capital of Culture with an ambitious and diverse cultural programme that will again showcase Liverpool to the world.
What a tragedy that the lunacy of Brexit has now racked-up yet another calamity for the UK.
Joe Anderson is the mayor of Liverpool