We're in the grip of Eurovision, with two semi-finals behind us and the Grand Final taking place on Saturday night.
Current odds are making Russia's superstar Sergey Lazarev the hot favourite, with the UK's Joe and Jake coming in at a respectable seventh place in the bookies' list of favourites.
What of the others? Here's our forensic run-down of all the acts competing in Saturday's grand finale - who's your favourite?
France - Amir - J'ai Cherche
Germany - Jamie-Lee - Ghost
Italy - Francesca Michielin - No Degree of Separation
UK - Joe and Jake - You're Not Alone
Sweden - Frans - If I Were Sorry
Hungary - Freddie - Pioneer
Croatia - Nina Kralijic - Lighthouse
Netherlands - Douwe Bob - Slow Down
Armenia - Iveta Mukuchyan - LoveWave
Russia - Sergey Lazarev - You Are The Only One
Czech Republic - Gabriela Guncikova - I Stand
Cyprus - Minus One - Alter Ego
Austria - Zoe - Loin D'ici
Azerbaijan - Samra - Miracle
Malta - Ira Losco - Walk on Water
Latvia - Justs - Heartbeat
Poland - Michal Szpak - Color of your Life
Israel - Hovi Star - Made of Stars
Serbia - Sanja Vucic ZAA - Goodbye (Shelter)
Lithuania - Donny Montell - I've Been Waiting For This Night
Australia - Dami Im - Sound of Silence
Bulgaria - Poli Genova - If Love Was A Crime
Georgia - Nika Kocharov and Young Georgian Lolitaz - Midnight Gold
Belgium - Laura Tesoro - What's The Pressure
The Eurovision Grand Final takes place on Saturday 14 May at 8pm. UK viewers can view on BBC One. Tap the first picture below to open the slideshow: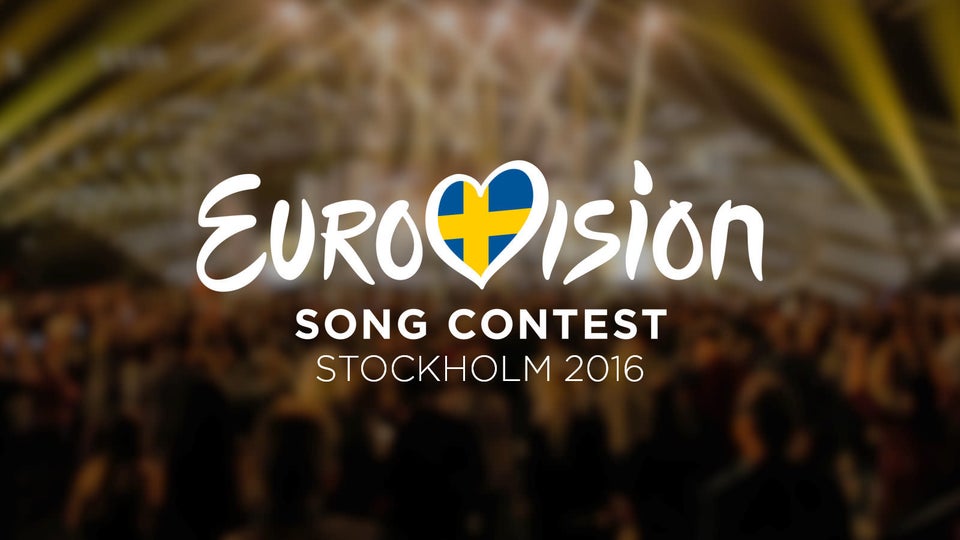 Eurovision 2016: All You Need To Know
Related