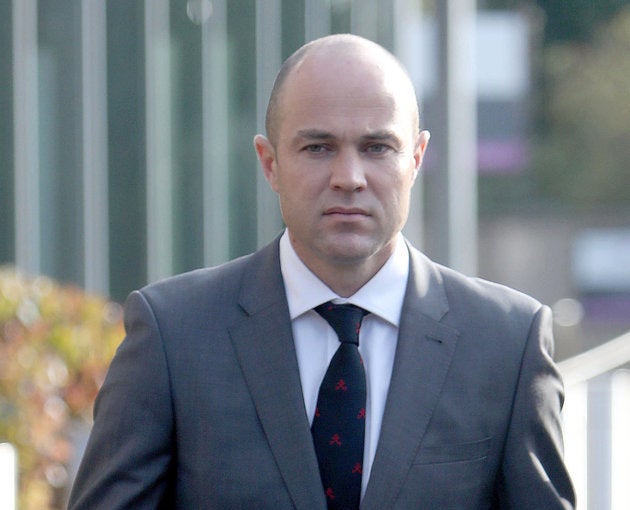 Ex-Army sergeant Emile Cilliers has been jailed for at least 18 years for attempting to murder his wife by tampering with her parachute and sabotaging a gas valve at their home.
Victoria Cilliers was at Winchester Crown Court on Friday to see her "wicked" husband jail for life with a minimum of 18 years.
Cilliers, who has been sacked from the Royal Army Physical Training Corps, was convicted by a jury of two attempted murder charges and a third count of damaging the gas fitting recklessly endangering life, following a retrial.
His wife, an experienced parachuting instructor, suffered near-fatal injuries when her main and reserve parachutes failed as she took part in a jump at the Army Parachute Association at Netheravon, Wiltshire, on Easter Sunday, April 5, 2015.
The 42-year-old was permitted to sit in the well of the court to see her husband sentenced and led away to prison.
Sentencing the 38-year-old, Mr Justice Sweeney said he was a "danger to the public" and added: "This was wicked offending of extreme gravity.
"Your offending was extremely serious with your two attempts to murder your wife. They were planned and carried out in cold blood for your own selfish purposes which include financial gain.
"You have shown yourself to be a person of quite exceptional callousness who will stop at nothing to satisfy his own desires, material or otherwise.
"Nor have you shown the least sign of remorse."
Describing the effect on the victim, the judge said: "That your wife recovered at all was miraculous, she undoubtedly suffered severe physical harm and she must have suffered psychological harm in the terror of the fall and since.
"She appears to have recovered from the physical harm but not, having seen her in the witness box...from the psychological harm."
The trial heard Cilliers, who had racked up "out of control" debts by taking his lover, Stefanie Goller, on expensive holidays, first attempted to kill his wife by tampering with a gas valve at their home in Amesbury, Wiltshire, at the end of March 2015.
After his wife discovered the gas leak, Cilliers, who was also in contact with prostitutes and seeing his former wife for sex, made a second attempt on Victoria's life by sabotaging both her main and reserve parachutes, causing her to fall 4,000ft to the ground, which she "miraculously survived".
Elizabeth Marsh QC, defending, said: "Mr Cilliers himself accepted that since the spring of 2015 many aspects of his life were out of control. We might characterise his life as being chaotic."
She said he had addressed his financial situation and reduced his debt from £23,000 to £10,000 through "his own hard work and industry".
She continued: "He was desperate to see his children, reunite with them and make reparations to his wife for all the wrongs he had done. He has fought to try to see his children where possible in recent months but that has been forbidden.
"He became a creditworthy example to the armed forces and it's a tragedy for him that he has destroyed that."
Following the conviction, police and prosecutors described the defendant as "very dangerous, coercive and manipulative".