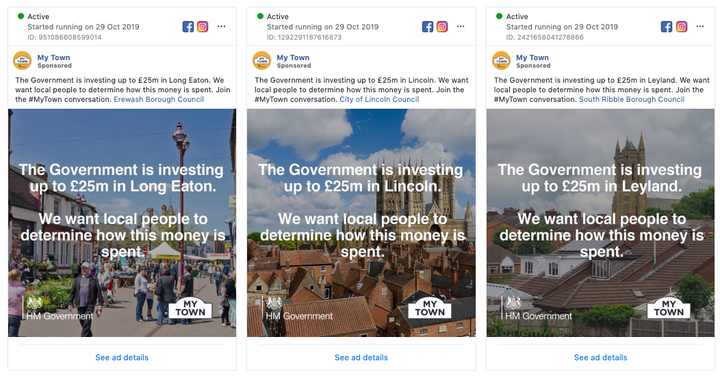 Tory ministers have come under fire for spending government cash on Facebook ads targeted at voters in election swing seats.
Published on a page for a government campaign called 'My Town', the ads trumpet £25m of investment for each individual area.
The adverts, designed by the Ministry of Housing, Communities and Local Government (MHCLG), refer to the £3.6bn Towns Fund announced by the prime minister in September.
But they also say: "We want local people to determine how this money is spent."
Labour MP Ian Lucas called the promotion an "outrageous" misuse of public cash.
He has written to Cabinet Office minister Michael Gove demanding to know how data was gathered for the campaign and accusing ministers of misusing taxpayers' cash.
The messages all appear to be specifically targeted at people living in mostly-Brexit-voting towns where the sitting MP has a majority below 5,000 votes, such as Milton Keynes, Morley, Northampton and Workington.
"These adverts are being deployed to Tory target seats on the cusp of a general election," Lucas said.
"It would be an insult to our intelligence to say that this isn't public money being used for political purposes. It clearly is.
"And it is an example of how the government is merging political activity with the arms of government in its own political interest."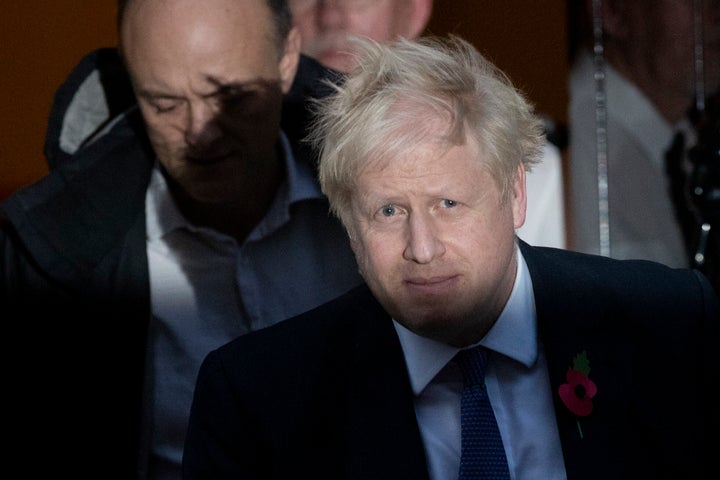 While parliament has not yet dissolved and the civil service has not officially entered the pre-election period when it must remain neutral - known as 'purdah' - the ads were published when it was clear a snap poll would happen.
"The civil service appears to be asleep at the wheel," Lucas told HuffPost UK. "This is something that goes to the heart of an independent civil service and it is profoundly wrong.
"I want to know how these adverts are being targeted. Is it purely geographical or are they individualising receipts of the adverts - and if so, where is that data coming from?"
It comes as experts predict the general election battle will be won and lost in such places, with Labour's support concentrated in Remain-backing urban areas and the Tories expected to hang on to many of their rural strongholds.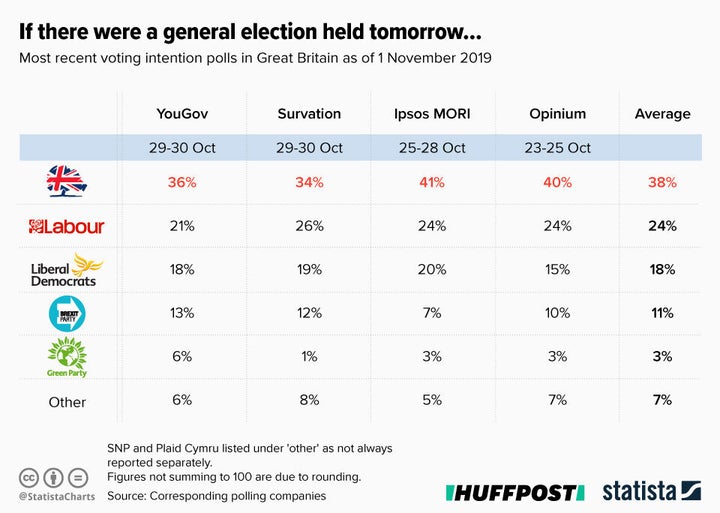 A government spokesman said ministers would respond to Lucas' letter, and added: "These posts were published before the election was called and parliament has not yet been dissolved.
"All towns selected were chosen according to the same selection methodology, including analysis of deprivation, exposure to Brexit, productivity, economy resilience and investment opportunities."
It is also not the first time ministers have faced claims they have used the civil service for electioneering.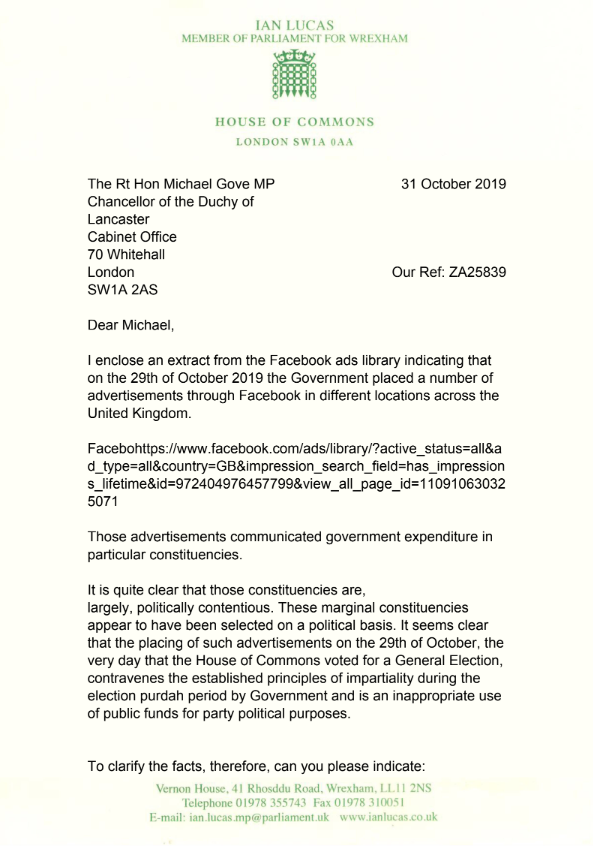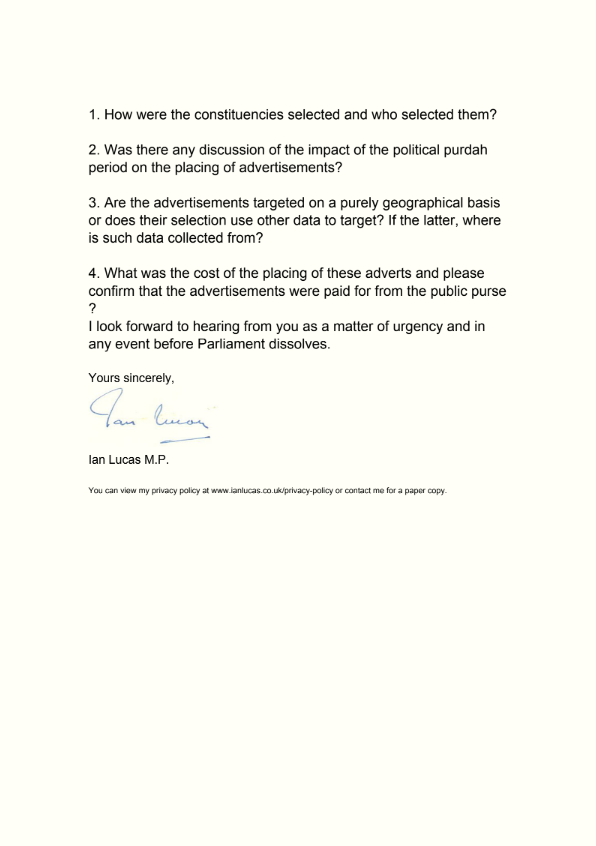 Johnson and Gove were accused of breaching the ministerial code after using public funds for the 'Get Ready For Brexit' campaign, which stated the UK would leave the EU on October 31, despite a new law which had ruled it out.
Billboards, mugs and newspaper adverts warning people about the impact of no-deal on October 31 were green-lighted by the PM and cabinet minister Gove and paid for with £100m of public cash.
But a cross-party group of MPs, led by Lib Dem leader Jo Swinson, wrote to top civil servant Sir Mark Sedwill, saying the ads are not only "redundant and misleading" but pushed a Tory message with public money.
The ministerial code states that "ministers must not use government resources for party political purposes".
Data and how parties use digital advertising will be under intense scrutiny during the election campaign.
Facebook founder Mark Zuckerberg has come under pressure to follow Twitter in banning political ads, but has refused.
Johnson's controversial senior adviser Dominic Cummings, the former head of Vote Leave, was also reported by Buzzfeed to have secretly ordered the Cabinet Office to turn the government's public internet service into a platform for "targeted and personalised information" to be gathered.
The report last month also said the PM told departments to share data they collect about usage of the 'gov.uk' portal so that it can feed into preparations for Brexit.
Sign up now to get The Waugh Zone, our evening politics briefing, by email.