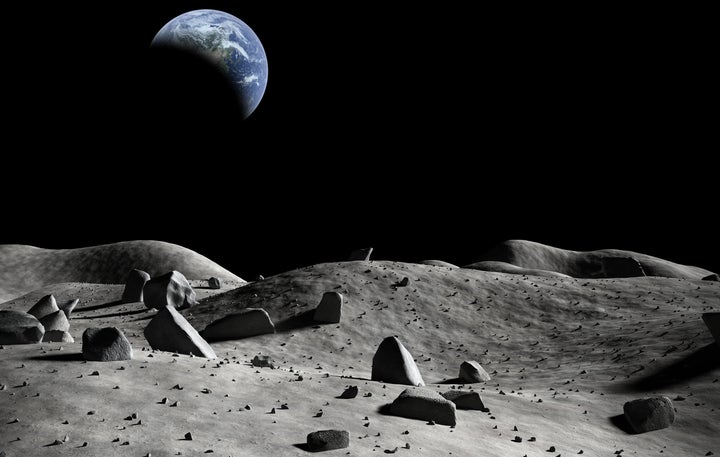 China is considering the viability of establishing a manned radar station on the moon, but one Chinese scientist has already denounced the project as "a lunatic idea".
The government has so far committed 16 million yuan (£1.8m) to the station, which would rely on a solar or nuclear power plant for energy and a team of moon-based engineers.
Scientists involved in the study say the facility's powerful antenna could monitor a wider area of the planet than satellites, while producing clearer images of Earth, its seas and underground regions.
One space scientist who was informed of the project but not directly involved described it as "a lunatic idea" and said a network of spy satellites could perform the same service for "only a fraction of the cost".
Professor Guo Huadong, a radar expert at the Chinese Academy of Sciences, proposed the idea in a research paper three years ago.
He said the radar, which would generate 1.4 gigabytes of data per second, far more than current long-distance space communications, would assist with monitoring extreme weather, earthquakes, crop production and the polar ice caps.
The South China Morning Post reported that the government is expecting a significant breakthrough in the project by 2020.
Popular in the Community