A controversial Facebook post by a student with perfect grades telling his family and friends why he is dropping out of university has gone viral.
Almost 10,000 people have shared Billy Wilson's fiery announcement that he is leaving Kansas State University after his first semester, calling college is a "scam".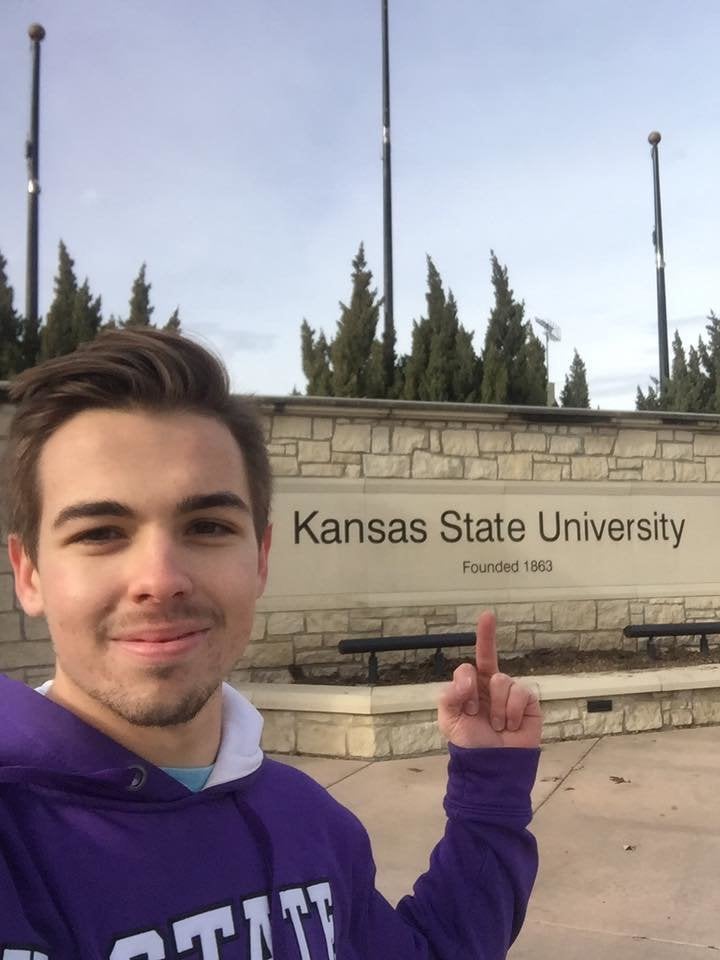 Accompanied with a photo of Wilson sticking his middle finger up at his former college, the angsty teen writes:
"Yes I have dropped out after finishing my first semester (with a 4.0 GPA). And it's one of the best choices I've ever made. Not because I am adverse to learning, but actually the exact opposite.
"You are being scammed. You may not see it today or tomorrow, but you will see it some day," the former engineering student continues.
"You are being put thousands into debt to learn things you will never even use. Wasting 4 years of your life to be stuck at a pay check that grows slower than the rate of inflation. Paying $200 for a $6 textbook. Being taught by teacher's who have never done what they're teaching."
Questioning why colleges don't offer classes in marriage and taxes, Wilson adds: "You're spending thousands of dollars to learn information you won't ever even use just to get a piece of paper."
The teen has capitalised on his 15 minutes of fame by selling "Fuck College" T-shirts, donating 10% of the profits to help underprivileged young people become "the leaders of tomorrow".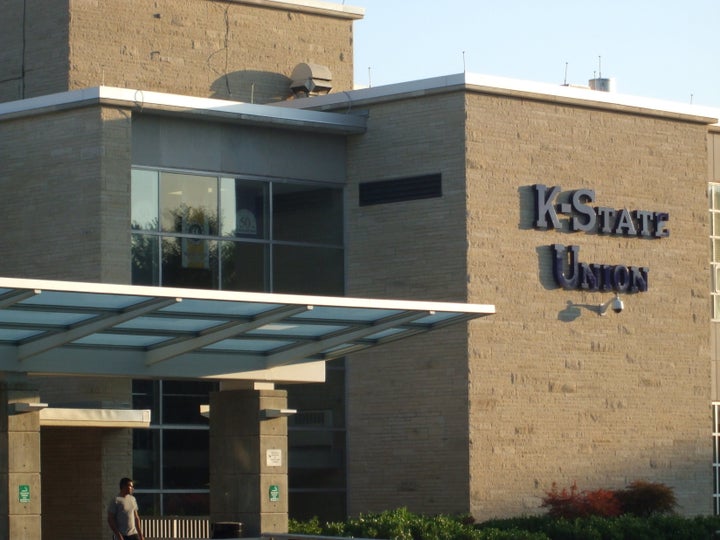 Many have applauded Wilson for his stance, agreeing that for some people college is just too expensive.
In the UK, university fees have multiplied more than eight times since 2005, with many institutions set to increase the cost to £9,250 a year in September.
In 2016, the number of university drop outs in Britain rose for the first time in four years, with 6% of undergrads under 21 leaving after their first year.
One woman commented on the teen's post: "I'm a nursing school dropout. After I got smart and got out of the system is when my whole economic world changed. He's right. We're taught our whole life to buy into this American dream. If it's so dreamy why do 95% of people live paycheck to paycheck?"
However, others have called Wilson a "quitter", pointing out that many professions require a degree.
Another simply commented: "See you at Burger King."
Related