On any other Thursday, Waterloo Bridge – one of London's busiest commuter thoroughfares – would see vehicles of all types flowing through the middle, transporting workers, tourists, passersby and students from point A to B.
Thanks to Extinction Rebellion protesters, this is no ordinary Thursday.
A small village has sprouted right in the middle of the bridge where cars would normally be found, complete with trees, a stage, a food stall and a rendition of Jamiroquai's "Corner of the Earth" ringing out in an acoustic performance.
It's idyllic. But zoom out a few metres each way, and London life is flowing as usual around it. Well, not completely.
Thousands of routine commutes have been diverted and disrupted this week. Both ends of the bridge have been blocked off by police vehicles and officers, who are patrolling the area and keeping it vehicle-free.
Bob, 40, who was passing through at around lunchtime, did not seem to mind so much.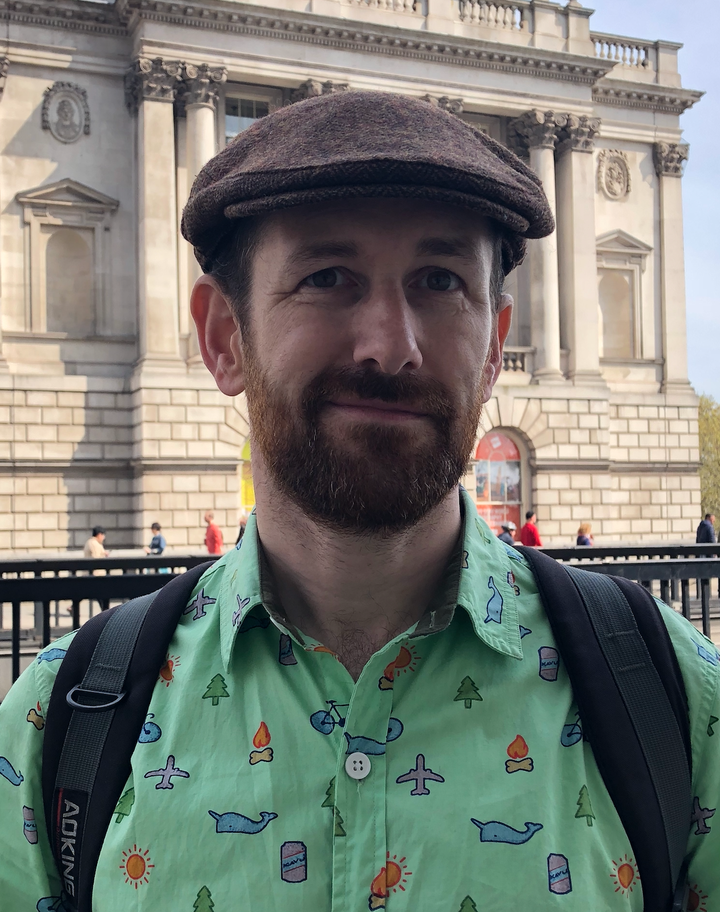 "I think it's fantastic, I think it's absolutely beautiful. Normally, pedestrians are crammed onto pavements and it's normally fish in a can, while cars take up all that space. But today we've got loads of space, it's really nice. And it's a really friendly atmosphere."
The Londoner, who works in financial modelling, acknowledged that while it was inconvenient, the move is also "worth it".
While he does not usually commute via the bridge, he admitted that he "would find a different way" if his journey was interrupted but the protests.
"I'm fully aware it is an inconvenience for a lot of people. It's unfortunate it's come to this, there's so many better ways of dealing with it, but our government's not dealing with it. This is what people feel forced to do."
So, do other city dwellers and commuters into the capital feel the same way? HuffPost UK spoke to a few to find out.
Vivien, fashion consultant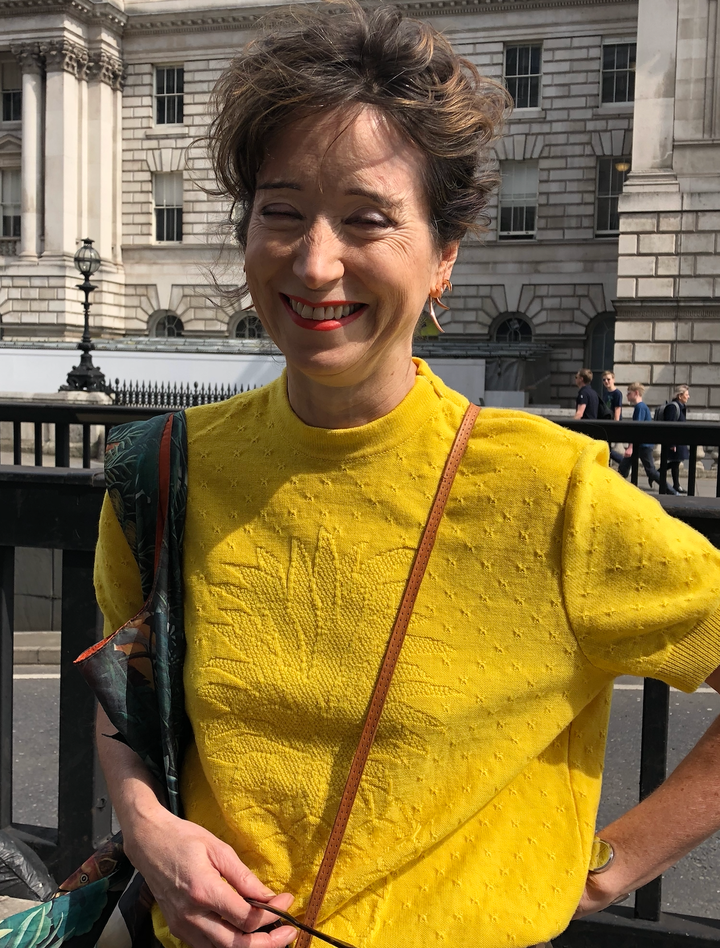 "I think it obviously is an inconvenience, and it would be for me if I worked here, but I would still tolerate that because I think it's more important than that. We're talking about the future of everyone, not just day-to-day work."
Vivien added that she felt "very positive" about the move, and said she will be getting involved more with the demonstrators, after bringing them food and watching them for some time.
She told HuffPost UK: "These people are fantastic, they're incredibly brave, I'm nearly in tears having stood there for an hour listening to what people were saying.
"It's the most important thing going on in the moment in politics, Brexit is a sham and a ludicrous load a crap. This is the most important thing that people should be concentrating on.
Sarah, works in retail, 23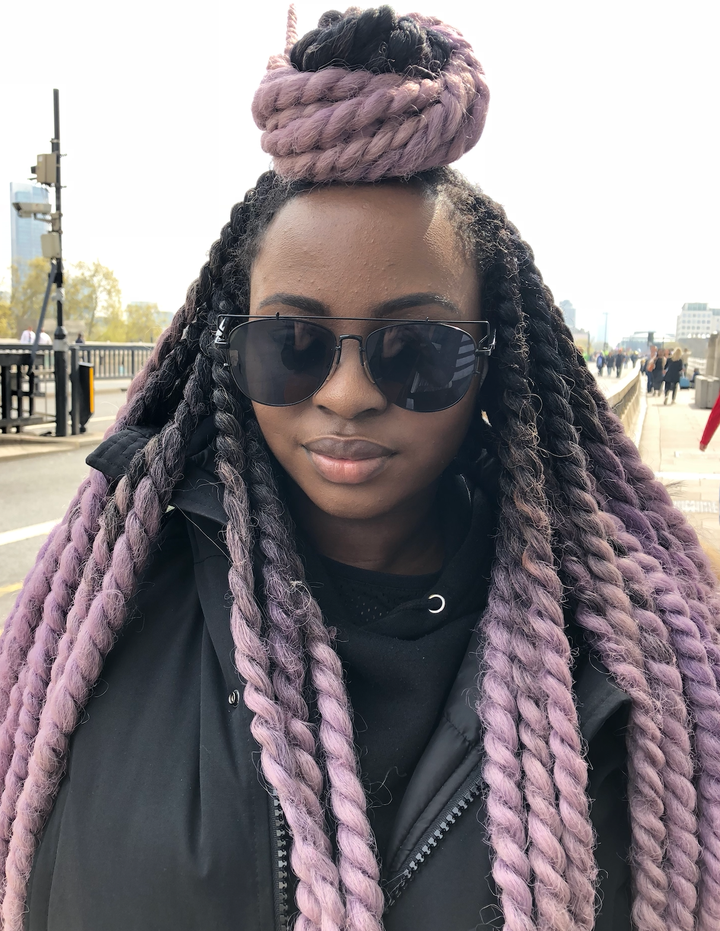 Less enthusiastic was Sarah, who lives in London but was forced to tack on a 30-ish minute walk to her commute after the bus took a diversion.
"It's really annoying. I had to walk from Waterloo, just by the [station]. So I've got to walk all the way to work now, which is in Charing Cross. I took the bus up to Waterloo, and now I've got to walk up about half and hour, 40 minutes.
This is her usual commute. Nevertheless, she still supports the cause, but questions the means.
"I do agree, but just not the way they're going about it. I heard they wanted to stop the tube as well – a couple of my colleagues take the tube, so they had to turn off the wifi. There's nothing wrong with it, and I support it, but it's just the way they're going about it which is really irritating.
"I think it's counter productive when you disrupt people's everyday life, especially when you've got rush hour and people trying to get to where they're going. I think people are not going to agree with what they're doing if this is how they're going about it."
So would she consider joining them?
"If it was in a particular place, and done in a different way then yeah, but not like this where you're annoying people."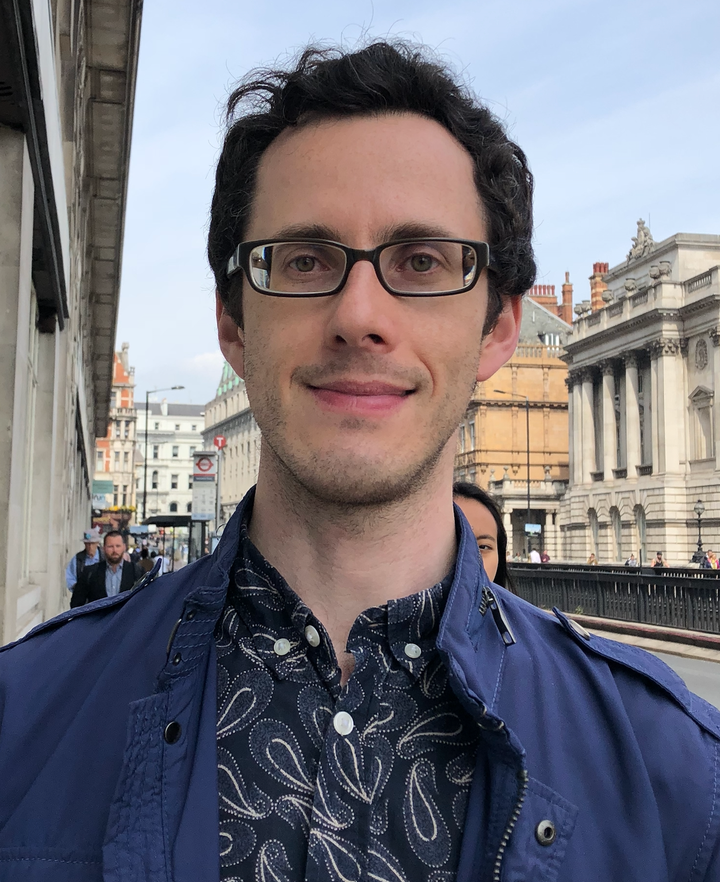 Living in Cambridge, Jameel was commuting to the capital for work, but said his journey was "zero impacted" because he takes the Thameslink train.
"But my colleagues were very frustrated," he said.
"People who took the district line or people who came through Waterloo station, I think they had a hard time."
Despite this, Jameel took a very level-headed approach to the disruption.
"I think it's just a natural part of life, isn't it? In the end, there's always going to be delays on the transport. I don't think you can link the transport delays to a protest. I mean, both happen. I think you should just carry on with your day, really."
He added: "It's great that people are engaged in the most significant issues of our time. I think that's something to be happy about."
"I'm going to uni, and then I just found out about this and I've been walking down."
Teacher Shukri, who lives in London, said she would normally be taking the bus across the bridge, and she was not aware of the protests which had caused her bus to divert.
"I wouldn't have the time to do that because I'm a teacher, so I definitely wouldn't want to be out here protesting. But it seems quite nice"
She said: "I would normally take the bus but they weren't coming, so I asked someone and they said 'walk across the bridge, you'll see why when you get there'."
"I don't really mind, I don't mind walking because it's nice anyway, and it's really interesting, I guess. I agree with most of it...that we need to help the planet. But I don't know much about it.
"I wouldn't have the time to do that because I'm a teacher, so I definitely wouldn't want to be out here protesting. But it seems quite nice – they've got singers, they've got someone on the podium, they've got lots of different stalls. I didn't stop because I didn't have time, but, it's a little bit of an inconvenience, but if something gets done about it, then it's worthwhile."
Suited up and rushing past, Anthony said the protest was "nothing disruptive, it's interesting to see".
Asked whether he would take time off work to support them, he said: "Er, it's difficult, probably not, but it's good to see that they're making their point."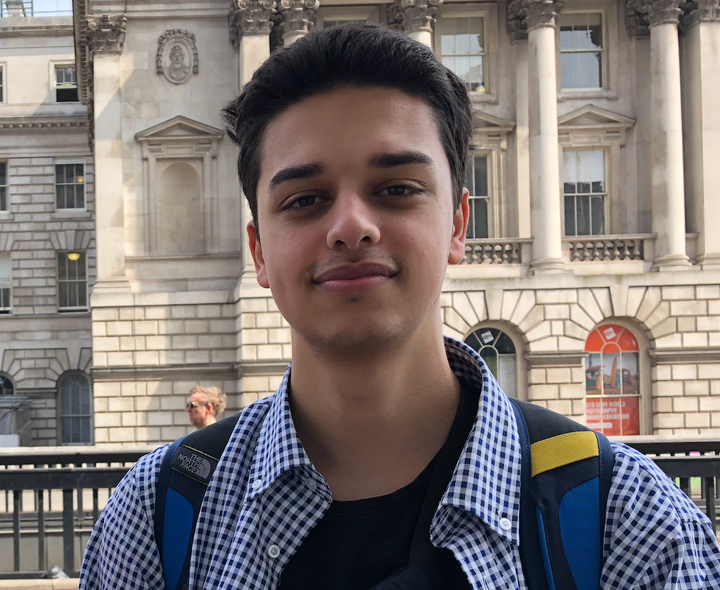 Meanwhile David, 20, said he was "neutral" towards the demonstration, although he said he understood the cause.
"Obviously there's no busses so it's a bit of a hindrance. But, you know, I kind of understand why they're doing it. If they feel like that's the only way they'll be listened to, then ...but obviously, some people need to work.
"Because it's not just here – when we went to Westminster it was the same, and Oxford Circus as well."
The student, who is from London, said he would "not really" consider joining the cause.
"But I can understand why they're doing it. But I don't know if I would go to this extent. I would maybe explore other ways of doing it. But that's just me."
With word that Extinction Rebellion are set to blockade Heathrow Airport at the start of the Easter bank holiday weekend, it's unclear just how long it will take for the optimism shared on Waterloo Bridge to wear off.
A Heathrow spokesman said: "We are working with the authorities to address any threat of protests which could disrupt the airport.
"While we respect the right to peaceful protest and agree with the need to act on climate change, we don't agree that passengers should have their well-earned Easter break holiday plans with family and friends disrupted.
"Passengers should contact their airlines for up-to-date information on their journeys."