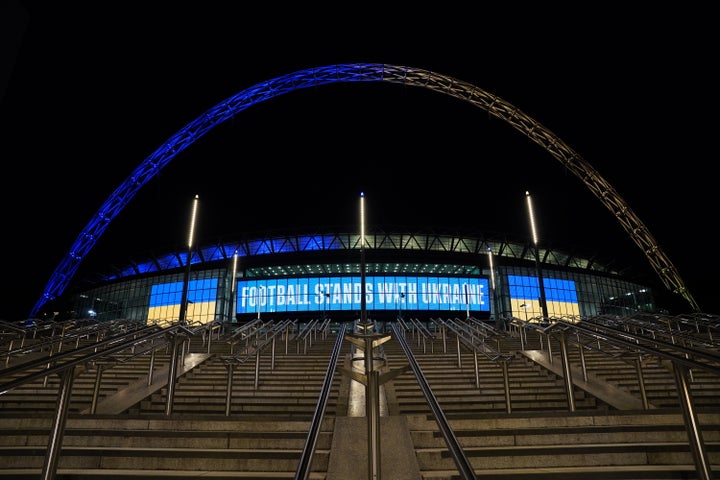 The English Football Association has decided not to light the Wembley Stadium up in the colours of the Israeli flag, despite calls to show solidarity with the country.
The decision ahead of two international games comes after militants in the Palestinian group, Hamas, launched a surprise attack on Israel on Sunday – resulting in the bloodiest day in the state's history.
Israel then declared all-out war against Hamas, launching deadly airstrikes into the Palestinian territory of Gaza and putting it under complete siege.
The Israeli Defence Forces' data shows at least 1,300 Israelis have died, and more than 2700 have been injured so far.
Gaza Health Ministry reports that at least 1,354 Palestinians have died, and 6,049 have been injured to date.
It added: "Our thoughts are with them, and their families and friends in England and Australia and with all the communities who are affected by this ongoing conflict. We stand for humanity and an end to the death, violence, fear and suffering."
England and Australia players will wear black armbands at Wembley on Friday night, and there will be a moment of silence before the friendly match begins.
The sports body added that "following discussions with partners and external stakeholders", it will only permit flags, replica kits and other representations of nationality for the competing nations inside Wembley Stadium for the upcoming matches against Australia, on October,13 and Italy, on October 17.
That means no flags and kits associated with either Israelis or Palestinians.
The famous Wembley arch has been lit up with the colours of other countries, including Ukraine.
So there have been calls for the arch to be lit up with the Israeli flag colours, too, such as by Downing Street earlier this week.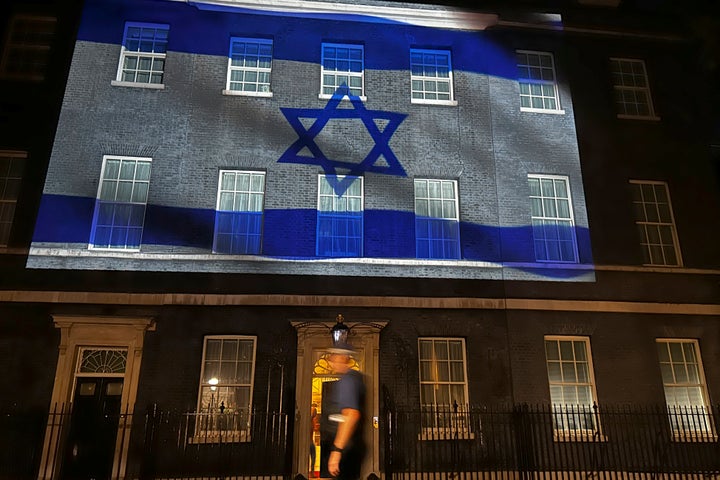 Prior to the FA's decision, health secretary Steve Barclay told Sky News on Thursday: "We stand with Israel and I think we've seen that with parliament, we've seen it with No.10.
"I think it would be fitting to show that with Wembley as well."
Premier League players will also wear black armbands between October 21 and 23.