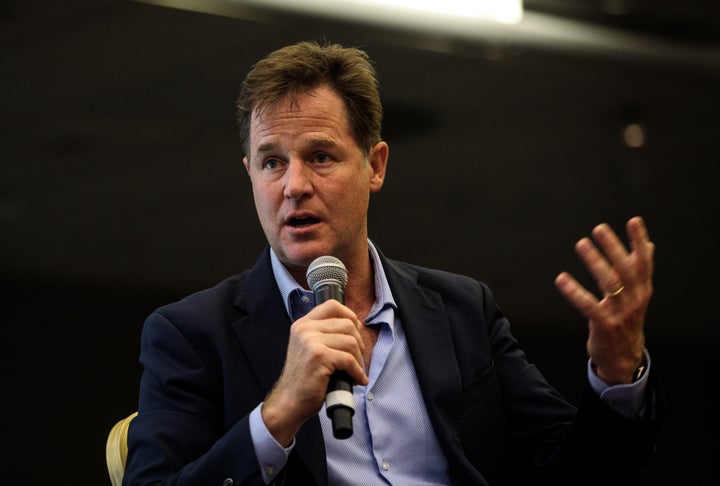 Facebook has reportedly hired former deputy prime minister Nick Clegg to head its global affairs and communications team.
Clegg - who led the Liberal Democrats into coalition with the Conservative Party in 2010 - will move to Silicon Valley in January to succeed Elliot Schrage, the Financial Times reports.
It is thought that the 51-year-old - who lost his Sheffield Hallam seat in 2017 - was wooed by assurances from Facebook's chief executive Mark Zuckerberg that he would have a "leading role" shaping the social networking giant's structure.
In a statement on his Facebook page, Clegg described the move as "an exciting new adventure", but said leaving the UK before Brexit would be "a wrench".
"Facebook, WhatsApp, Messenger, Oculus and Instagram are at the heart of so many people's everyday lives - but also at the heart of some of the most complex and difficult questions we face as a society," he wrote.
"The privacy of the individual; the integrity of our democratic process; the tensions between local cultures and the global internet; the balance between free speech and prohibited content; the power and concerns around artificial intelligence; and the well-being of our children.
Adding that he is "looking forward" to the new role, Clegg - who was knighted in March - continued: "I believe that Facebook must continue to play a role in finding answers to those questions – not by acting alone in Silicon Valley, but by working with people, organisations, governments and regulators around the world to ensure that technology is a force for good."
His appointment comes amid intense scrutiny of the company and the threat of government regulation following allegations of election meddling and the Cambridge Analytica data scandal.
Responding to the news, Labour MP Jon Trickett said: "It is a damning indictment of the sorry state of our country's politics that, at a time when digital giants such as Facebook are rightly coming under public scrutiny, our former Deputy Prime Minister has been hired to lobby on their behalf.
"Labour is committed to slamming shut the revolving door between politics and big business, which for too long has corroded public trust in politics."
Facebook did not immediately respond to a request for comment.